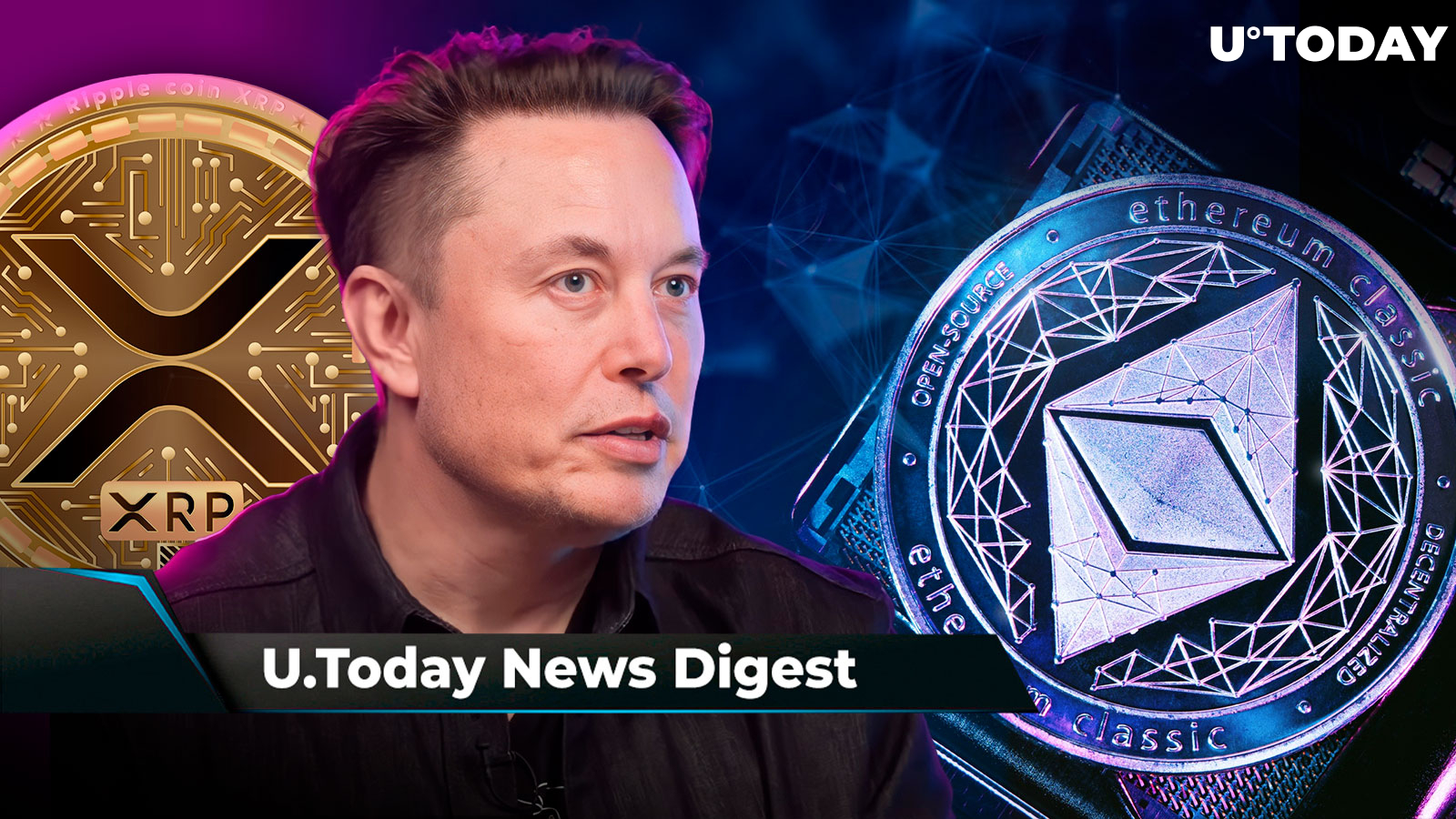 Cover image via www.youtube.com
Read U.Today's top three news stories to learn what's happening in the world of crypto.
Elon Musk provokes XRP army's heated reaction with his new post
On Monday, Sept. 18, Israeli Prime Minister Benjamin Netanyahu arrived in San Francisco to have an in-person meeting with tech tycoon Elon Musk. The latter recently shared a video abstract from the meeting's live broadcast on his X account. In the video, Musk suggested his own joking interpretation of the old saying "History is written by the victors," adding that the saying is true, "but not if your enemies are still alive and have a lot of time on their hands to edit Wikipedia." The centibillionaire's post immediately gained plenty of responses, with XRP enthusiasts rushing to remind the crypto community that history is indeed written by the victors, taking Ripple's legal victory over the SEC this year as an example.
XRP holders' lawyer teases incoming "big announcement"
In a recent X post, XRP holders' lawyer John Deaton has sparked the curiosity of his almost 300 thousand followers by stating that this Friday, he will make a "BIG announcement" if everything "works out." The post ignited speculations in the comments section as to what the announcement might be about. As a reminder, Deaton continues to represent more than 75,000 XRP holders in the ongoing Ripple-SEC legal battle, while also defending the interests of 3,000 customers of Coinbase and Binance, which are also involved in lawsuits against the regulator. With that said, the teased big announcement could be concerning any of the three entities. Another guess by an X user suggested that Deaton might have finalized plans to bring onto his CryptoLaw show the SEC whistleblower Steven Nerayoff.
Vitalik Buterin transfers half million in ETH to major exchange, while Ethereum price soars
As reported by PeckShieldAlert, yesterday, Ethereum cofounder Vitalik Buterin transferred 300 ETH worth $490,000 to the Kraken crypto exchange. The transfer was made in two transactions, carrying 100 ETH and 200 ETH. Notably, even after this transfer, Buterin's wallet "0x1Db" still holds 2,451 ETH valued at $4.04 million. The timing of the move coincided with Ethereum's price growth, which led the community to speculate if Buterin's decision to shift such a substantial amount of ETH to an exchange could be a hint that ETH's price has reached a local peak. Crypto holders have also argued over whether this action reveals Buterin's intention to profit from his huge Ethereum holdings.