As the crypto community eagerly awaits the relaunch of Shibarium, something truly bizarre is happening. The activity of Shiba Inu whales, usually market movers, is noticeably plummeting. This decline in whale activity is especially interesting considering that it is occurring right before the Shibarium relaunch.
Could this be a sign of caution among big players? It is a possibility. Technical issues during the relaunch could send Shiba Inu's price tumbling down, leading to significant losses for holders. Therefore, it would not be surprising if whales are adopting a "wait and see" approach.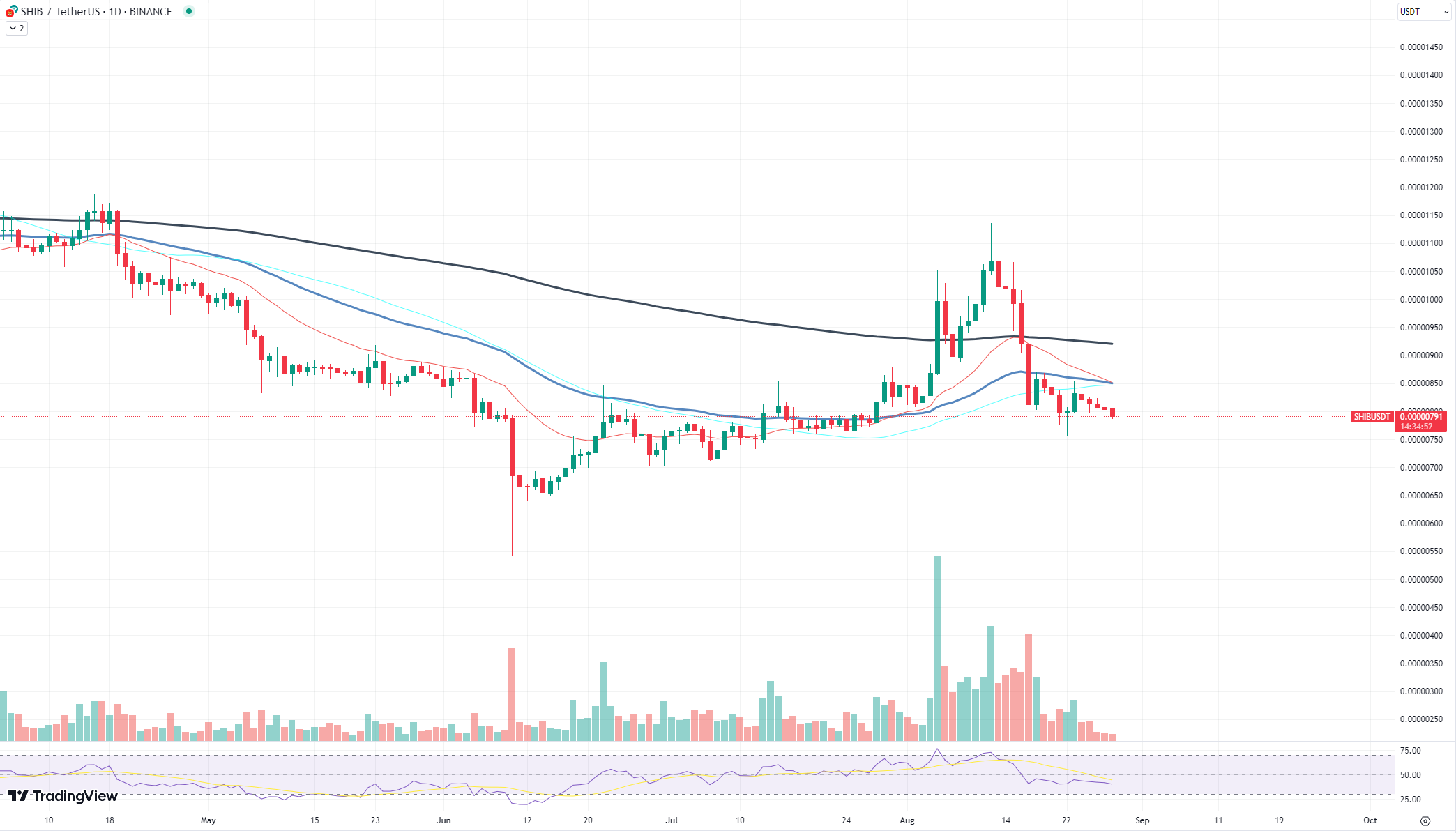 From a price perspective, Shiba Inu is currently showing minimal volatility. The asset has remained relatively stable over the past week, which could be a sign that the market is also adopting a cautious stance ahead of the Shibarium relaunch.
The sudden quiet from Shiba Inu's big players can be read in a couple of ways. First off, they might just be playing it safe. With Shibarium's relaunch on the horizon, any technical hiccups could send the coin's value into a nosedive. So, sitting on the sidelines for a bit makes sense.
But there is another angle to consider. Less activity from whales could mean a fairer game for the average investor. Usually, these whales have the power to swing the market, but their current silence could be leveling the playing field.
That said, let's not underestimate the impact of this whale inactivity. These guys are often the market's safety net, stepping in to buy when prices dip and cashing out when they soar. If they continue to stay out of the game, we might see some wild price fluctuations, especially if things go south with the Shibarium relaunch.