DECENT's three-day Blockchain Pioneers Hackathon
Event details
Location:

Event place

Moscow, «Tablitsa» coworking, Novoslobodskaya st., 16

Dates:

Fri, 11/16/2018 - Sun, 11/18/2018

Website

http://www.blockchainhack.ru/eng

Price: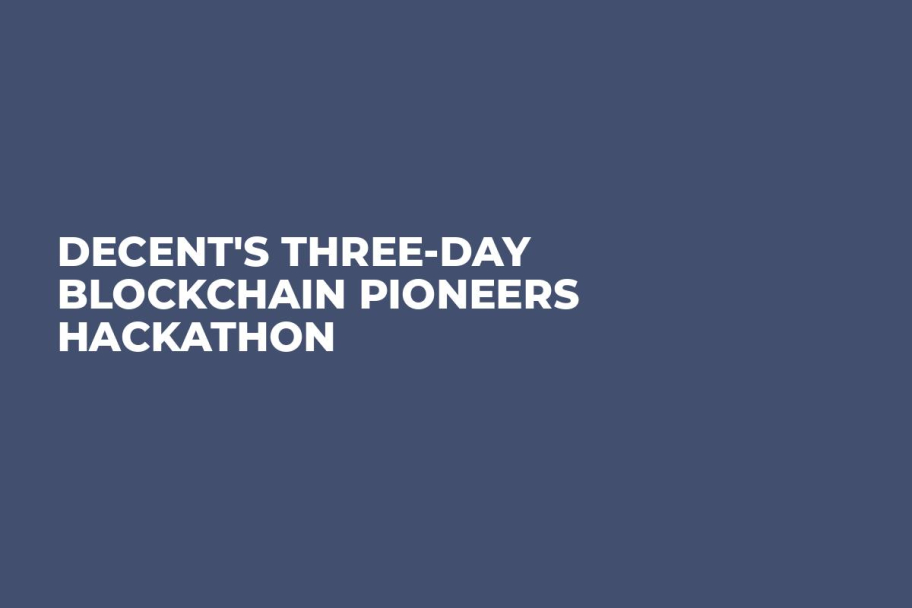 Cover image via U.Today
Blockchain company DECENT, in partnership with HumanVenture, are organising a hackathon for the development of blockchain projects based on DECENT's DCore platform. Hackathon participants, with the support of the DECENT IT team, will create working prototypes and present them to the jury after their completion.

The Moscow version of Blockchain Pioneers Hackathon is the fifth of the global series; previously conducted in Bratislava, Berlin, Shanghai, and Wyoming (USA).
Advertisement
Top
Crypto
News
in
Your
Mailbox
Top
Crypto
News
in
Your
Mailbox