Now that cryptocurrency and DLT are getting wider adoption around various spheres of social life, commerce, etc, crypto news becomes essential to follow for many, not only investors. There are a lot of simply curious people who are potential investors apart from those who are already spending their money on crypto assets.
News aggregators offered by mobile apps have been popular for a long time already and are rivalling to get as much of user attention as possible. One of the recently emerged apps like these is CryptoNews, which claims to offer 'unbiased' cryptocurrency news.
This app is available on Android or iOS or you can use the web-site
What the app offers
CryptoNews aggregates articles from all major resources, including Coindesk and U.Today. It also offers podcasts. Therefore, it covers general and specific news on crypto and blockchain technology.
It has a separate directory for articles that came out over the last 24 hours. Another main menu will notify how many unread stories you have. You can also collect all the materials you found most interesting in a separate folder called 'Favorites'. As for the number of news sources the app brings together for users, it is currently 30, which is quite a wide choice for such an app.
By clicking on any of the news providers you can navigate along the list by just scrolling it upward and downward. To return to the main menu, you need to tap the three lines menu at the top left-hand corner.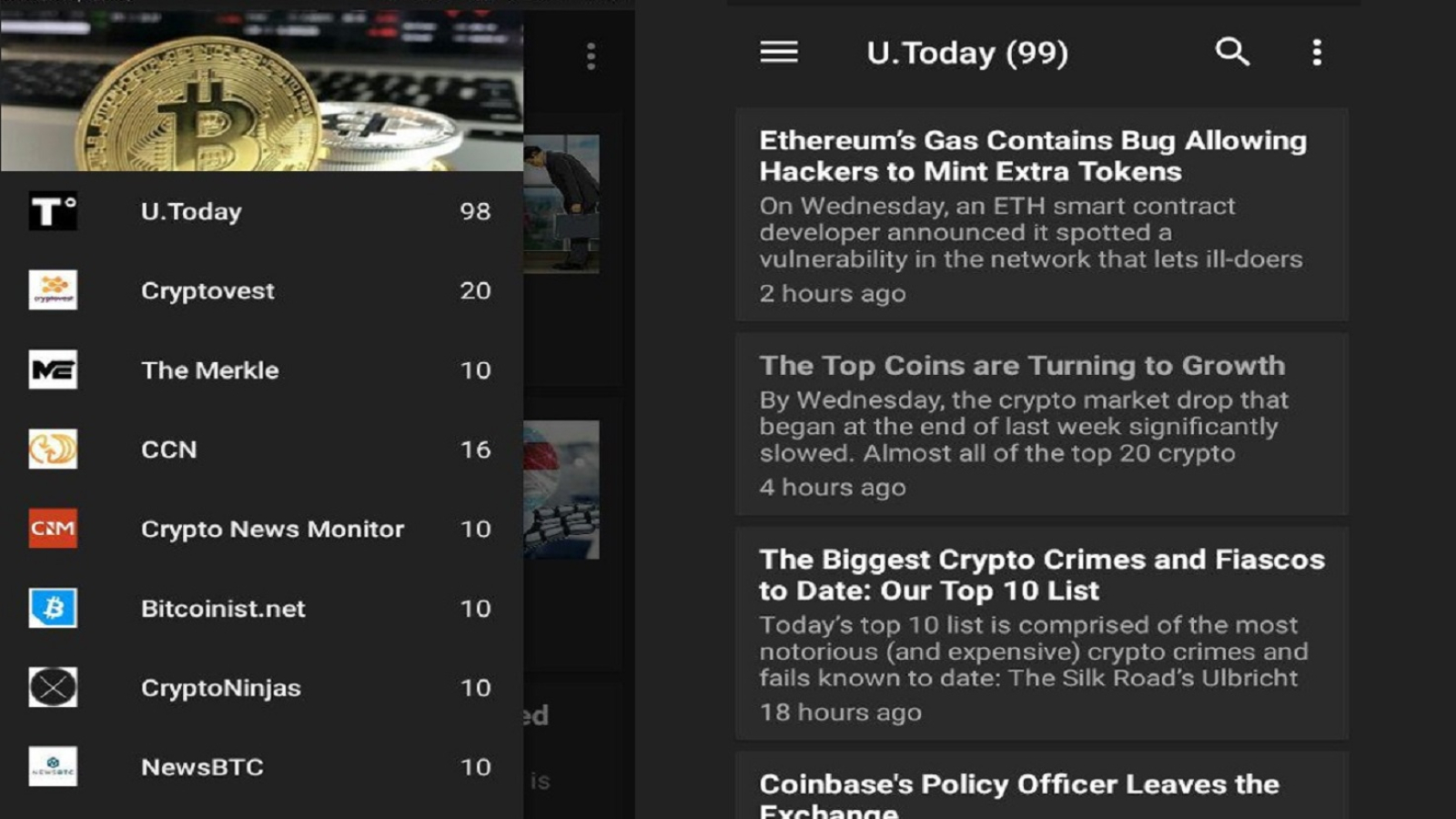 However, the app offers intrusive ads that emerge at inappropriate moments when you are enjoying a piece of news or are only about to start on reading one and covers the whole screen.
Otherwise, it is a simple-to-use and convenient app that prevents you from browsing all over the Internet in search of the hottest and most recent news from the world of crypto.