The last two years can be marked as the age of progress for cryptocurrencies: in summer 2018, there were over 2,000 altcoins present on the market. New cryptocurrencies continue popping up, but the vast majority of them are useless crap. A cryptocurrency can be highly popular today, and tomorrow it just explodes like a bubble leaving contributors with nothing.
Want to invest in something worthy and long-lasting? Then you should choose projects with innovative and promising blockchain solutions. Let's find out what the cryptocurrency of the future is, and which coins should be considered for investing.
Ripple (XRP)
Ripple was invented as a means of low-cost international transfers. The cryptocurrency was launched in 2012 with creators stating that "Ripple enables banks to settle cross-border payments in real time, with end-to-end transparency, and at lower costs". Ripple doesn't require mining: the proprietary consensus ledger is used instead of proof of work. That differentiates Ripple from altcoins.
How do contributors earn tokens then? The team plans to distribute XRP "through business development deals, incentives to liquidity providers who offer tighter spreads for payments, and selling XRP to institutional buyers interested in investing in XRP." This model has already proven to be successful, so Ripple has become one of the most well-established cryptocurrencies. It is set to revolutionize cross-border payments, and this mission is going well so far.
At the moment, Ripple is the world's second cryptocurrency by market cap ($15 bln), and now it is worth $0.37.
ZCash
The creators of ZCash explain that their cryptocurrency is a safer version of Bitcoin. This decentralized and open-source blockchain appeared in 2016 and has quickly become popular. There are a few reasons for that:
ZCash ensures privacy and transparency of transactions: the user is free to specify which transaction details can be visible for other system participants.
ZCash provides an extra layer of privacy: while all transactions are published in the blockchain, details (sender, recipient, or sum) stay hidden.
The transactions are encrypted with the help of zero-knowledge proof construction called a zk-SNARK developed by its team.
Today, ZCash is the world's 20th cryptocurrency with $335 mln market cap. It costs about $60 per token.
Ethereum (ETH)
Being launched in 2015, Ethereum has become Bitcoin's major rival. This is a decentralized platform that implements smart contracts and dApps to accelerate transactions, reduce the risk of fraud and downtime, and eliminate the need for control from a third party. Although the Ethereum blockchain is used to build applications, every platform can use its own cryptographic token.
Unlike Bitcoin, which mainly serves for storage and transactions, Ethereum provides users with a larger scope of possibilities. This cryptocurrency and blockchain behind it can be used to decentralize and codify almost any software, so investors are seeking opportunities to buy the crypto and reap advantages in the long run. Ethereum is here to stay: it has reached the 3rd place in cryptocurrencies rating, and now its market cap is $13 bln with one ETH = $128.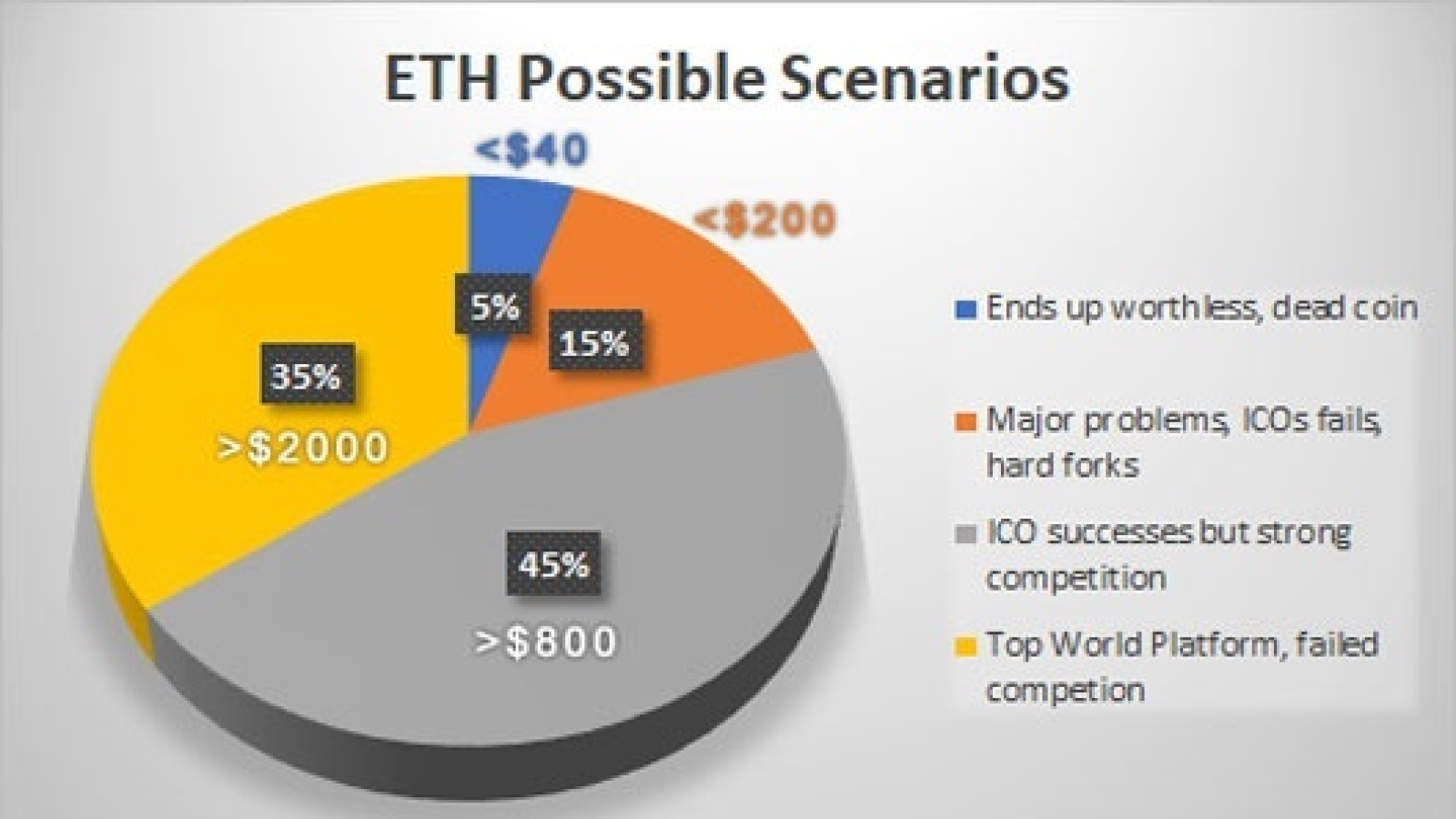 EOS
Although EOS was launched recently – in 2017 – it has quickly made its way to the top. The person behind it is Dan Larimer, the founder of Bitshares digital currency exchange as well as the blockchain-based social media platform Steemit. EOS' ICO was the longest and most profitable in history: the company has broken a $4 bln crowdfunding record.
EOS uses a delegated proof-of-stake mechanism that makes the blockchain more scalable. Similar to an operating system, EOS.IO works like a blockchain network for the digital currency. There's no mining mechanism to produce coins – that also makes EOS outstanding.
Instead, block producers are rewarded with EOS tokens based on the production rates. The EOS system leverages a complex system of rules to control the process, and this blockchain makes transactions more democratic and decentralized.
Today, EOS' cap is $2.3 bln, and one token is worth $2.6.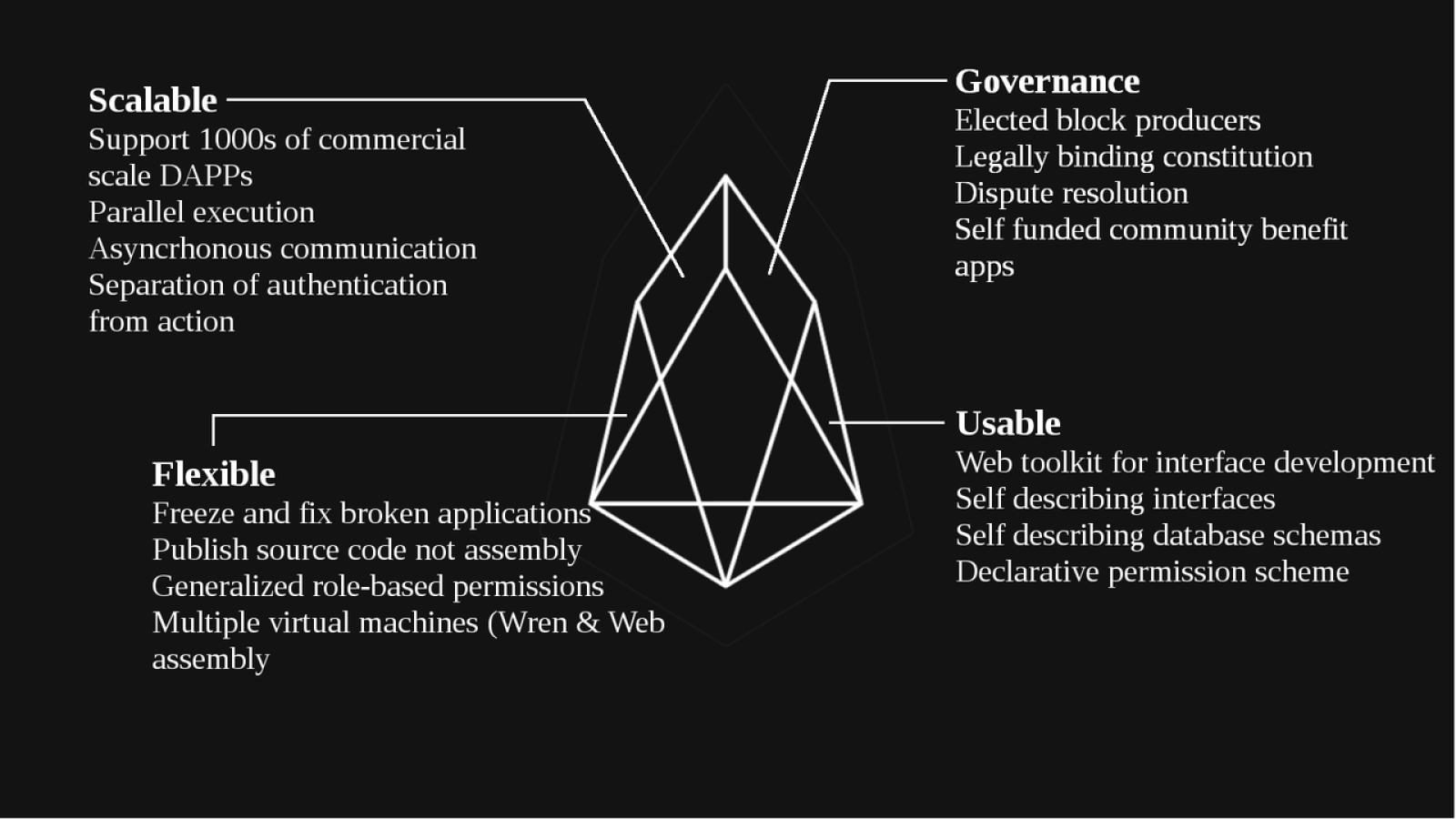 NEO (NEO)
EOS is not the only threat to Ethereum. NEO is called the 'Chinese Ethereum' because its blockchain leverages similar blockchain. Its history started in 2014: back then, it was called AntShares, and was later renamed.
In 2017, NEO experienced groundbreaking growth: from the value of $0.16 per token it climbed to as high as $162 within one year. Thus, investors might have enjoyed ROI of 111,000$%. Why did NEO become so successful? First and foremost, it supports many existing programming languages, such as Go, Java, C++, and others. Besides, it is supported by the Chinese government, which is usually very strict about cryptocurrencies. The technology underlying NEO is said to level up the use of smart contracts, so this is a very perspective and promising cryptocurrency you should pay attention to.
Today, NEO is 18th largest crypto with $485 mln market cap, and one NEO = $7.4.
Monero (XMR)
Why did we include Monero on our list? This is a secure, private and untraceable crypto. This open-source cryptocurrency was created in 2014 and soon received attention from crypto enthusiasts and corporate investors. The development of Monero was totally driven by community and donations from crypto enthusiasts. This project puts a heavy focus on scalability and decentralization and ensures absolute privacy thanks to so-called "ring signatures" techniques. In this case, there is a group of cryptographic signatures including at least one real participant, but since they all appear valid, the real one cannot be isolated.
Thanks to unbeatable security mechanisms, Monero has gained contradictory reputation because people started linking it to criminal payments. Wherever it is being used, we can't deny the fact that Monero has introduced exceptional technological advances in the cryptocurrency sphere.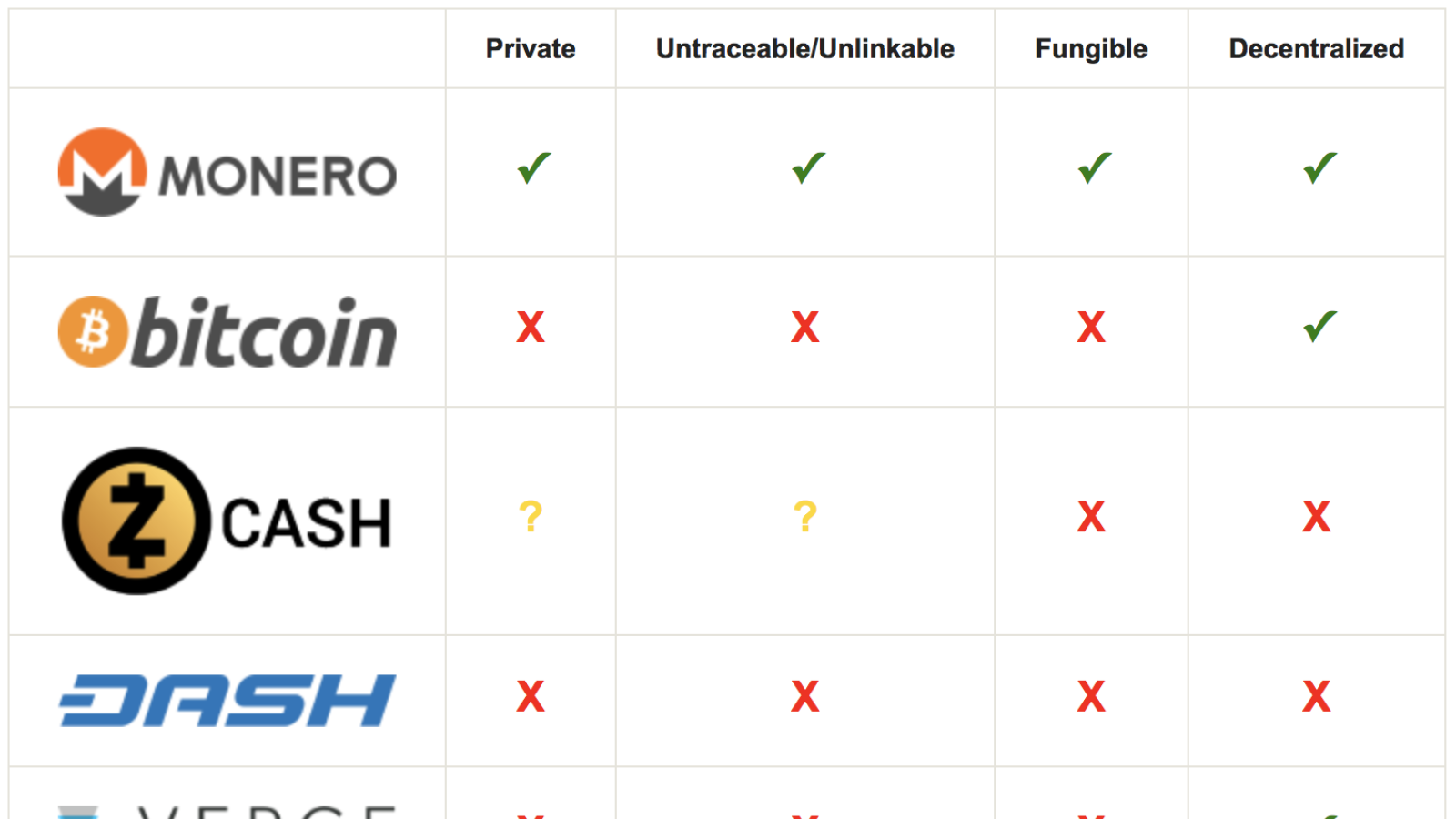 What will the future of cryptocurrency be like?
When it comes to predictions, opinions of experts differ: while some believe that crypto will rise even higher, others express their concerns about the lack of real crypto value.
On the positive side

On the negative side

According to Roger Ver, "long-term the future is brighter than ever," for cryptocurrencies. He noted that there's "more awareness," "more adoption," and "more stuff happening all over the world."

Blockchain and cryptocurrencies are not a panacea. There are still concerns over the scalability, speed of transactions, and their cost. Crypto has got a lot of challenges to overcome.

(Rowan Welch, account director, Black Pepper Software)

Many experts believe that Ripple will take over with all the institutional money flowing in.

One of the main reasons some people think crypto will fail is the lack of availability.

Some predict that all that crypto needs is a verified exchange traded fund (ETF). That would make investing in Bitcoin easier. But there should be demand for Bitcoin, which cannot be generated by a fund.

Proof of work should be replaced – it's too energy-consuming, and the number of miners is critically high.

Tim Draper has predicted that the total cryptocurrency market capitalization will hit $80 trillion in the next 15 years.

Networks are handing their power to the miners, who are centralizing the crypto market in the same way central banks strangulated the traditional one.
All in all, cryptocurrency has all chances to replace fiat money. Maybe not in 5 years, but later. All you can do now is to keep the track of crypto development and make timely investments.