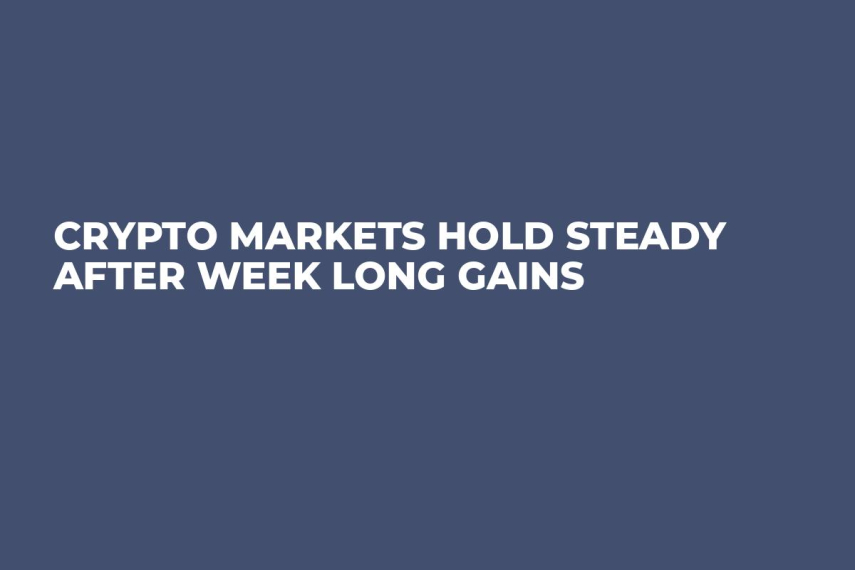 Cover image via U.Today
A week ago and the markets were heading in a downward trajectory with Bitcoin leading the way as it fell below $6,000. However, a rally about seven days ago has maintained the price of most cryptocurrencies with incremental gains being felt through the week.
Now, as the week draws to a close, there are a few red numbers across the board, but those are minor with the real story being that the markets have leveled out, picking up slow gains, in what many will hope is a return of bulls to the market.
The main coins
Bitcoin is still the trend setter in the cryptocurrency market as it was off its spike on June 30, that took it from $5,900 to $6,290, that the rest of the major cryptocurrencies followed. Bitcoin price is currently sitting at $6,594 thanks to minor spikes in the price sporadically felt through the week.
However, the general feeling is that the Bitcoin price is levelling off in anticipation of either another drop or perhaps the beginning of a proper rally, especially considering there has been incremental improvements in the price over the week.
Ethereum has mirrored Bitcoin in its path, but the third and fourth coins have lost substantially more gains over the last 24 hours than the top two. Ripple is down 4.6 percent over the last 24 hours and has been losing gains slowly over the last few days.
Bitcoin Cash is down even more, having lost 5.3 percent, but the biggest loser in the top coins is NEO which is having a minor correction after a big price boom saw it up more than 50 percent.
Winners on the day
Looking across the market's top 100 coins, there are a few minor coins that have picked up recent gains that are worth talking about. Cortex, 78th in terms of market cap is the biggest winner on the day with an increase of 12.5 percent.
In terms of the top 20 coins though, it is Ethereum Classic leading the way, although its gains over 24 hours is only 2.4 percent.