CryptoAltum, a multi-asset trading environment, offers exposure to cryptocurrencies, indices, forex positions and precious metals contracts. Why is this approach useful? And how can even newbie traders benefit from such a powerful vehicle?
Crypto and forex trading: two generations of opportunities
The CryptoAltum platform offers many lucrative trading opportunities. Forex and cryptocurrency markets are the most important and popular among traders all around the world.
Forex trading
Forex (FX, or foreign exchange) is a worldwide decentralized exchange market designed for peer-to-peer currency trading. It operates 24/7 and provides exposure to unmatched liquidity. The overall net volume of forex trading surpasses $5 trillion per day. The United States Dollar (USD), British Pound (GBP), Euro (EUR), Australian Dollar (AUD), Japanese Yen (JPY) and Chinese Yuan (CNY) are the most transacted assets on this market.
This segment of trading has gained huge popularity due to unprecedented liquidity, a very low entry barrier and 24/7 worldwide online availability. Forex trading is seamless and easy-to-start since forex traders are not obliged to own and store currencies physically nor via bank accounts.
Cryptocurrency trading
Cryptocurrency trading started massive adoption in 2017 with an insane rally of Bitcoin (BTC), Ethereum (ETH) and a number of ICO-funded altcoins. Crypto trading is characterized by extremely high volatility due to rapid crypto price fluctuations. With a proper strategy, cryptocurrency trading can be very profitable.
Since the cryptocurrency segment is completely decentralized, a minimal amount of data is required to start trading. Mostly, crypto behemoths (top-demanded coins) such as Bitcoin (BTC), Ethereum (ETH), XRP, Bitcoin Cash (BCH) and others are based on permissionless decentralized payment systems (blockchains) and, therefore, are not subject to classic trading manipulations.
CryptoAltum: Interface and Performance
The CryptoAltum multi-asset trading platform was launched in 2019. It is registered in the Republic of the Marshall Islands. Its interface is perfectly designed for trading on cryptocurrency, forex, indices and Gold (XAU) markets.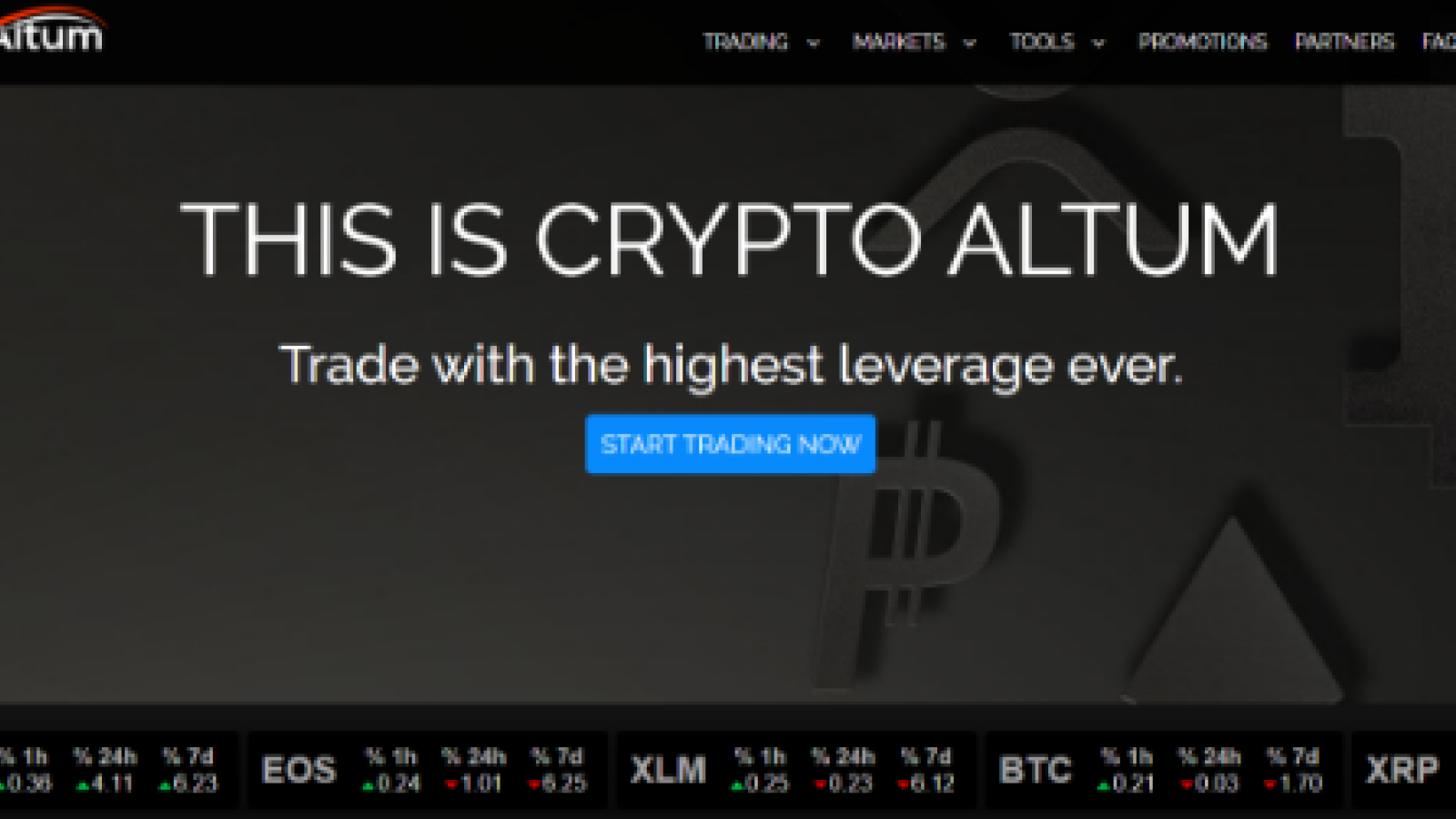 Its cryptocurrency trading interface offers one-click access to all blockchain accounts.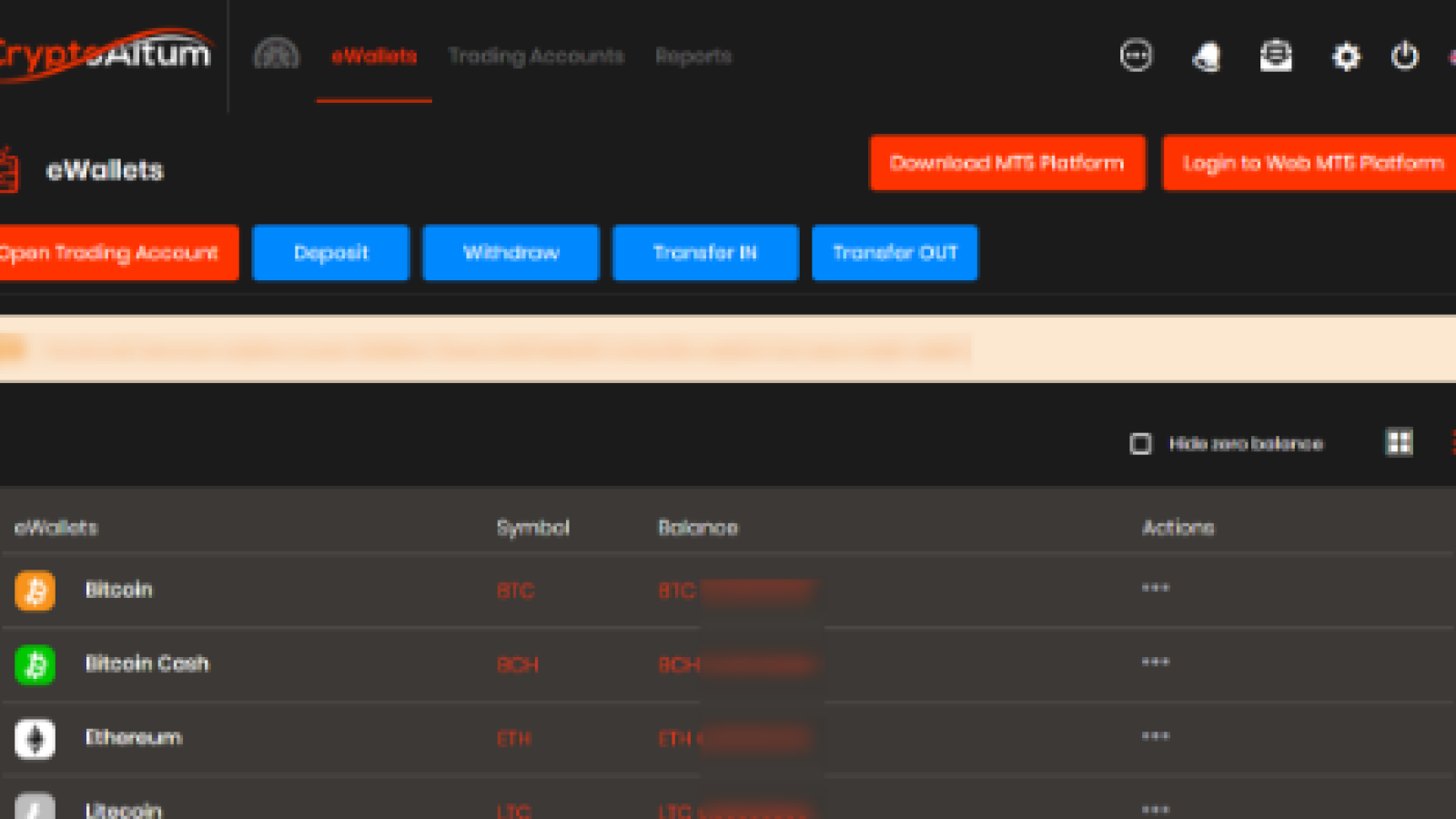 The toolkit of its forex global exchange also guarantees exposure to a wide range of currencies. Every currency is available with a low minimum lot size and ultra-high leverage of 1:500.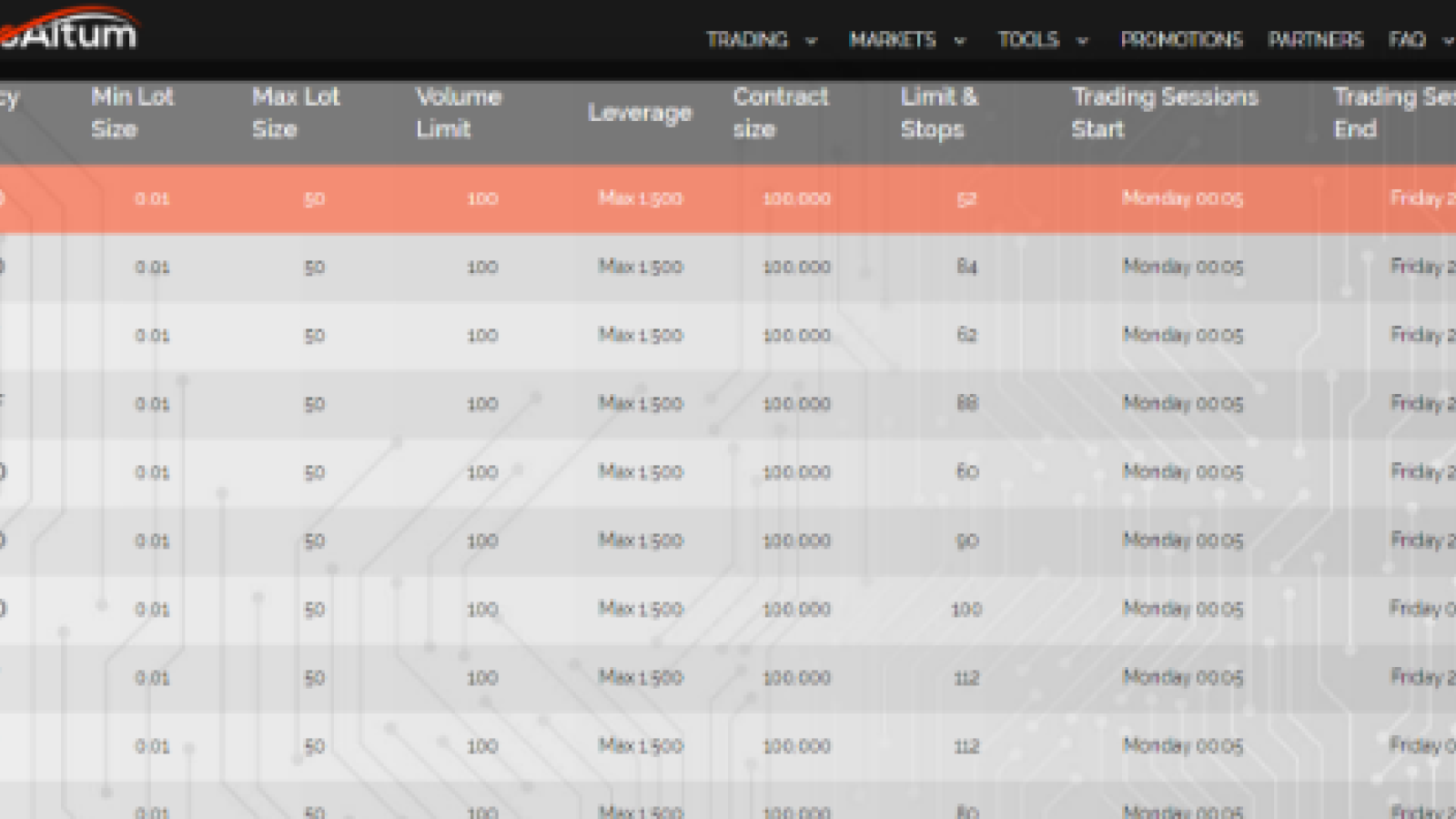 Indices traders can enjoy the opportunity to benefit from upmoves and downmoves in the top industrial indexes, the DOW 30 (top American stocks from the New York Stock Exchange) and Nikkei 225 (Japanese industrial giant stocks listed on the Tokyo Stock Exchange).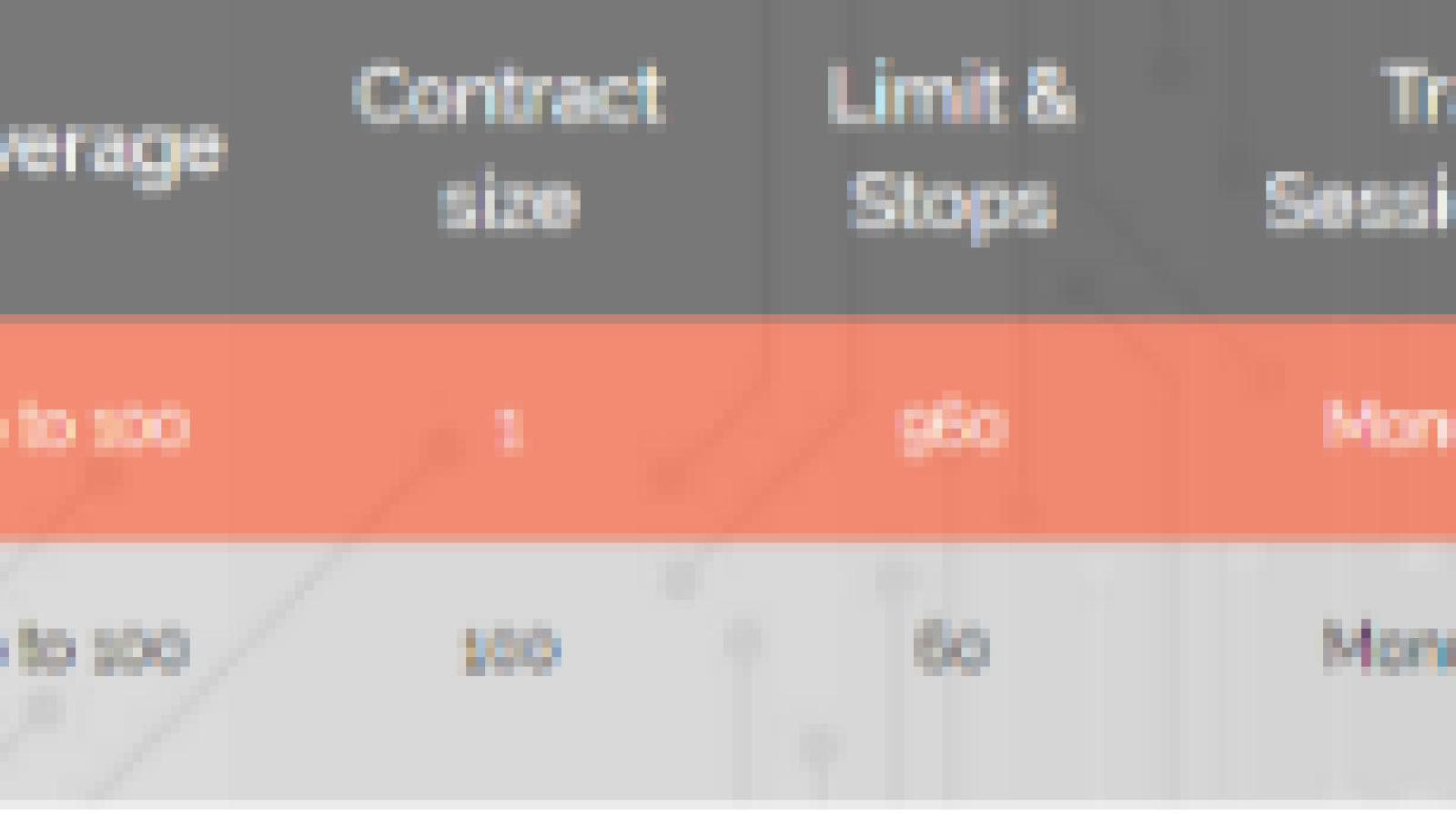 Also, Gold positions trading (XAU) is available with 1:100 leverage. 'Safe Asset' traders can find the perfect contemporary opportunity to earn some gains off of the yellow metal price swings.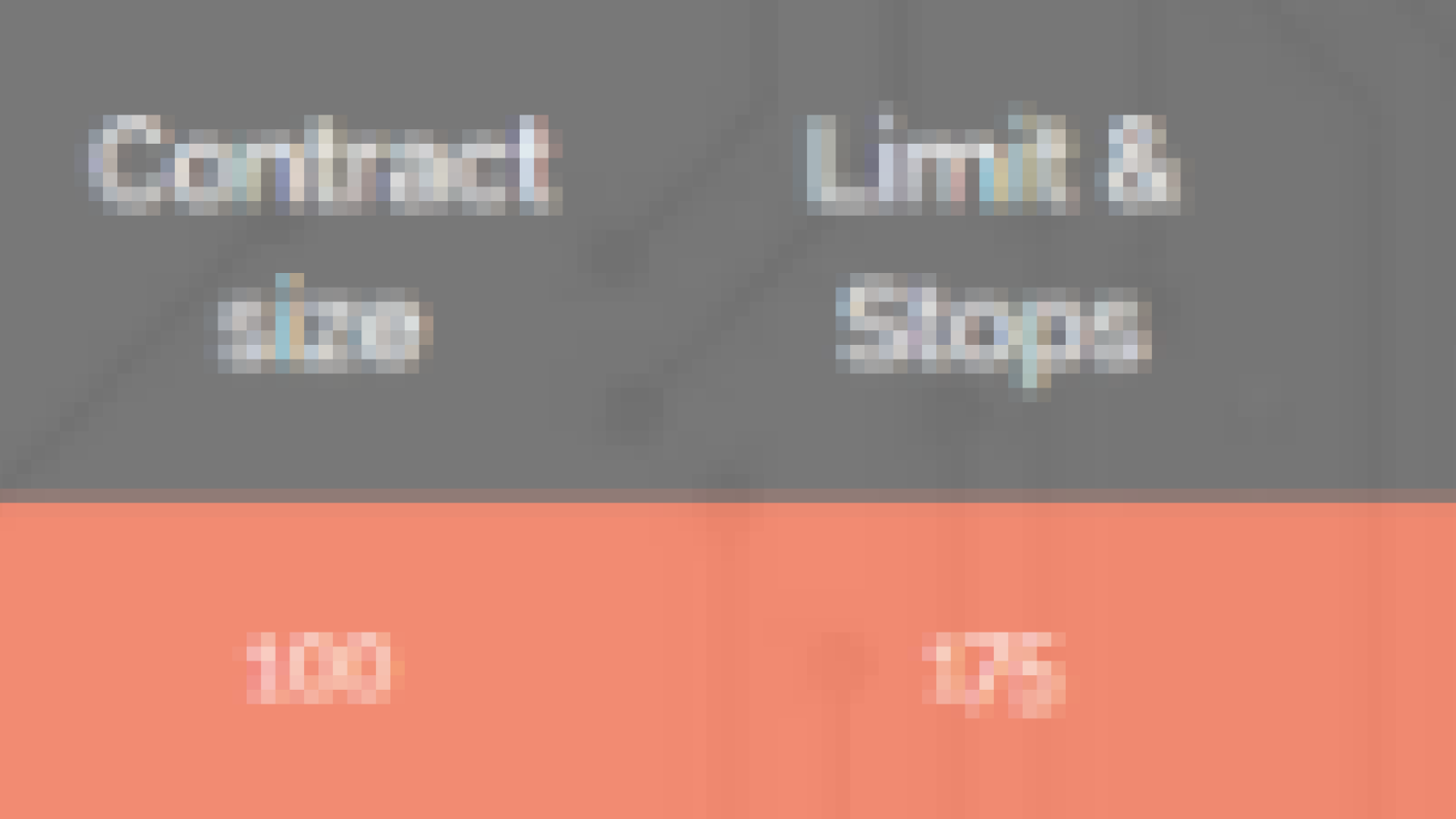 Sophisticated traders can natively download and use every instrument of the MetaTrader5 trading terminal. Applications for desktop computers, iOS and Android devices are available in a couple of clicks.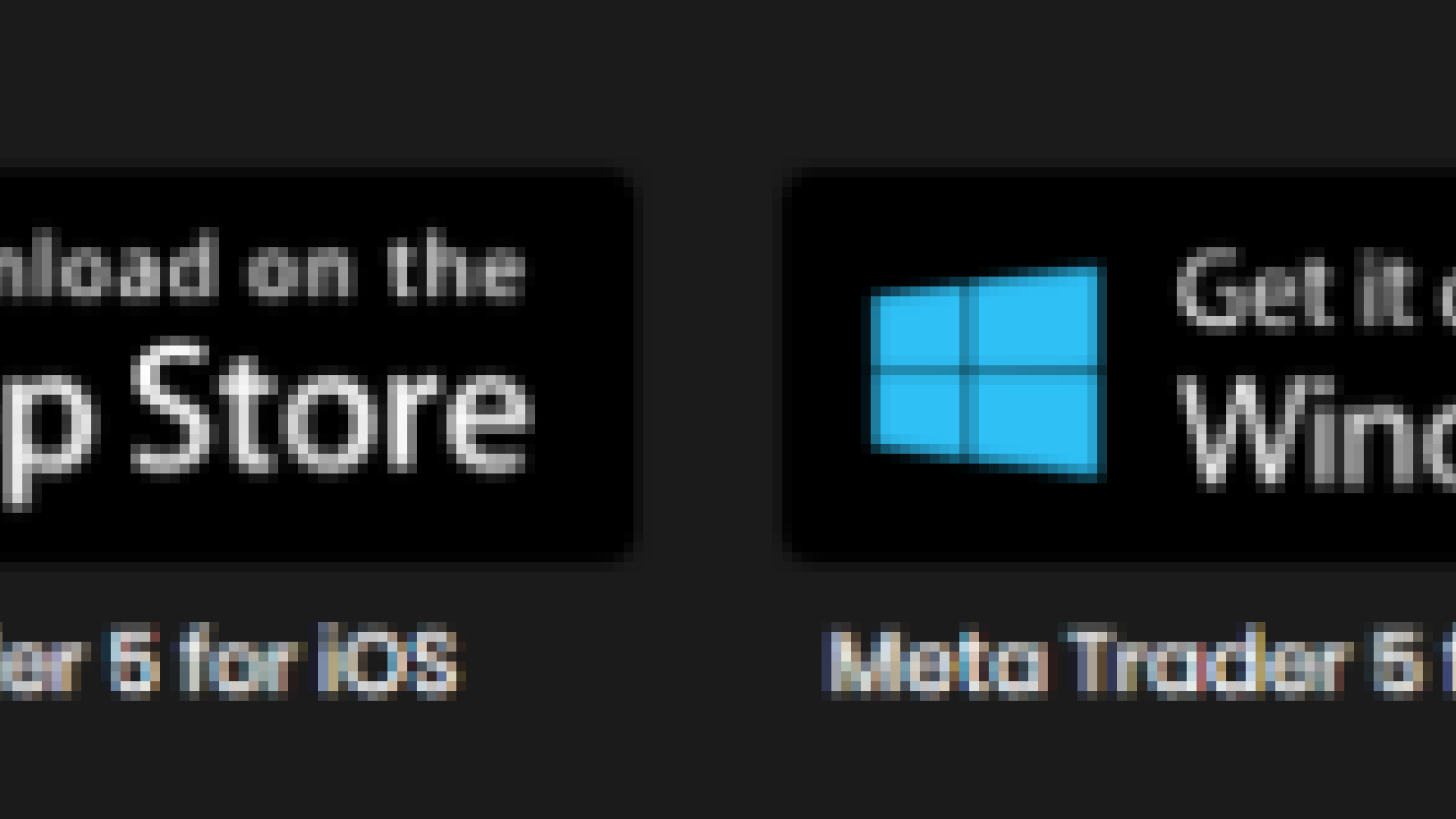 Trading instruments
The first striking difference between CryptoAltum and its competitors is the diversity of the types of assets available on the platform.
Cryptocurrencies
Every asset of top-level blockchains, i.e. Bitcoin (BTC), Ethereum (ETH), XRP, Dash (DASH), Litecoin (LTC), Bitcoin Cash (BCH), Monero (XMR), Bitcoin SV (BSV) and EOS can be traded with 1:500 leverage.
Also, the positions can be opened with native coins of new-gen high-technology products, such as Cardano (ADA), Binance Coin (BNB) and Tron (TRX).
The United States Dollar Tether (USDT) stablecoin can be utilized as a settlement currency. The fiat trading toolkit includes the U.S. Dollar, Euro (EUR) and Japanese Yen (JPY). The opportunity to trade cryptocurrencies against each other (e.g. LTCXRP, BSVXMR contracts) is a unique feature of this platform.
Forex
Foreign currency trading on CryptoAltum amazes traders with its wide menu of assets. The U.S. Dollar, Euro, Japanese Yen, Chinese Yuan, Swiss Franc and British Pound can be utilized as both basic and quote assets.
Furthermore, some currencies that are very rare on mainstream platforms, such as the New Zealand Dollar, Canadian Dollar and Australian Dollar can easily be traded against each other as well as against world reserve currencies.
Best features
While building the platform, the CryptoAltum product team thoroughly reviewed all of the best practices in this realm. This research allowed them to roll-out a number of interesting features.
Low spreads
From day one, CryptoAltum has been focused on offering highly attractive pricing on all of their products, both fair and transparent.
For instance, their average spread on Bitcoin (BTC) positions is $3, which is about 1/4 that of the main competitors.
One-step registration with no KYC
To start trading on CryptoAltum, a user only needs to enter his/her first and last name and validate their e-mail address. This measure targets preventing floods and DDoS-attacks.
No ID scans, photos, nor proof of income is required to trade on this platform. CryptoAltum is KYC-agnostic by design and therefore doesn't process nor store sensitive user data. Even SIM-cards and mobile phone numbers are not necessary for account registration. Thus, all preliminary operations take only a few seconds.
High leverage
The maximum leverage on crypto and FX pairs with CryptoAltum is 1:500, which is significantly higher than on competitor derivatives platforms. For other instruments 1:100, 1:50 and 1:20 leverages are offered.
These leverages provide highly-profitable trading opportunities even for traders with low deposits. However, CryptoAltum offers unlimited deposits and withdrawals with zero fees. This option makes the trading process on CryptoAltum lucrative for both newbies and institutional traders.
Bonuses and affiliate program
Every new user of CryptoAltum is eligible for a 100% welcome bonus. The maximum amount of welcome bonus is close to $1,000 equivalent (0.1 BTC, 4 ETH, etc.)
The second deposit is eligible for a 50% bonus. The bonuses are rewarded once the trader deposits their money to the MT5 terminal.
The CryptoAltum partners program invites all traders to benefit from referrals. Platform users can invite their friends to test its performance and earn from their operational fees. For Money Managers, CryptoAltum also offers MAM accounts.
Conclusion
Without a doubt, the CryptoAltum team has managed to build a cutting-edge trading ecosystem for all generations of crypto and forex traders.
The intuitive interface accompanied by low pricing, unmatched leverage and zero deposit/withdrawal fees allows CryptoAltum to offer far more lucrative trading solutions than their average competitor does.