Coinfest Asia 2022
Event details
Location:

Event place

Bali, Indonesia

Dates:

Thu, 08/25/2022 - Fri, 08/26/2022

Website

https://coinfest.asia/

Price: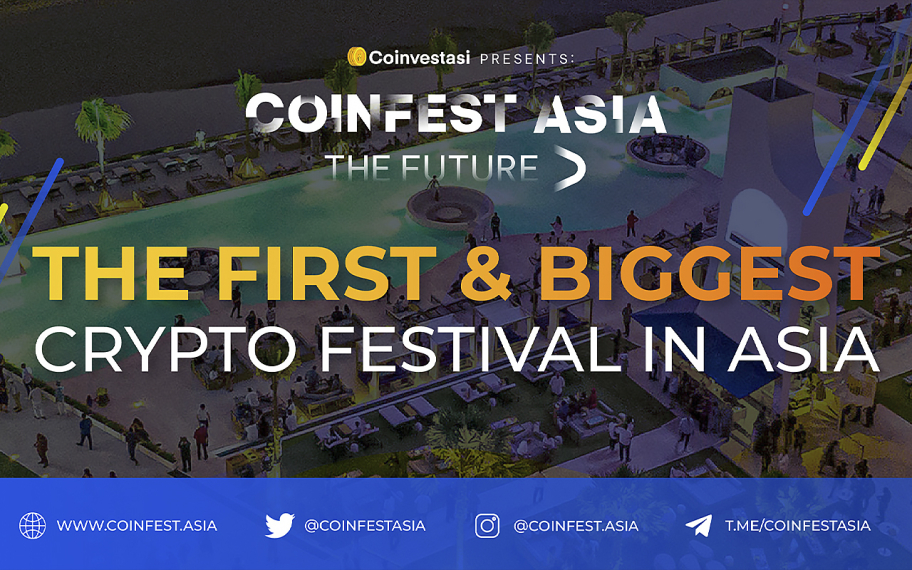 Cover image via U.Today
Coinfest Asia is the premier crypto, blockchain, web3 and NFT festival happening in Asia this year.
Happening weeks before the G20 summit in Bali and using the theme of The Future, Coinfest Asia brings together regulators, industry leaders, developer communities and entrepreneurs to share global insights and regional opportunities.
Held at a casual beachside venue in Bali - Indonesia, the event will be rather unique and not structured like a typical conference, giving all participants a platform to engage and network in a casual setting.
Coinfest Asia 2022 is hosted by Coinvestasi, Indonesia's #1 crypto media (an Indonesia Crypto Network company) and is officially supported by Coindesk.com, Coingecko, Singapore & Indonesian Blockchain Associations, and the Indonesian Chamber of Commerce.
Currently Coinfest Asia is selling early bird tickets with a limited quota until July 15. Ticket sales will be closed if the ticket quota has sold out. So what are you waiting for? Get Coinfest Asia tickets now!
Advertisement
Top
Crypto
News
in
Your
Mailbox
Top
Crypto
News
in
Your
Mailbox