In the constantly evolving digital era, cryptocurrencies have emerged as groundbreaking financial instruments, reshaping our understanding of wealth and value. This shift is not without challenges, especially when it comes to procuring these digital assets. However, CoinBlast.com is set to revolutionize this process with its innovative auction-based platform.
Cryptocurrencies, once a fringe concept, have stormed into the mainstream, with Bitcoin, Ethereum, and an ever-expanding array of others catching the attention of seasoned investors and novices alike. But purchasing these digital assets has been fraught with complexities and risks, often associated with market volatility. This is where CoinBlast.com enters the scene, offering a smarter, more secure method of acquiring cryptocurrencies.
CoinBlast.com is an avant-garde penny auction platform that stands out in the crowded crypto-sphere. It offers users the opportunity to purchase a wide range of cryptocurrencies at prices that can be up to 95% lower than their market value. This not only reduces the cost of investment but also buffers users against potential losses due to market fluctuations.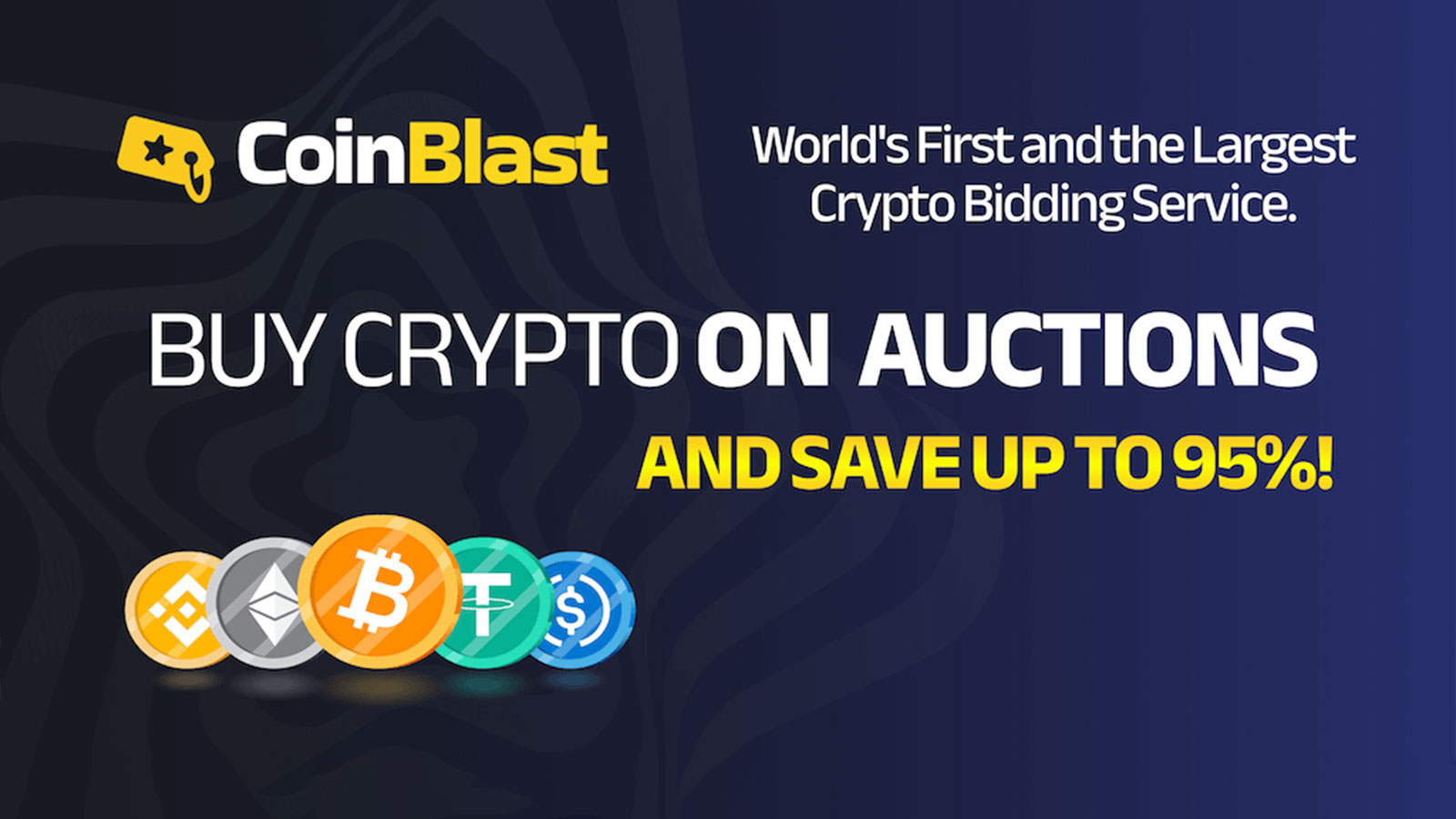 So how does CoinBlast.com work its magic? It's all about BIDs, a special currency users can buy in packages. These BIDs are then used to place bids on the cryptocurrency of your choice. Winning the auction allows you to secure your desired digital asset at a fraction of its market price. What sets CoinBlast.com apart is its policy of refunding all the BIDs spent on some of the winning auctions.
This fresh approach to cryptocurrency acquisition has several benefits over traditional trading methods. Besides the obvious advantage of acquiring digital assets at a substantial discount, it also mitigates the risks linked to market volatility. Moreover, the thrill of participating in an auction brings an element of fun into the mix.
CoinBlast.com extends a warm welcome to newcomers with a generous offer: it doubles the first package of BIDs purchased by new users. This exciting offer makes the platform an attractive proposition for those looking to dip their toes into the cryptocurrency world.
The platform boasts a plethora of cryptocurrencies up for auction, from the stalwart Bitcoin to Ethereum, Tether (USDT), pegged to the US dollar at a 1:1 ratio, Binance Coin, the popular Dogecoin, and virtually any other cryptocurrency you might be eyeing.
The user-friendly interface and transparent registration process of CoinBlast.com make it a breeze to navigate, even for those new to the crypto scene. Clear instructions ensure that users can quickly understand how the platform functions.
In a world increasingly turning towards cryptocurrencies, CoinBlast.com stands as a beacon, providing a secure, enjoyable way to join this digital revolution. By offering users the chance to acquire digital assets at up to 95% off their market value, CoinBlast.com is opening the door to the exciting world of cryptocurrency investments with minimum risk.
Check out CoinBlast.com today and claim your stake in the future of finance.