Coinbase, America's number one cryptocurrency exchange, is currently down.
The website is displaying the "something went wrong" error.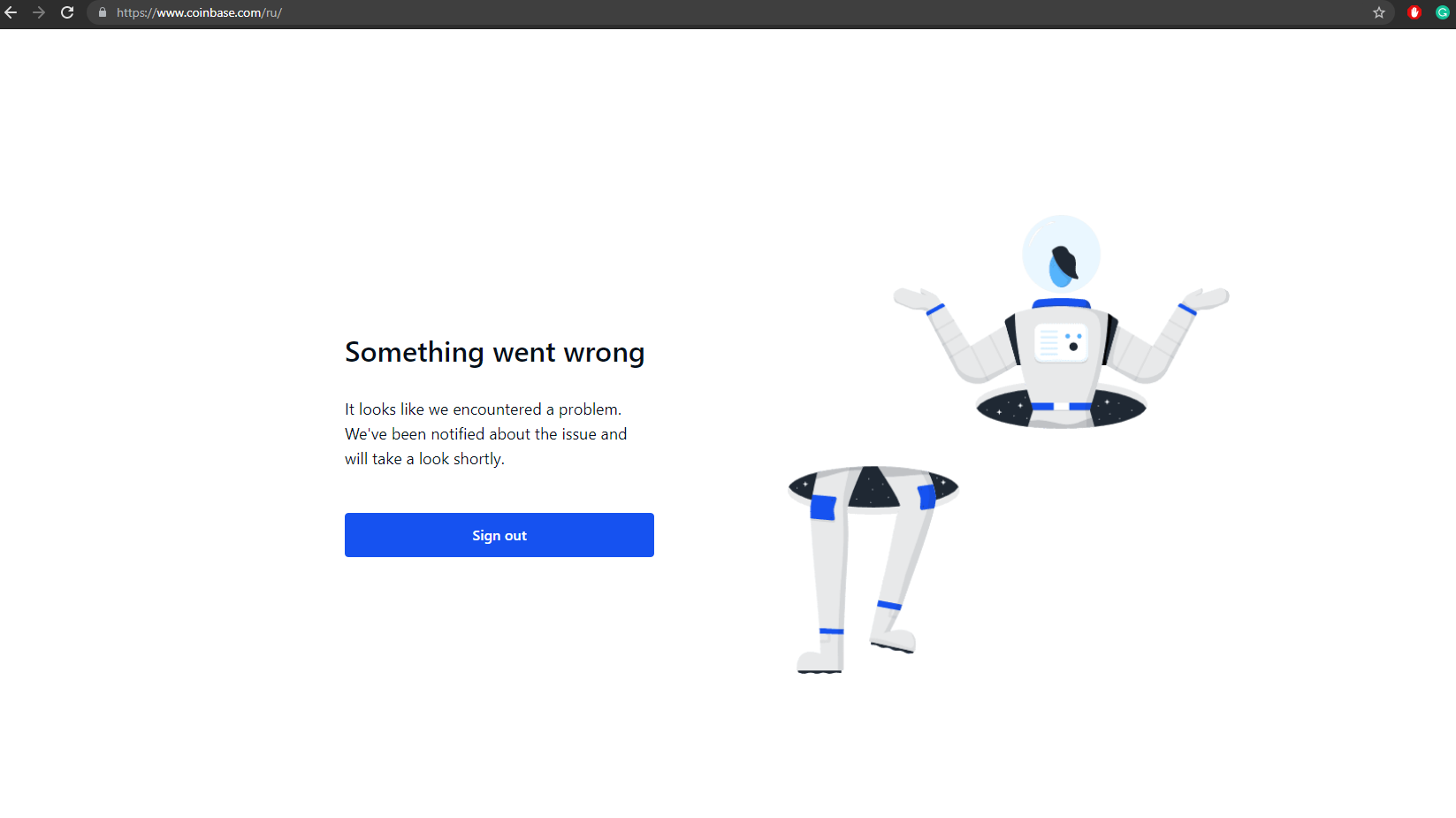 The exchange's status page says that its website is experiencing a "partial outage."

The rest of the company's products, including its mobile app, remain operational.
UPDATE (1:40 p.m. UTC): Coinbase says it has implemented a fix, currently monitoring the results.