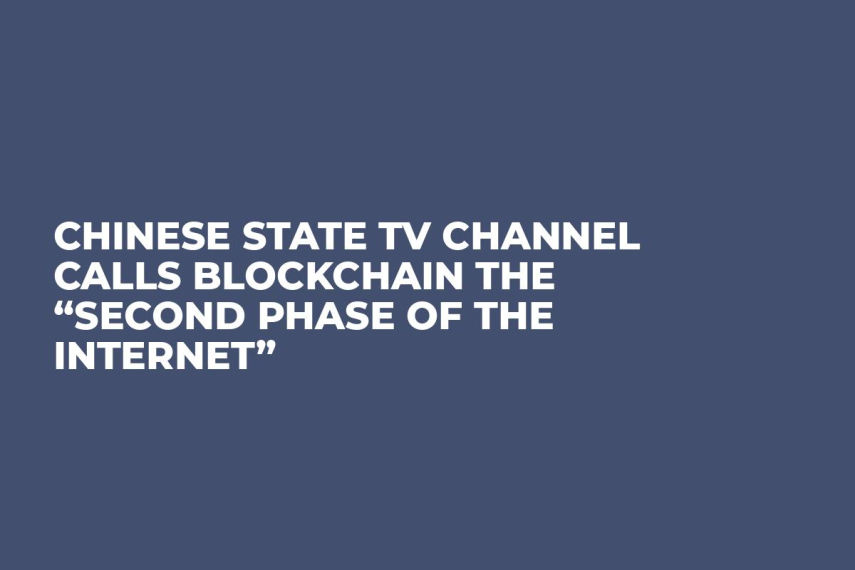 Cover image via U.Today
One more time China has demonstrated the world that it is becoming more inclined to embrace Blockchain– on Sunday May 3 in a talk-show on the state Finance Channel a group of experts claimed that the distributed ledger technology (DLT) is worth "10 times more than the Internet."
Among the experts were Dan Tapscott, Canadian executive and the author of "Blockchain Revolution" book and Zhang Schoucheng- the founder of the fintech VC firm Danhua Capital and professor of Physics at Stanford University.
According to Zhang Schoucheng, the true value of Blockchain is that it allows ordinary people to own their private individual data in the coming epoch of decentralization. It is the thing that makes DLT exciting, said the professor.
China loves Blockchain but hates crypto
Still, when the discussion reached digital coins and ICO, its tone changed to highly negative and the host of the show began to spread around warnings calling cryptocurrencies and ICOs pure fraud.
This was not the first time when praise for the Blockchain technology came from such a high level. Recently China's president Xi Jinping said positive things about Blockchain in his speech at the Chinese Academy of Sciences. The president emphasized that the potential of DLT is great and must be used for the good of the country.