Despite the recent turbulence in the cryptocurrency market, Cardano (ADA) has been showing signs of upward momentum against Bitcoin. On-chain data reveals that whales are actively buying the cryptocurrency despite the recent drop in the market. This is a positive sign for Cardano as whales are known to have a significant influence on the market due to their large holdings.
The current trend of whales buying Cardano could be attributed to the popular "buy the dip" strategy, where investors take advantage of market dips to buy assets at lower prices. This strategy is especially popular among whales, who have the resources to make large purchases when the market is down.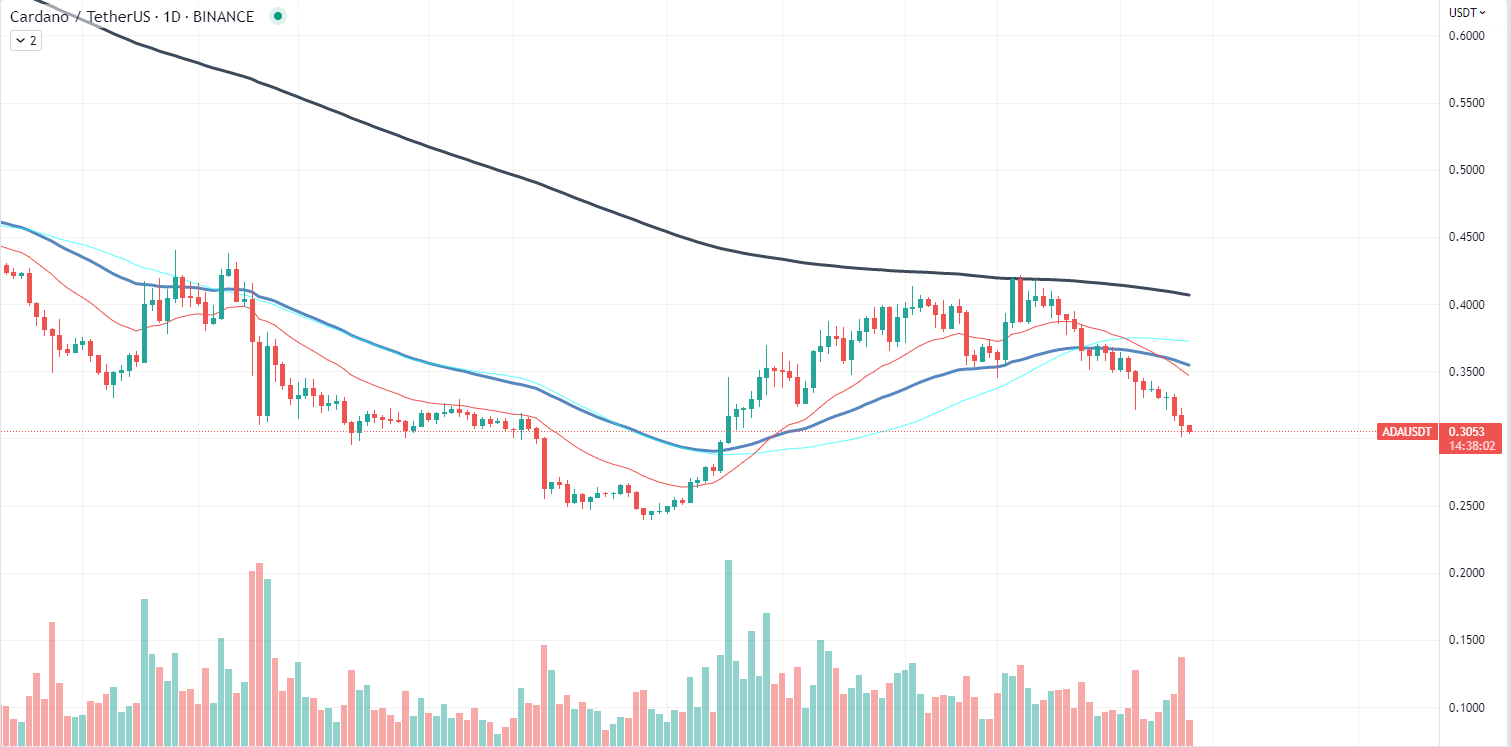 However, it is worth noting that despite the 6% increase of ADA against BTC, the cryptocurrency has still experienced losses in the recent past. Since mid-February, ADA has lost 12% of its value, making it challenging to recover losses.
Despite this setback, Cardano is a promising blockchain project that is aiming to become one of the biggest competitors of Ethereum. Its focus on scalability and sustainability has attracted many investors and developers, making it a serious contender in the crypto space.
Cardano is set to launch its highly anticipated smart contract functionality through the Alonzo hard fork, which is expected to take place in the coming months. This upgrade will allow developers to create and deploy decentralized applications on the Cardano blockchain, potentially opening up a new world of use cases for the cryptocurrency.
Despite the recent launch of smart contract functionality through the Alonzo hard fork, the real utility of the network has not yet provided enough support for the asset on the market.