In a recent announcement that might significantly influence the growth trajectory of Cardano (ADA), Binance, one of the largest cryptocurrency exchanges worldwide, confirmed the listing of the ADA/TUSD trading pair. This move will likely provide a substantial boost to ADA's liquidity and overall network growth, backed by the exchange's robust user base and market reach.
The new trading pair, ADA/TUSD, will be launched on May 31, 2023, at 8:00 a.m. (UTC). Within 48 hours of the trading start time, Binance plans to enable Spot Grid for the newly listed trading pairs. The initiative offers zero maker fees on the ADA/TUSD and LTC/TUSD spot and margin trading pairs for an undefined period.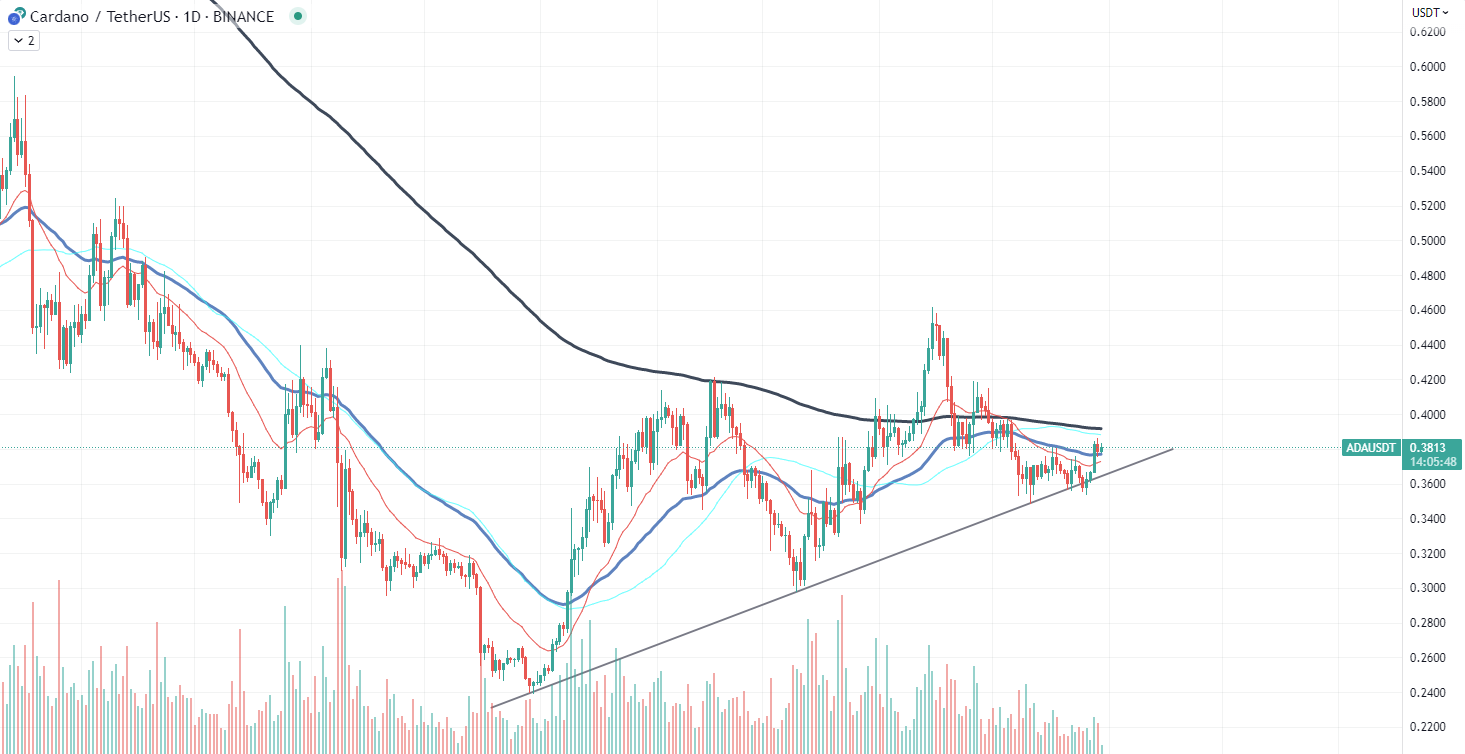 The addition of ADA to Binance's extensive list of trading pairs comes at a favorable time for the Cardano network. Recent metrics have revealed a notable increase in Cardano's network activity, largely attributed to the rising popularity of decentralized finance (DeFi) on its blockchain.
The DeFi boom on Cardano has been a crucial driver for the increased Total Value Locked (TVL) on the network. Furthermore, ADA has successfully bounced off the local trendline at $0.35 and is currently moving upward, displaying robust performance on the market.
Binance's new listing of ADA is expected to further accelerate Cardano's growth and adoption. The increased exposure and liquidity provided by Binance could attract more traders and investors to ADA, enhancing its market demand and potentially boosting its price.
Despite promising developments, market participants should keep in mind that standard trading fees will apply once the promotional period ends. Furthermore, during the promotional period, trading volumes on the TUSD/BUSD spot and margin trading pairs will be excluded from VIP-tier volume calculations and all Liquidity Provider programs.