Despite the 2% decline in its value today, Cardano (ADA) might be more bullish than it appears at first glance. A closer look at the on-chain data reveals a surprising trend: the majority of orders on the market are buys rather than sells. This could potentially signal an upcoming reversal in the near future, as investors seem to be betting on ADA's long-term prospects.
Recent data indicates that buyers are stepping in, accumulating ADA at the current price levels. This buying pressure may be driven by the belief that the digital asset is undervalued and poised for significant upward movement in the coming weeks or months. It is worth noting that this trend is emerging amid a broader market downturn, which further emphasizes the underlying strength of Cardano's fundamentals.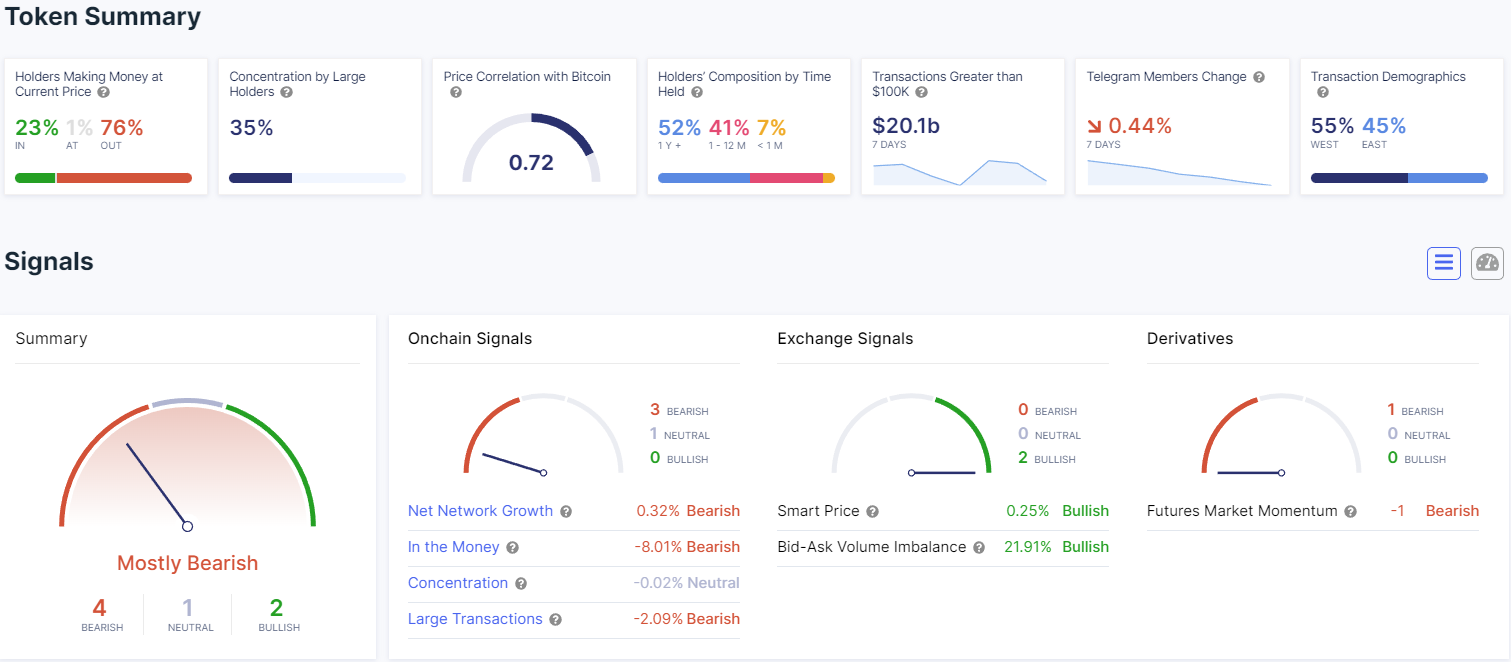 One factor contributing to the bullish sentiment around Cardano is the project's steady progress in terms of development and adoption. The growing interest in Cardano's DeFi and NFT platforms, coupled with the ongoing work on scaling solutions like Hydra, further bolsters the digital asset's long-term potential.
Another aspect that may be attracting investors to Cardano is its focus on sustainability and energy efficiency. With growing concerns about the environmental impact of cryptocurrency mining, ADA's proof-of-stake (PoS) consensus mechanism offers a more eco-friendly alternative to energy-intensive proof-of-work (PoW) cryptocurrencies like Bitcoin.
Despite the current bearish trend in the market, Cardano's strong fundamentals and the bullish on-chain data could serve as a catalyst for a potential price reversal. Investors should keep a close eye on the market dynamics and watch for signs of a trend reversal, such as increased trading volume or a break above key resistance levels.