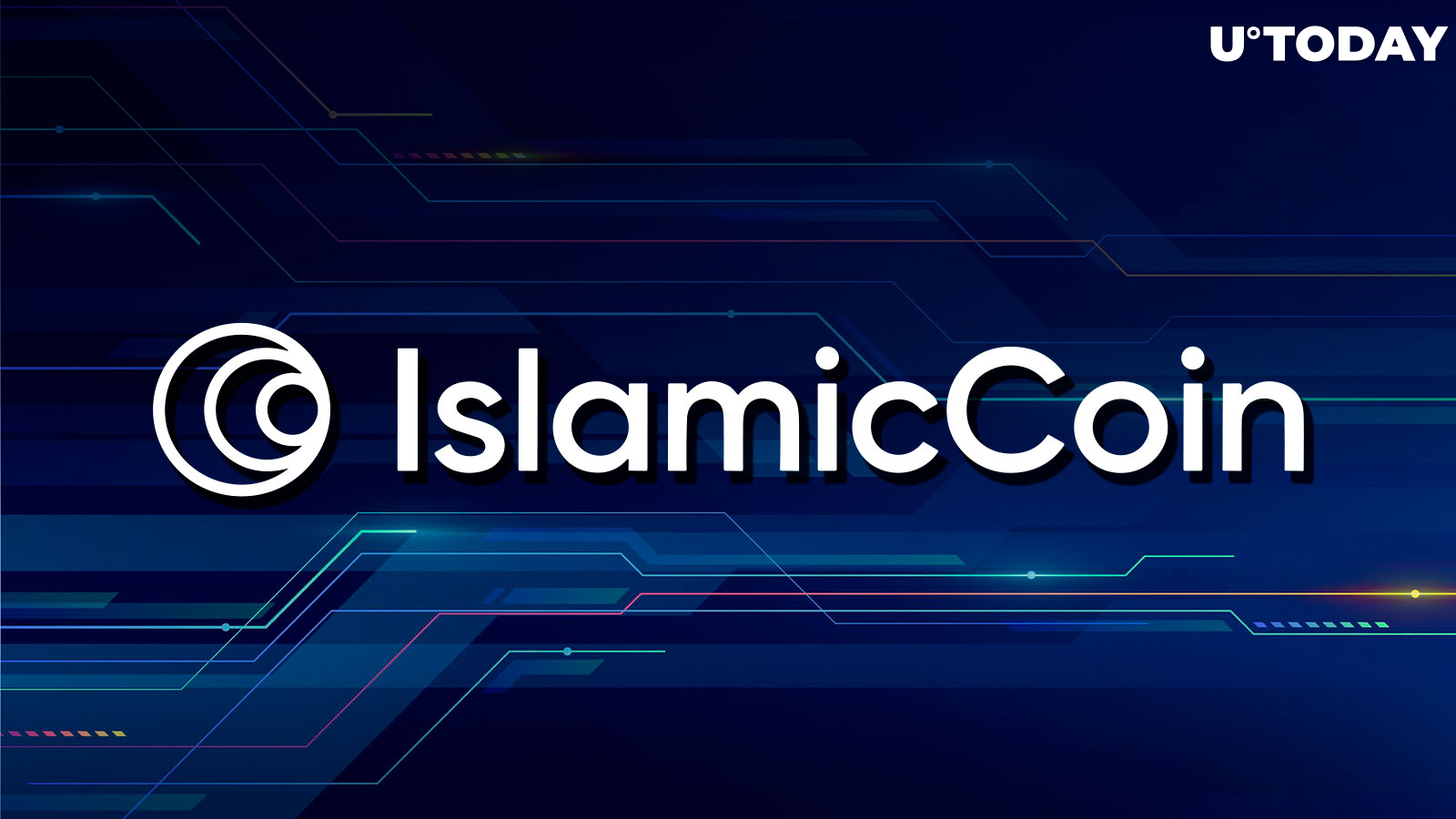 Cover image via www.freepik.com
Despite the prolonged crypto winter that has impacted numerous crypto projects and dropping the overall crypto market cap by more than 60%, there is still more room to grow.
Builders in, tourists out: Effects of Crypto Winter
The crypto space is now entirely dedicated to building new products and reconfiguring the financial landscape to address global issues stemming from TradFi, such as inequality and exclusion.
Among just launched projects is Islamic Coin (ISLM) that has secured $200M investments in Q3 2023, despite the significant drop in the number of crypto fundraising. On October 10th, ISLM made its debut exchange listing on KuCoin, a significant milestone in the project's mission to onboard over 1.8+ billion Muslims into digital finance without compromising the values and faith.
The team hints at more top exchanges to come, as per its statement shared with U.Today.
What Are the Use Cases of This Newly Introduced Token?
Islamic Coin (ISLM) is the native currency of a Sharia-compliant financial ecosystem, providing the global Muslim population and other ethical finance enthusiasts a financial tool that supports innovation and philanthropy. They've built in the mechanism that deposits 10% of each ISLM issuance into the Evergreen DAO for investment in Islam-related ventures or donated to charities.
Islamic Coin is used for payments, governance, paying transaction fees on the HAQQ blockchain, and staking. Having the idea to digitize Islamic Finances, the ISLM should be available as a decentralized form of traditional Islamic finance instruments like Sukuk, which are the Islamic equivalent of bonds.
Mohhammed AlKaff Al Hashmi highlights the importance of new development for next generation of crypto customers:
Sharia principles revolve around the community, so Sharia finance is a community-first system. In Sharia finance, the charging of interest is eliminated, and this is designed to protect the community. It simply does not make sense to burden individuals who are already in a financially vulnerable position and seeking assistance with interest charges when they are reaching out for help
Islamic Coin has got a Fatwa from prominent Muslim scholars in 2022 which means it is a halal asset. Among project's backers are Alpha Blue Ocean's ABO Digital, DF101, Futurecraft Ventures, Optic Capital, A195 Capital, and cross-industry HNWIs are among the project's backers.
HAQQ network provides Islamic Coin (ISLM) with reliable tech basis
The foundation of the whole ecosystem is the HAQQ, a proof-of-stake, Layer1 blockchain compatible with Ethereum and Cosmos-based networks. According to the data published on the project's website, over 2.5 million mainnet accounts have been created by users interacting with the blockchain.
Among Islamic Coin's thriving ecosystem is HAQQ Wallet, a non-custodial digital wallet for managing ISLM token and ecosystem projects on the HAQQ Blockchain. Recent data from Google Play shows that HAQQ Wallet has surpassed 500k downloads with an average rating of 4.6 out of 5. The wallet is also available in AppStore for mobile and desktop.
The project developed a Sharia Oracle, an on-chain registry of halal certificates, ensures users of the HAQQ ecosystem through HAQQ wallet interact with contracts and dApps that have been certified as halal. With a two-stage authentication process through community vote and Sharia board evaluation, the Shariah Oracle solidifies Islamic Coin and HAQQ as a beacon of ethical compliance in the crypto and DeFi space
The ISLM team stated that they are set to grow their ecosystem with new DApps and products, including a marketplace for HAQQ Wallet and physical cards for real-world payments; develop HAQQPAD and HAQQ Labs to help ethical projects to grow. They're also welcoming new projects and developers, supported by a $40 million grant program.
Among partners of Islamic Coin are Holiday Swap — the world's largest home exchange platform, DDCAP Group with a coalition of over 300 global banks. Overall, the ecosystem includes more than 25 partners.
Navigating the Future of Ethical Finance
Throughout the crypto winter of 2022-2023, the entire industry encountered numerous challenges in its developmental journey. This is precisely why the primary rallying motto for developers and projects became "BUILD."
This isn't merely about erecting fresh ventures; it signifies an endeavor to advance the entire cryptocurrency landscape by forging new narratives and pioneering technologies. Profound ecosystem approach and over $400M investments help Islamic Coin to survive this winter.