Friday, May 17 has started with the needed rollback on the crypto market; the total market capitalization has declined by $20 bln overnight.
Currently, there are no vivid fundamental reasons for today's decline – traders fix their positions. All this happens against the significant increase in the number of unconfirmed transactions in the Bitcoin network. At the time of writing, about 61 thousand transactions are stuck in the mempool.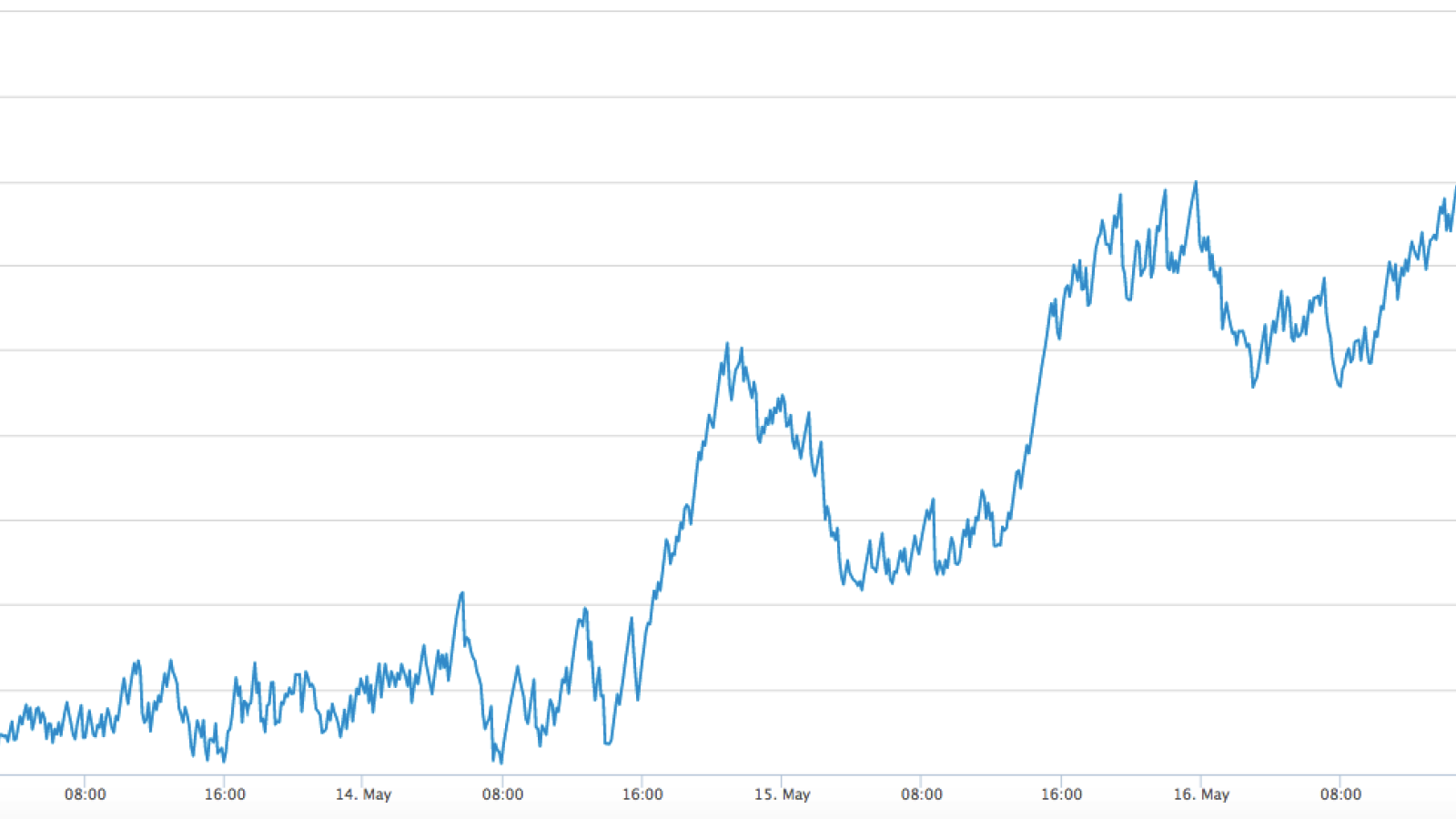 As it usually happens, when BTC falls, altcoins go down even faster. If a few days ago, Ripple gave profits to its holders, today its rate has dropped by almost 14%.
BTC/USD
A correction was predictable, as price volatility and volume dropped decently in recent days.
We wrote about such a scenario in our BTC forecast yesterday; as a result, a break in parabolic growth happened, and the rate declined below $7,600.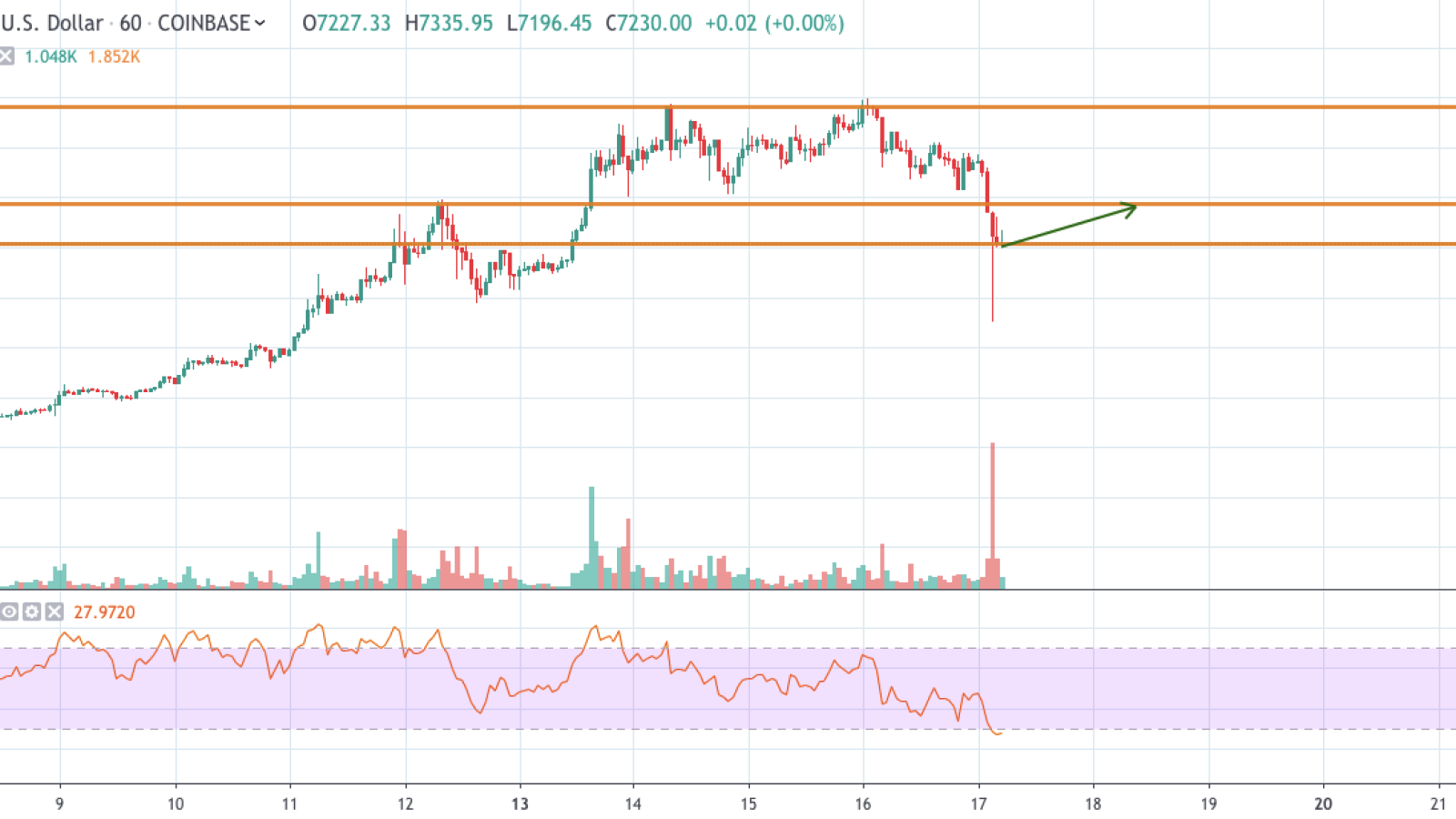 On the 1-hour chart, the quotes have gone below the support level at $7,320, where they are located now. The RSI indicator shows the oversold of the asset, meaning that a fast bounce back may happen to a crucial point of $7,550 in a few days.
The price of BTC is trading at $7,228 at the time of writing, while the market share of the leading crypto is 56.3%.
ETH/USD
Although Ethereum is following the market decline, it is the only coin showing growth in correlation to BTC. Our Ethereum prediction came true, as a correction to the broken channel boundary occurred.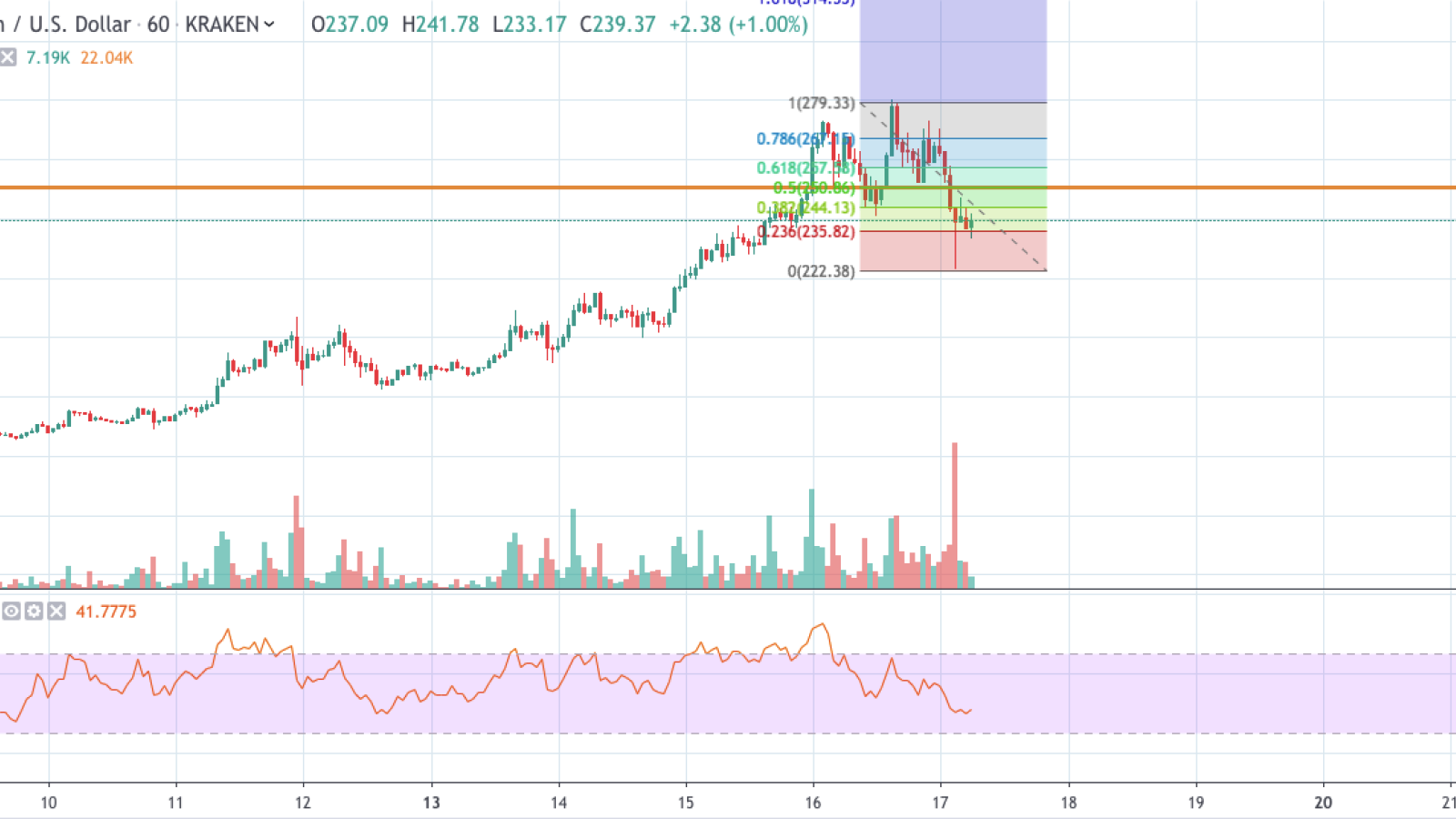 Ethereum quotes are looking similar to BTC movements, as ETH also corrected below its support level. Applying technical indicators, RSI is located in the neutral zone, while the Fibonacci retracement is in the red area. Taking into account these factors, traders can expect ETH at $250 until the end of the week.
The price of ETH is trading at $239.60 at the time of writing.
XRP/USD
Ripple is the exact opposite to Ethereum, as XRP is the biggest loser today – its rate has decreased by more than 14% over the last 24 hours.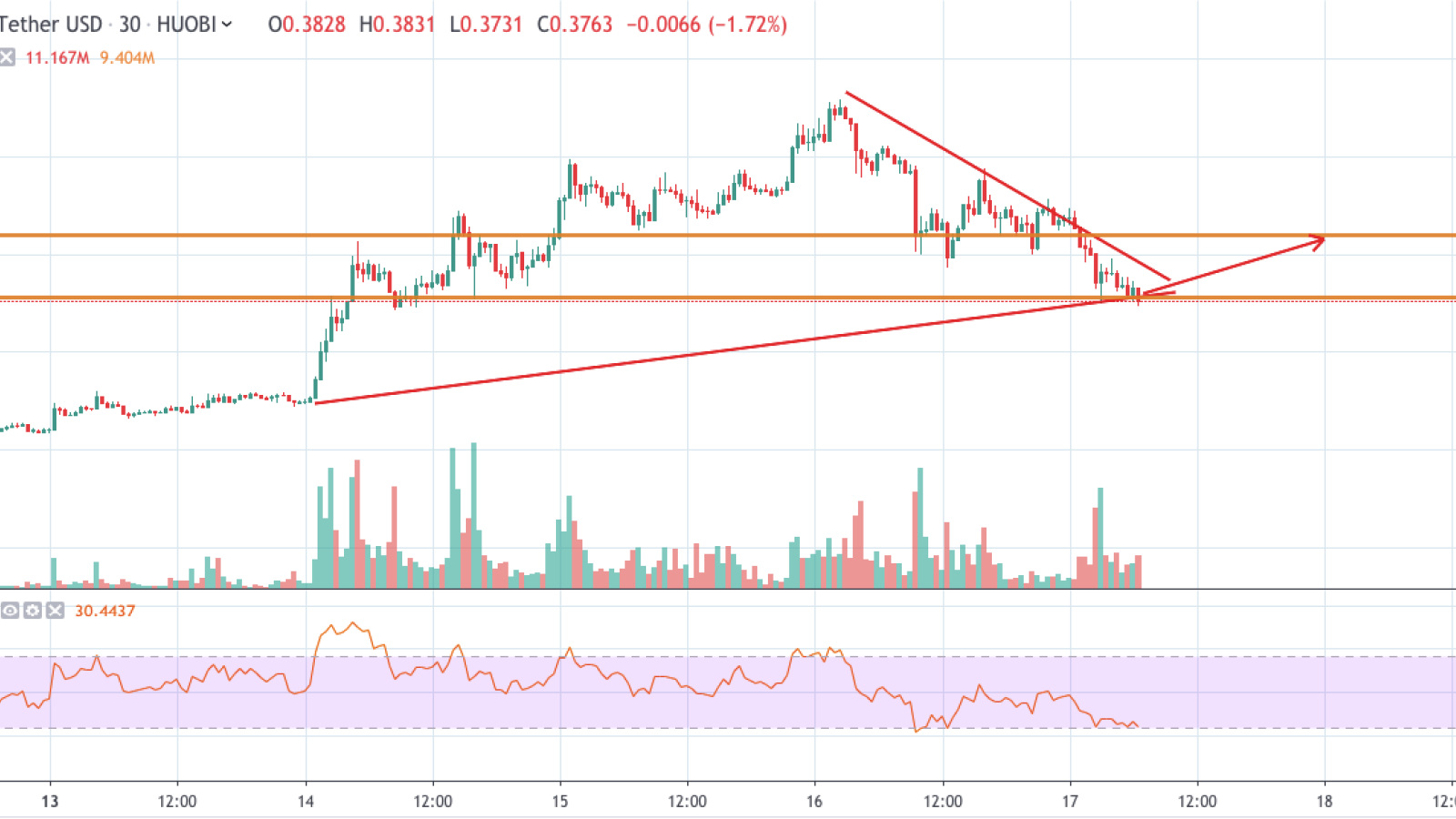 On to the 30-minute graph, one can notice a formation of a Triangle pattern, according to which the current level is the decisive one in terms of the trend formation: bullish or bearish. However, the RSI indicator is near its bottom so we can expect a return to $0.41 in the short-term scenario.
The price of XRP is trading at $0.3786 at the time of writing.