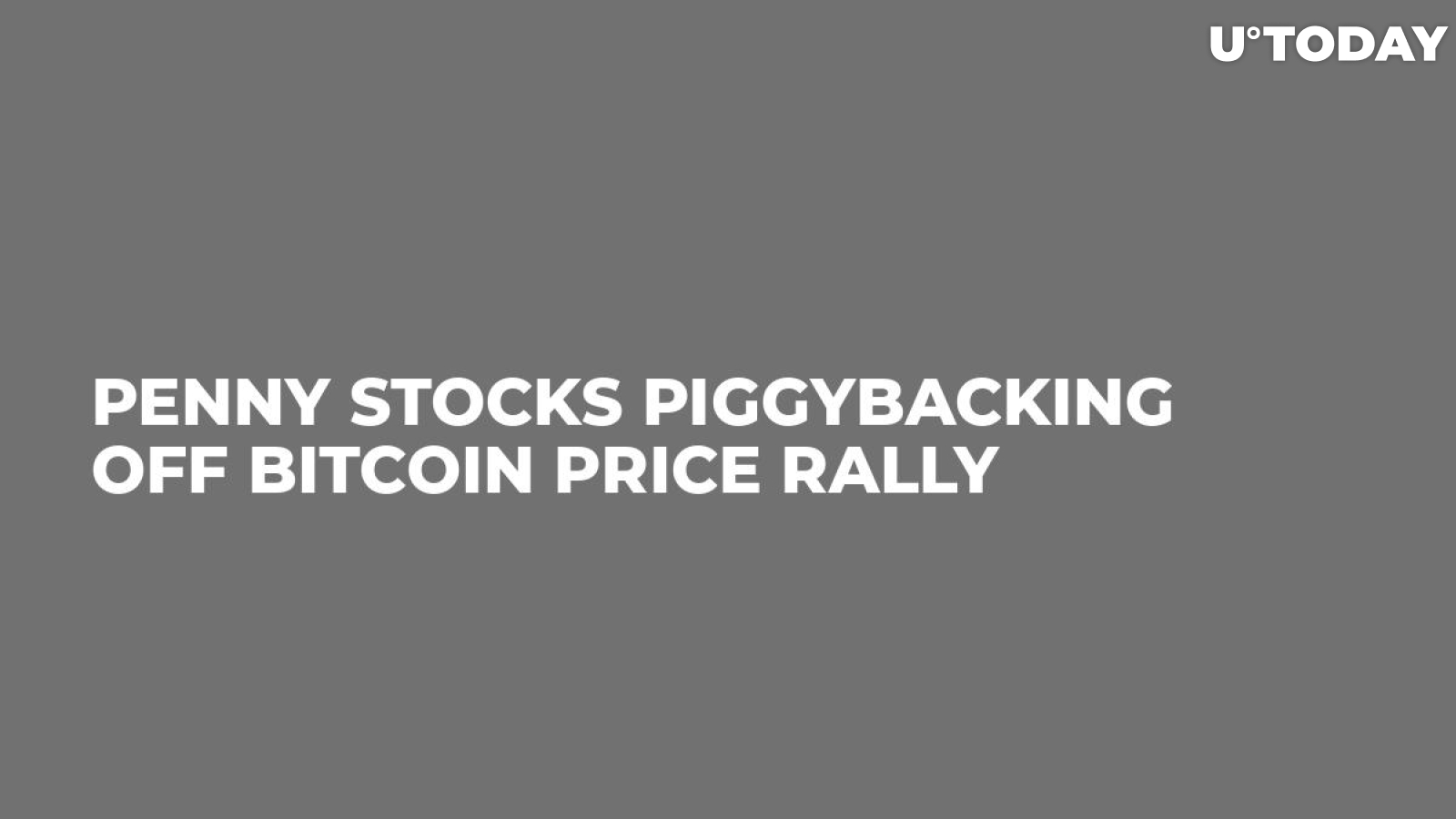 Cover image via U.Today
According to Bloomberg, some crypto-tied penny stocks are also spiking after Bitcoin rallied 60 percent in practically no time. Hence, do not be surprised if you see companies randomly shoehorning the word 'Bitcoin' into their press releases.


Bitcoin's halo
The shares of MGT Capital Investments Inc. spiked by 15 percent on Tuesday after the company announced that it is mulling over giving its cryptocurrency mining sector another try. The move comes as Bitcoin's price growth pushed up the overall mining profitability.

As of now, their market cap is at $16.2 mln, which is a far cry from the $350 mln the company reached in December 2017 by capitalizing on the cryptocurrency boom. In October 2017, the shares of one British company spiked by a whopping 394 percent after it simply added the word 'Blockchain' to its name.

Other cryptocurrency-related stocks, such as Riot Blockchain Inc. and Grayscale Bitcoin Trust BTC, are also in the green, in sharp contrast to the US stock market that has taken a hit due to the escalating trade war tensions between the US and China.

card
Many questions
Bitcoin is gradually becoming another buzzword as its price has reached its highest point in nine months. The 'crypto king' has gained 60 percent in two weeks.
However, many investors fear that this rally won't have legs given how fast the BTC price is rising. On the flip side, the bulls claim that Bitcoin has already bottomed out, and we will be seeing further gains.