If yesterday Ripple was at its peak, today Ethereum is showing the maximum growth among the top altcoins. Its rate has increased by more than 10% over the previous day.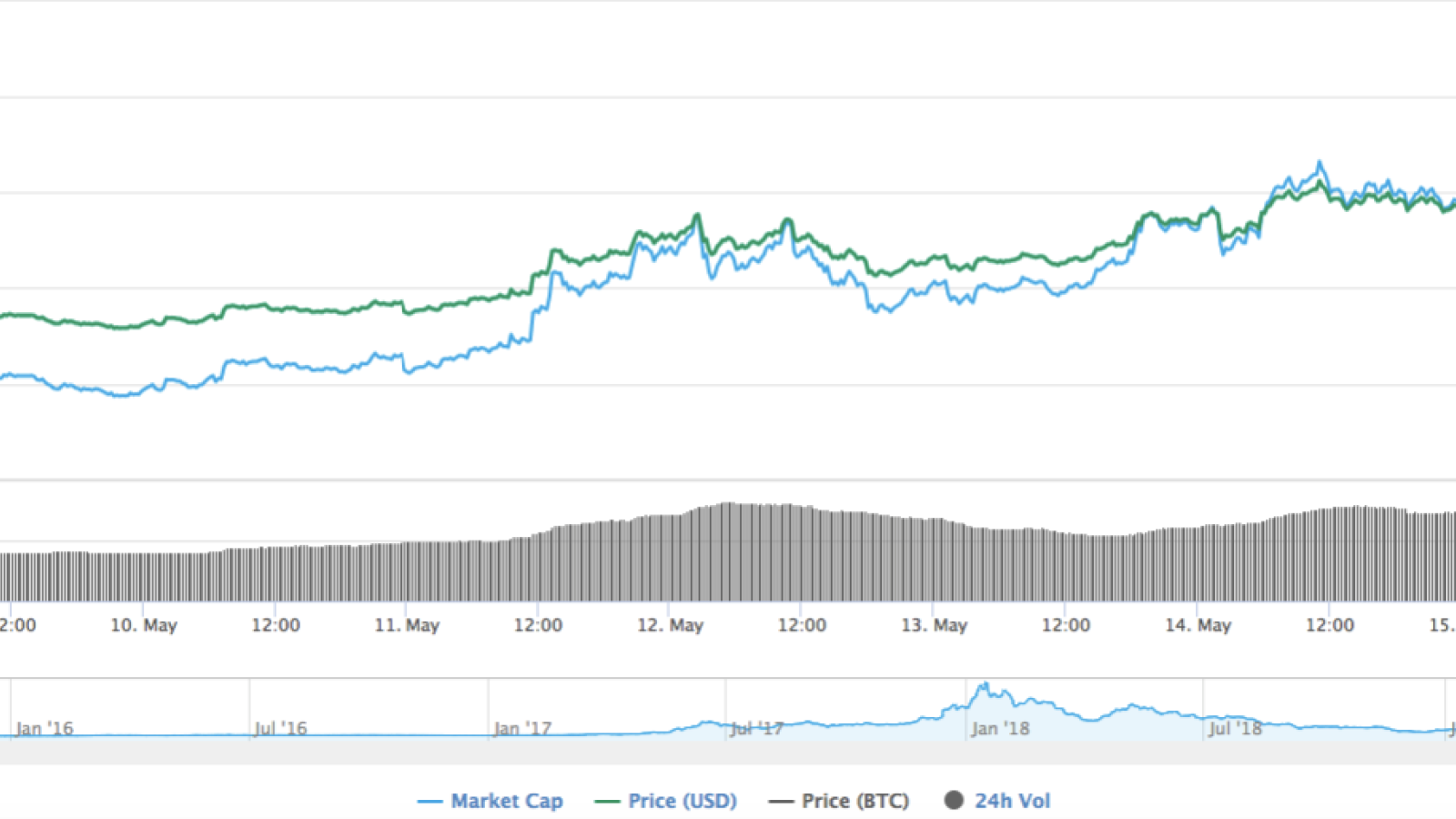 Binance has restored its full-fledged work, so many traders have acquired cheap altcoins. It seems that Bitcoin found resistance at around $8,400, because of which it started a sideways movement. Now ETH is trading above $220; this level is similar to the resistance zone of $6,000 for Bitcoin.
The rise of Ethereum is attracting the attention of top leaders in the crypto industry. Kiana Shek, co-founder of DigiFinex, expressed her opinion on this point.
"ETH/BTC found a strong support that was previously established in Dec 17 and Dec 18. As BTC starts to approach a strong resistance at 8400, risk appetite is flowing back to alts such as ETH and XRP which have been underperforming in the last two months. So traders are rotating out of BTC and back into alts now that the market sentiment has improved by a lot."
In terms of the technical forecast, our ETH price prediction is coming true for now, as the quotes remain in the ascending channel.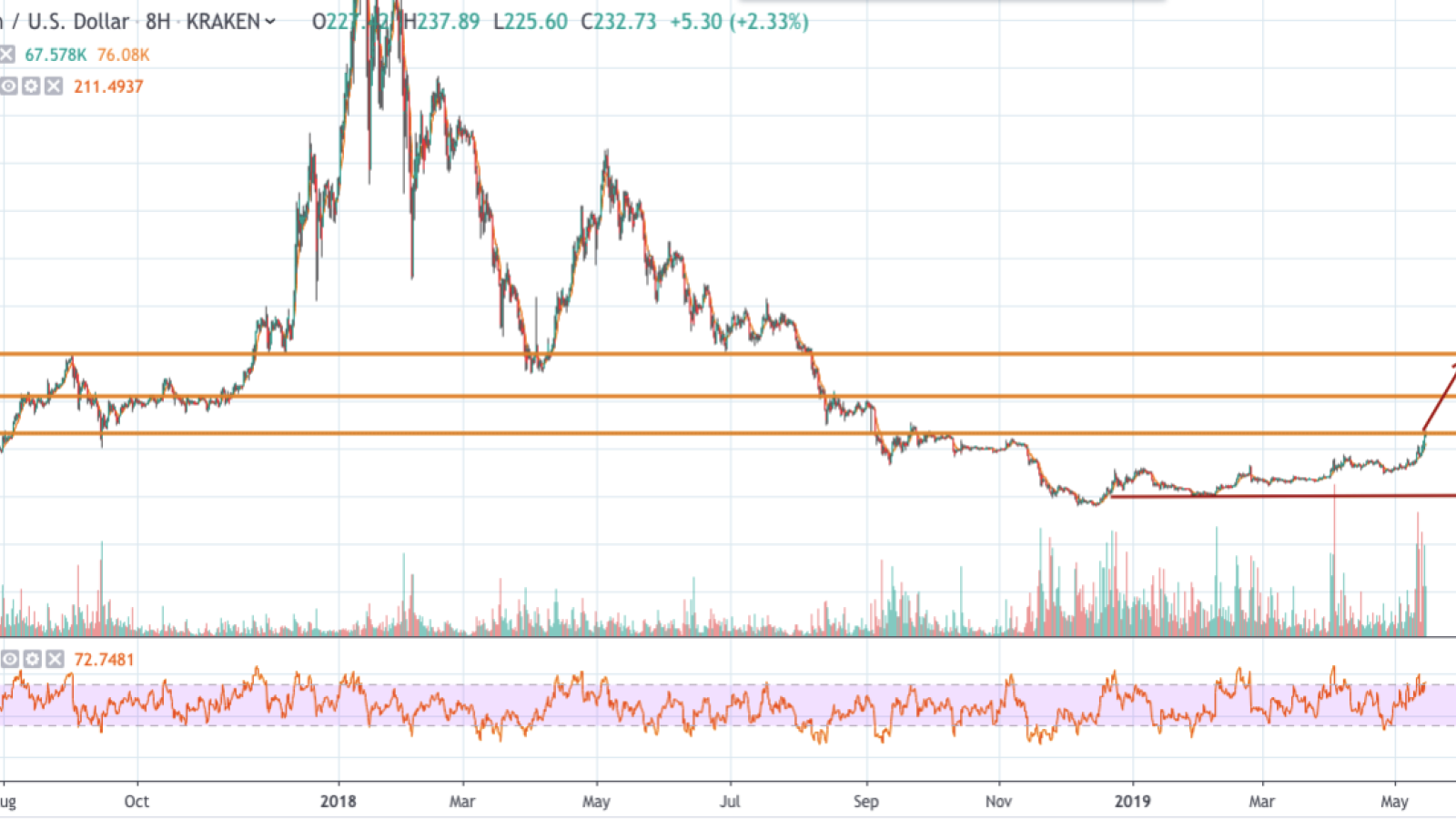 If we look at RSI, we see that it is directed upwards above 70, which indicates a strong bullish movement. When the RSI is above that index, a large volume of purchases occur on the market.
We have a slight resistance of about $300 ahead, but since BTC was able to overcome many resistance levels without issues, the second largest cryptocurrency may follow the same path, ignoring resistance levels. So, by the start of June, the rate may get to the $400 mark.
When zooming out, the first thing we notice is a high trading volume over the last few days. As we know, the price increasing with volume growth is a good sign and indicates an upward movement.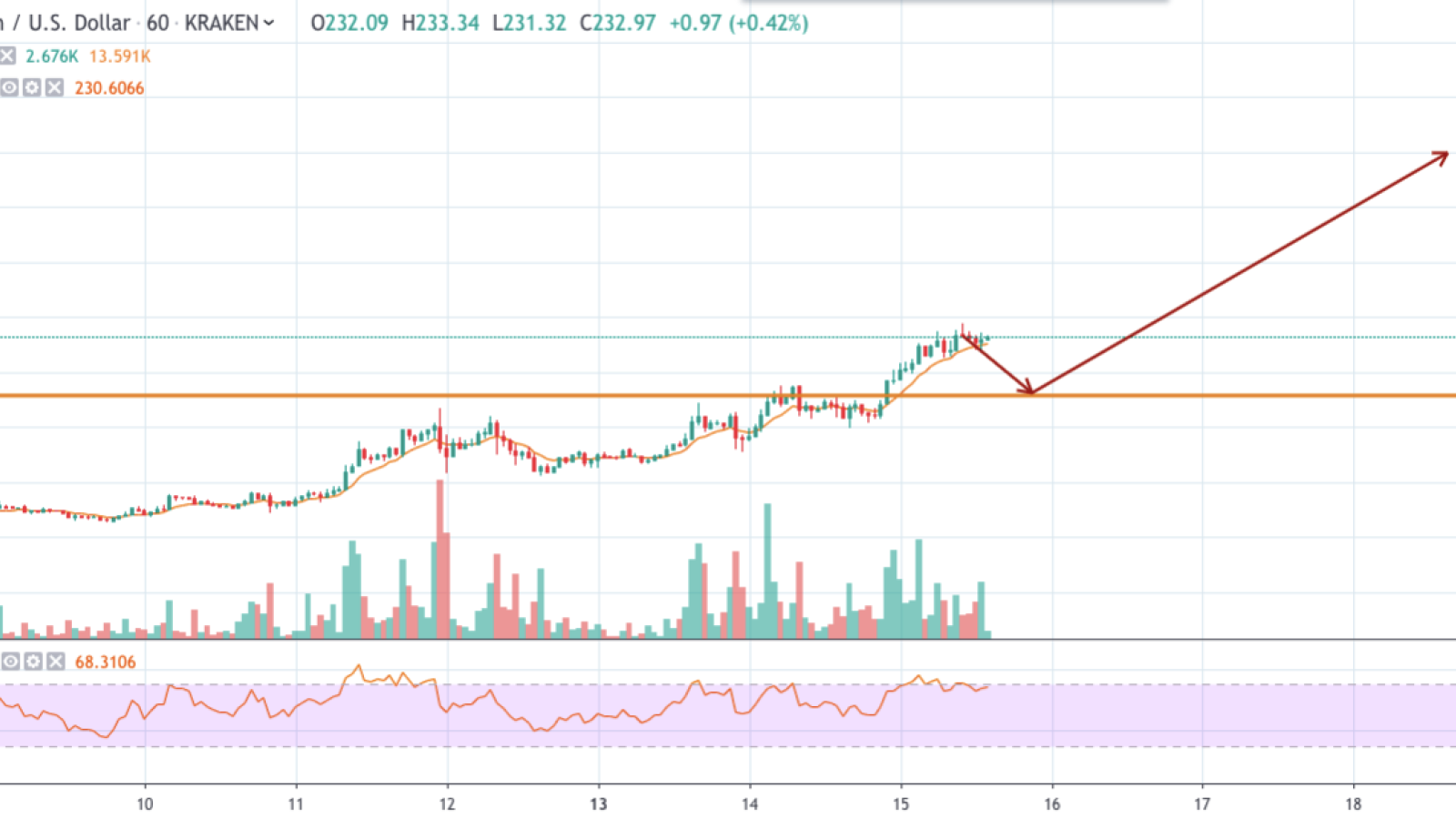 Although there are some signs of divergence, high price, and low RSI index, it's too early to look for bearish signs.
A small pullback is possible, but due to the growth of the bullish mood and a desire to resume trading at Binance, we can see the price movements of altcoins moving up. Since the rate of ETH is still relatively low compared to its highs, there is confidence that the price will rise.
The price of ETH is trading at $231.80 at the time of writing.