As a result of the past week, Bitcoin and other major altcoins suffered significant losses. A week ago, the rate of the first cryptocurrency was at around $8,700, but during the reporting period, it sank by almost $1,000, dropping to around $7,400. Thus, over the last seven days, Bitcoin has lost more than 11% in price, and capitalization has fallen to $135 bln.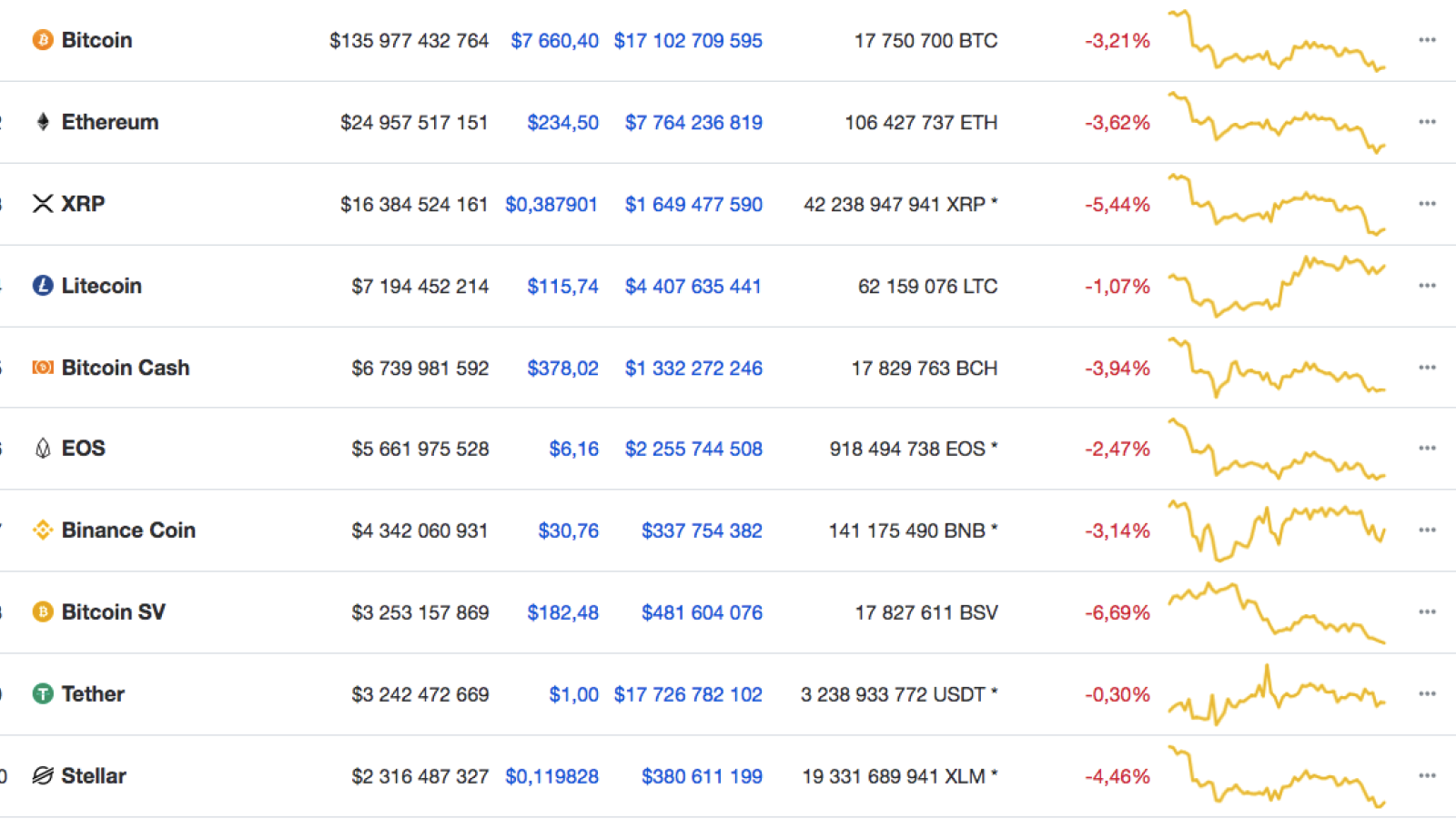 Most of the other leading altcoins are also in the red zone, among which Tron and EOS fell the most, by almost 20%. The total capitalization of the cryptocurrency market is now $244.5 bln as opposed to $275 bln a week earlier.
BTC/USD
Bitcoin is trying to find the bottom in June; its rate has decreased by more than 10% over the last 7 days. However, the price may go even deeper due to the delisting of Bitcoin futures from CBOE on June 19.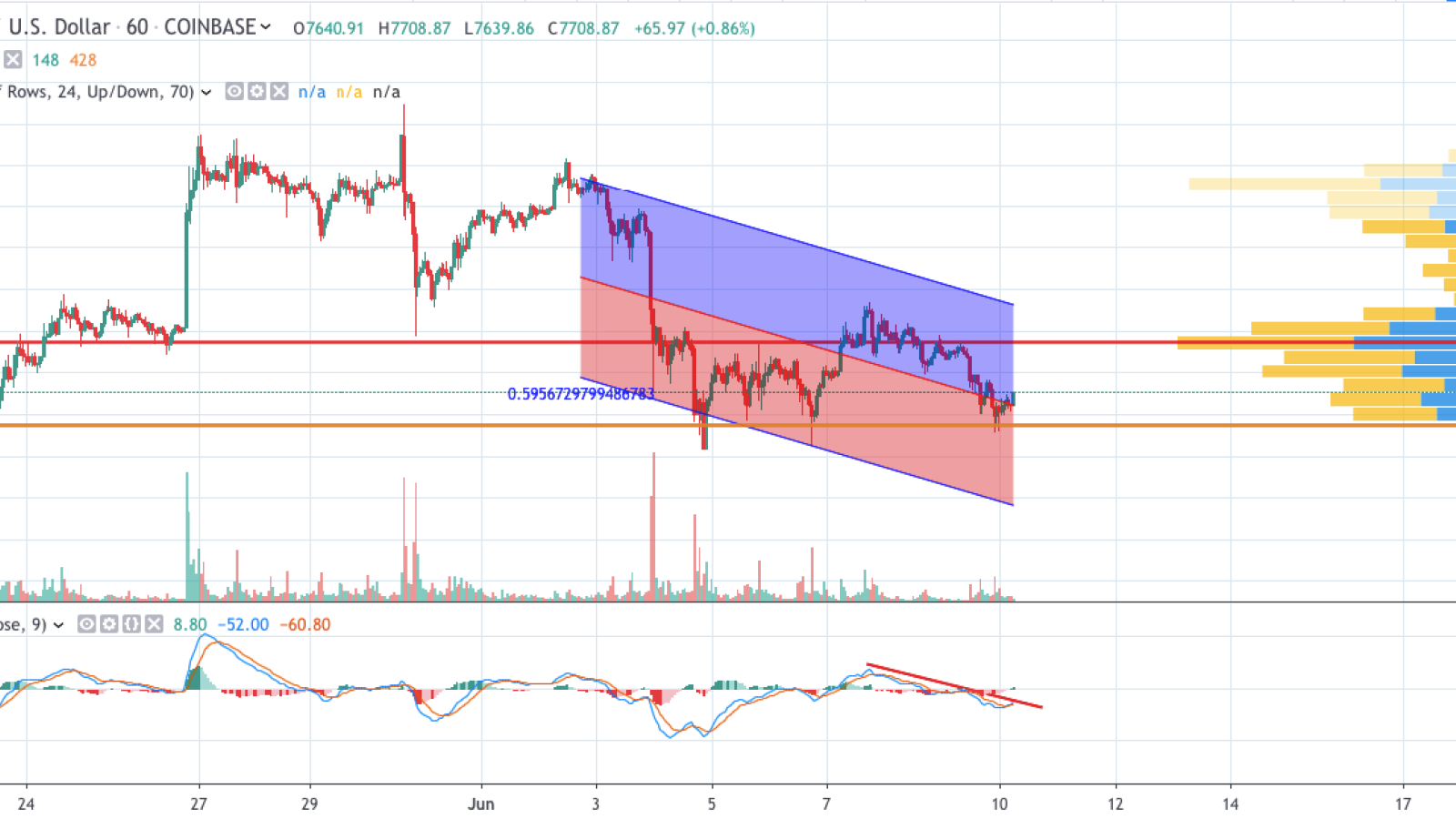 According to our earlier prediction, the fall did not stop at $7,800, and quotes went below $7,700, where they are located now. If a few days ago, Bitcoin showed some signs of a potential rollback; today, the quotes are looking down. Mainly, the MACD indicator has been bearish since June 7, and it is not going to change the trend in the short-term. In this regard, the correction may continue until $7,500 is attained.
The price of BTC is trading at $7,705 at the time of writing.
ETH/USD
The price of the leading altcoin is falling even faster than BTC; currently, its rate has dropped by around 3% over the last day.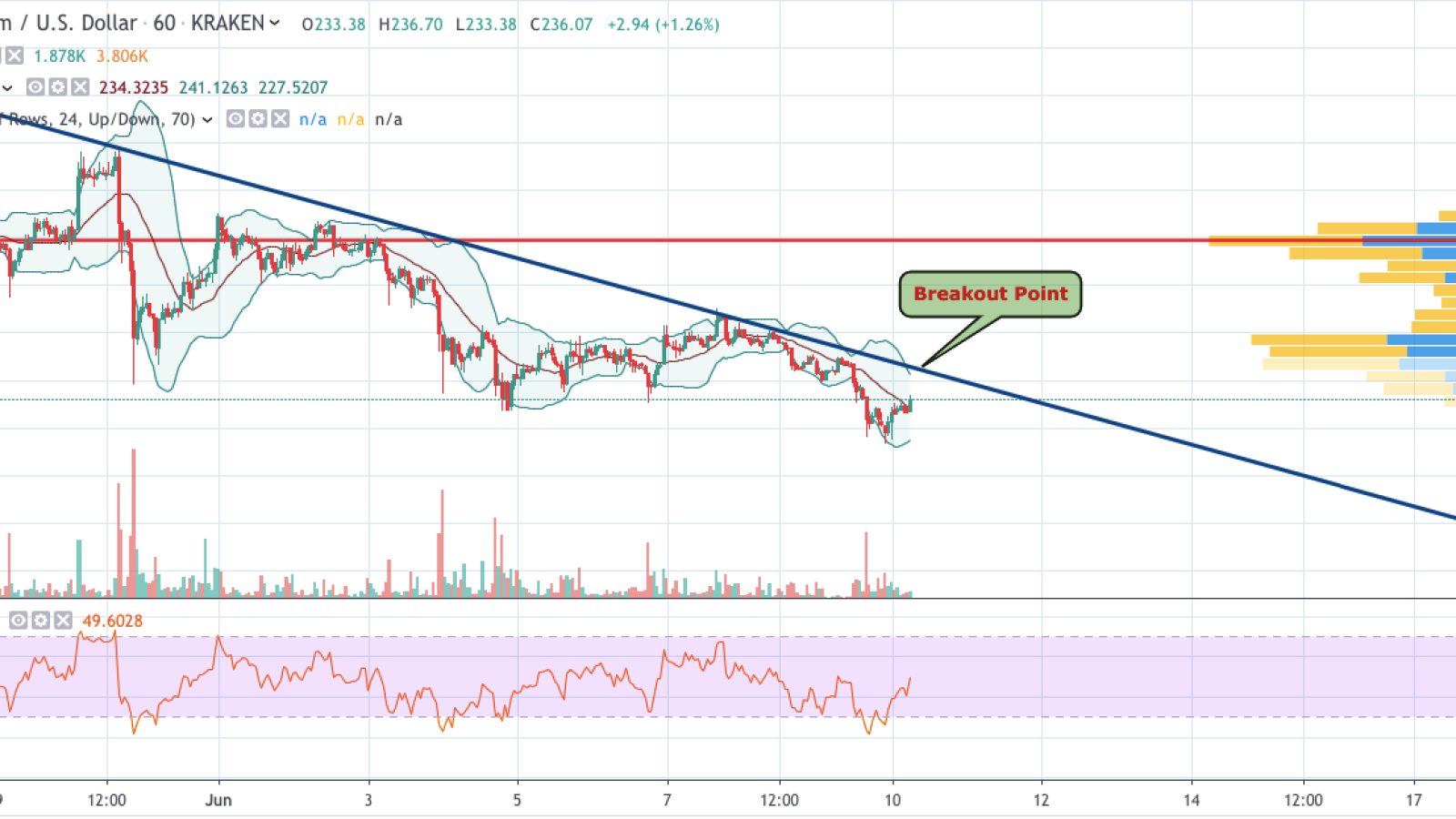 Ethereum did not follow our scenario, and the price plummeted below the $240 mark. As ETH has lost more positions than BTC, its rate might recover faster. On the hourly chart, the line on the RSI indicator is looking up, confirming the increasing influence of bulls. However, sellers still prevail over buyers, and the $243 level is a potential trend change breakout. Such a scenario is relevant as a short-term idea.
The price of ETH is trading at $236.07 at the time of writing.
XRP/USD
Ripple remains the biggest loser out of the top 3 coins; its rate has declined by almost 5% over the last 24 hours. Besides the technical factors, the price drop might have been caused by the hacker attack, when 23.2 mln XRP tokens (about $9.6 mln) were stolen from the GateHub service.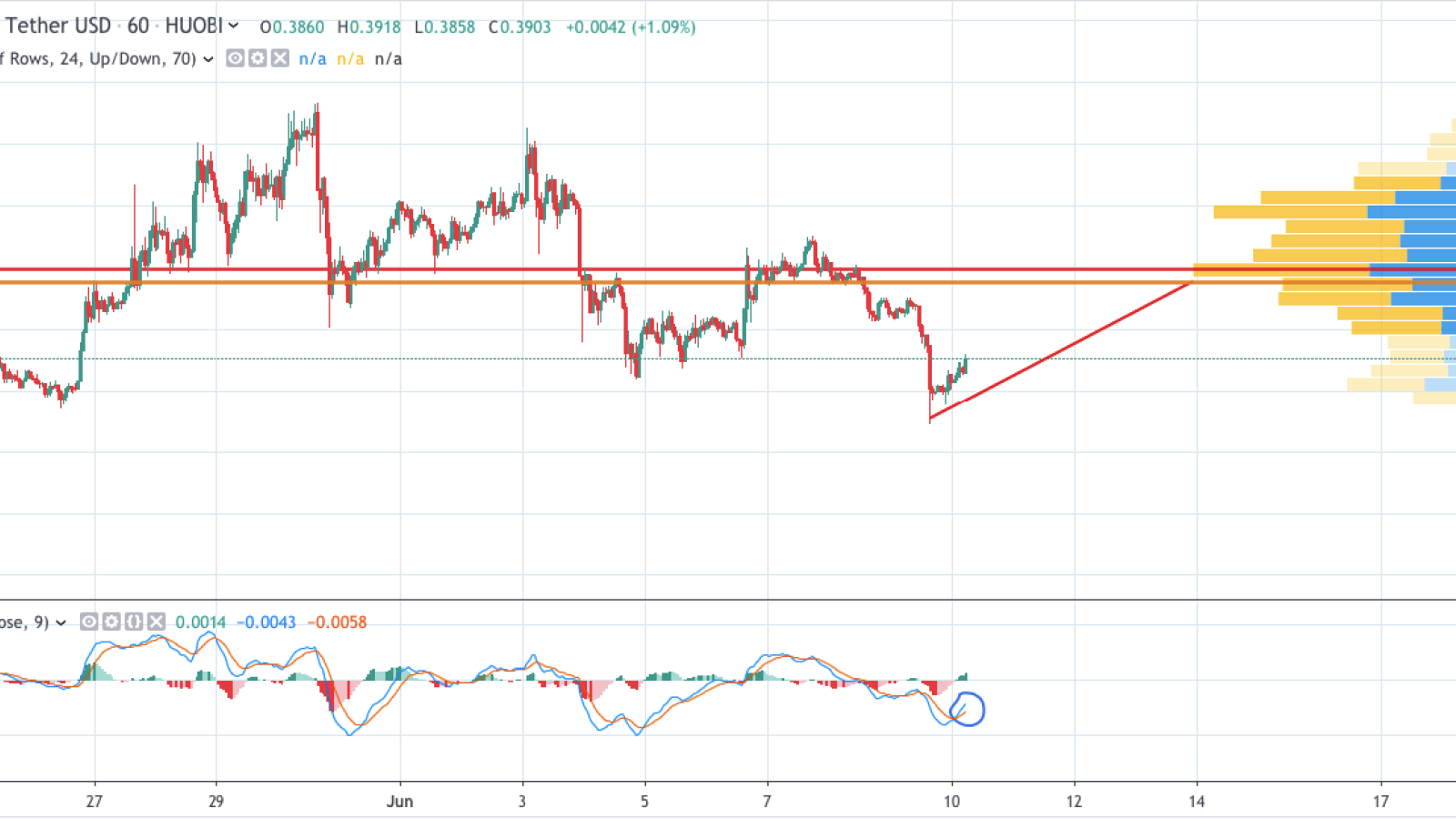 On the hourly chart, Ripple has found the bottom in June; the rate went below $0.38, which is the lowest index in the first month of summer. In the short-term scenario, the price is likely to bounce back to the nearest resistance at $0.4150. Thus, such a statement is backed by the MACD indicator, whose lines have switched upwards.
The price of XRP is trading at $0.3904 at the time of writing.