If some coins are trying to get out from correction as soon as possible, Ripple is falling faster than other top coins, Bitcoin and Ethereum. Its rate has dropped by 5% over the last day.
Even the news background did not help Ripple to withstand the price decline. The vice-president of the largest financial company American Express, which provides payment services in different parts of the world, confirmed the intention to use the Ripple xCurrent solution to increase the efficiency of their work.
What is more, SBI Ripple Asia, a subsidiary of Japanese banking giant SBI, announced that it is currently working on accepting XRP as a form of payment in retail stores.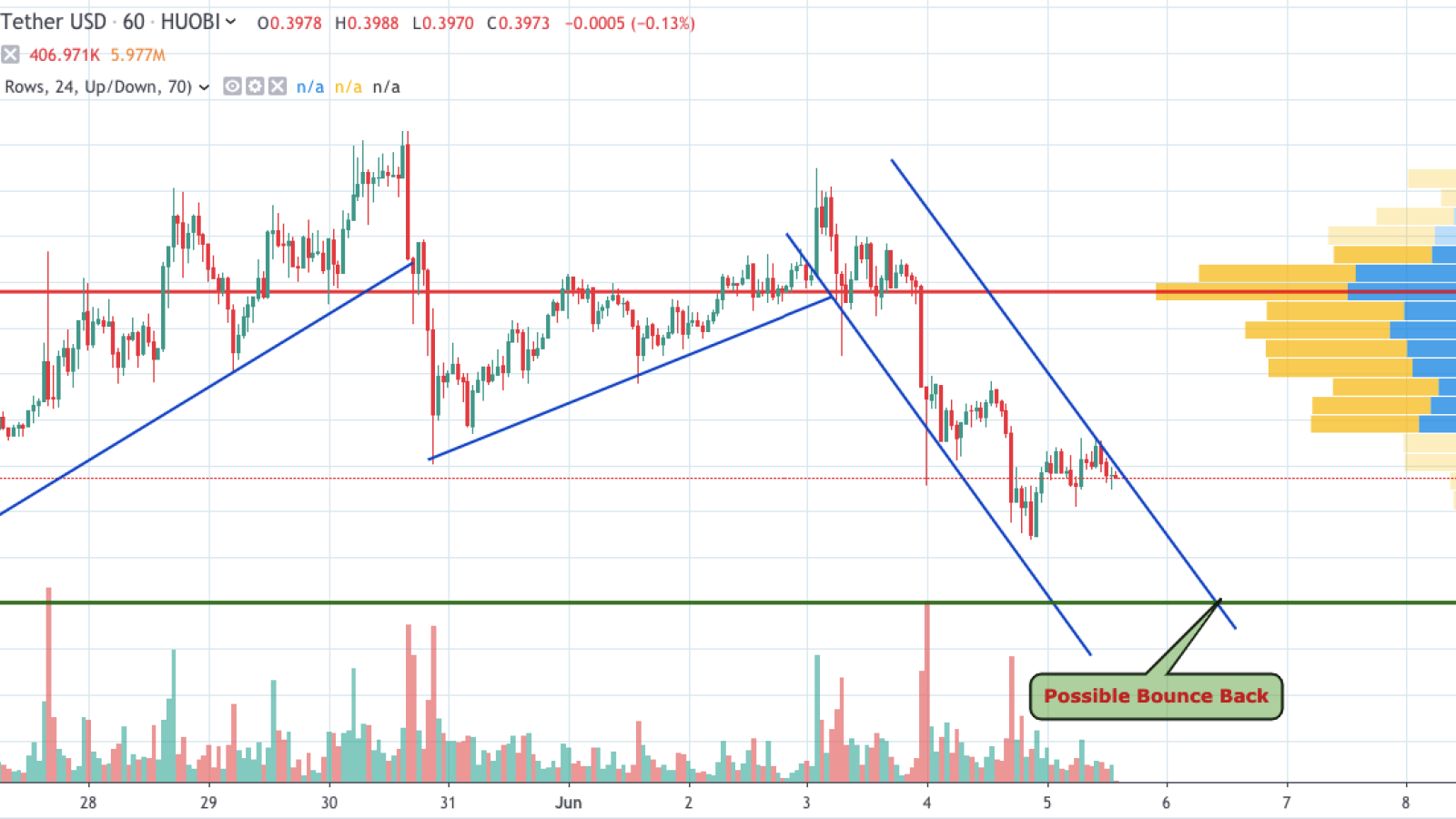 XRP is following our earlier scenario and keeps falling due to the negative sentiments of participants on the entire market.
Probably, a decline to $0.37 is supposed to happen, after which, perhaps, we will see some changes in a positive way.
It is worth noting that there are signs (trading volume drop) of the formation of a descending channel, due to which there is a possibility that the sluggish market conditions may persist for a long time.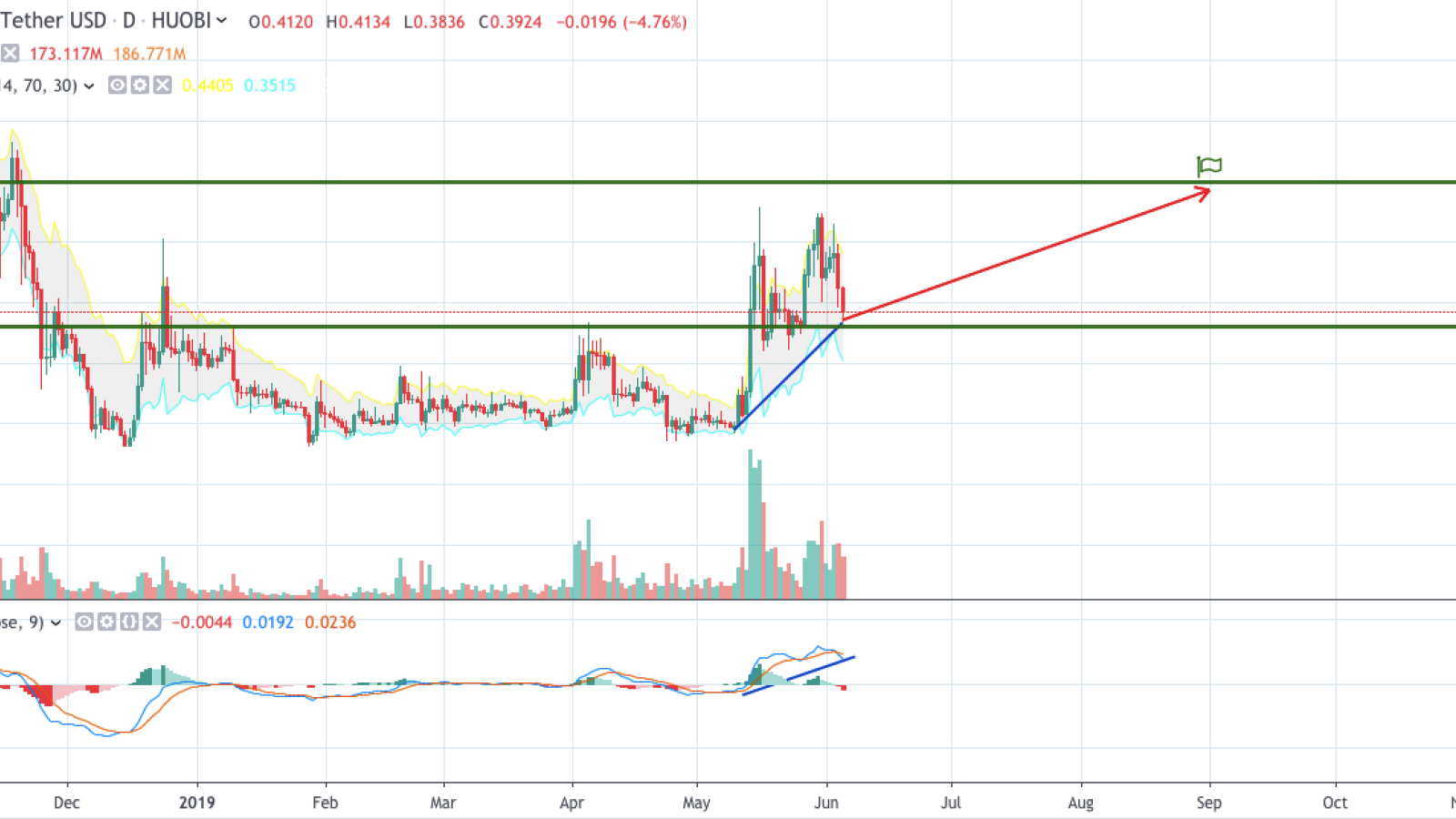 On the daily chart, Ripple is looking more bullish; if the support at $0.38 is not broken, the coin remains dominated by buyers. The MACD indicator backs up such tendencies, locating in the ascending channel. Although the trading volumes have declined over the past days, their amount still prevails over the marks of 2018.
Overall, in the long-term projection, Ripple can achieve $0.50 until the end of summer.
The price of XRP is trading at $0.3981 at the time of writing.