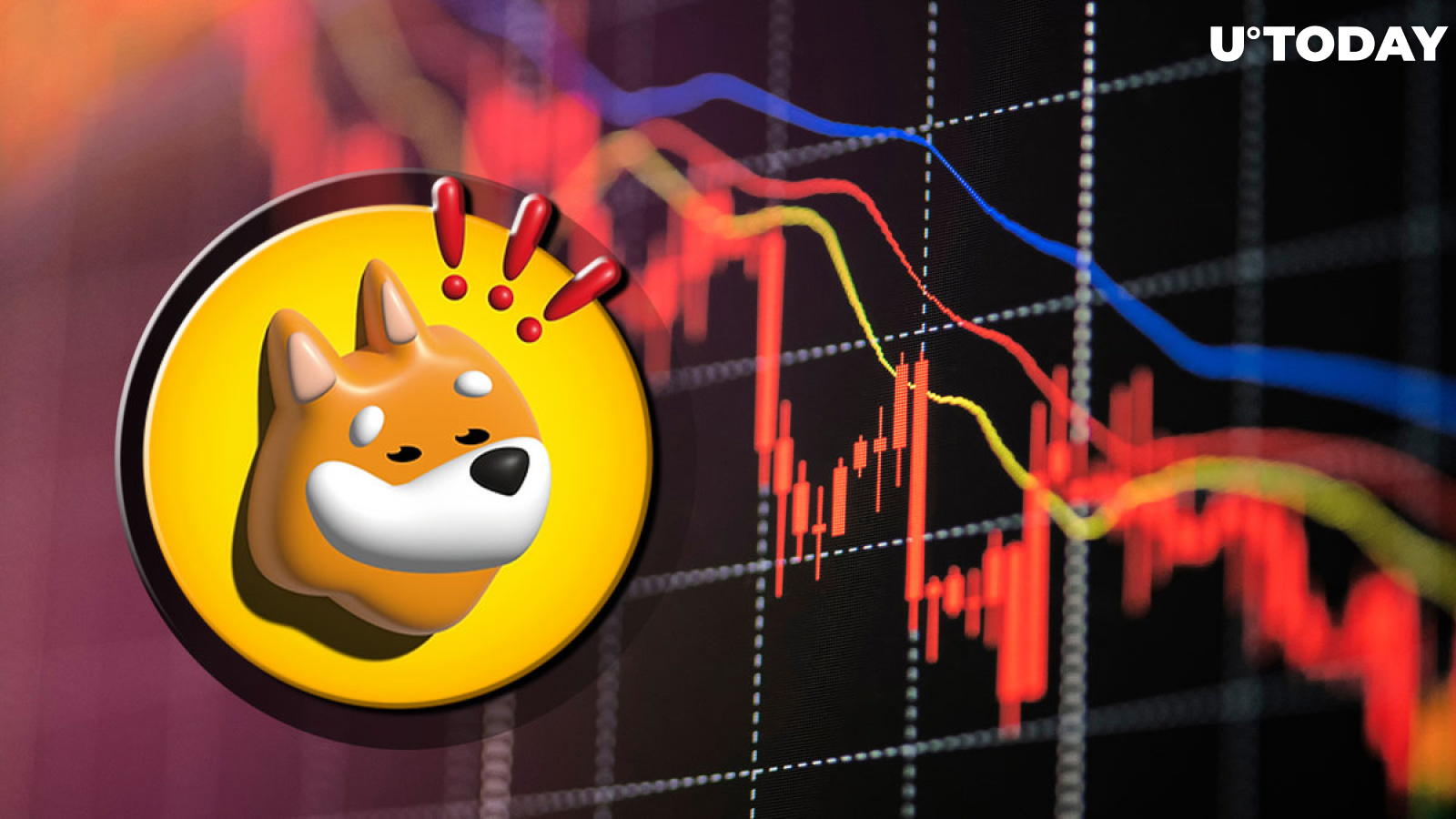 Cover image via stock.adobe.com
Solana-based meme coin sensation Bonk (BONK) has failed to keep up with its massive bullish momentum, with its price down 4.55% to $0.0000008447 over the past 24 hours. According to data from CoinMarketCap, BONK is down by more than 98% from its all-time high (ATH) attained barely a month ago.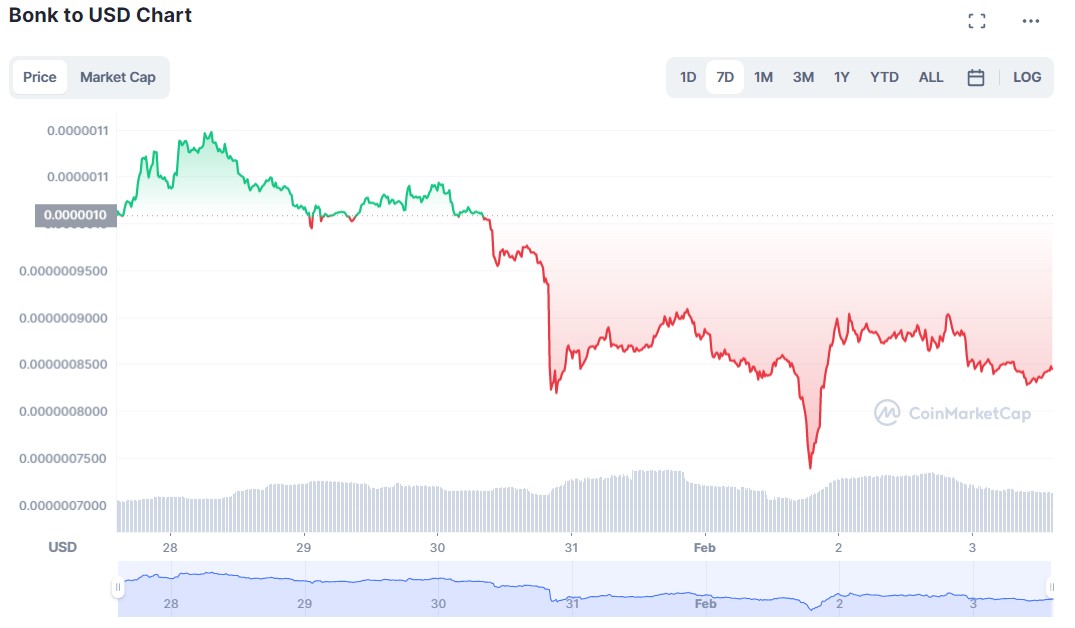 For a coin that shook the broader ecosystem by as much as 600% in a week, the current outlook is considered anathema to its underlying goal, outranking the dominance of Shiba Inu (SHIB).
By comparison, Shiba Inu (SHIB) is having a more sustainable run at this time. From a swift breakout recorded earlier this week to the solidarity in its community, Shiba has continued to win the dominance war between the meme coins.
The emergence of Bonk came with so many assumptions that are yet to materialize. First, the meme coin promises a consistent burn rate that convinced its community of its aggressive deflationary stance. Since January, Bonk has not announced any significant burn rate to show it is adhering to this plan.
The token was also linked to the Solana Phone at the time, with little or no update to back the sentiment initially revealed.
Is BONK a rug pull?
This is one of the major fears in the BONK ecosystem at this time. Despite the fact that the BONK token was considered a landmark meme coin to unite the Solana ecosystem just the way Shiba Inu did for Ethereum, the recent price action has cast doubts on the goal.
A review of the on-chain metrics of BONK lends credence to the assumption that the initial price runs are a function of a few whales driving the run. With a 24-hour transaction volume of just about $6 million, down 33%, it is clear that only small retail holders are conducting transactions, a trend that is unsuitable for the coin's growth.