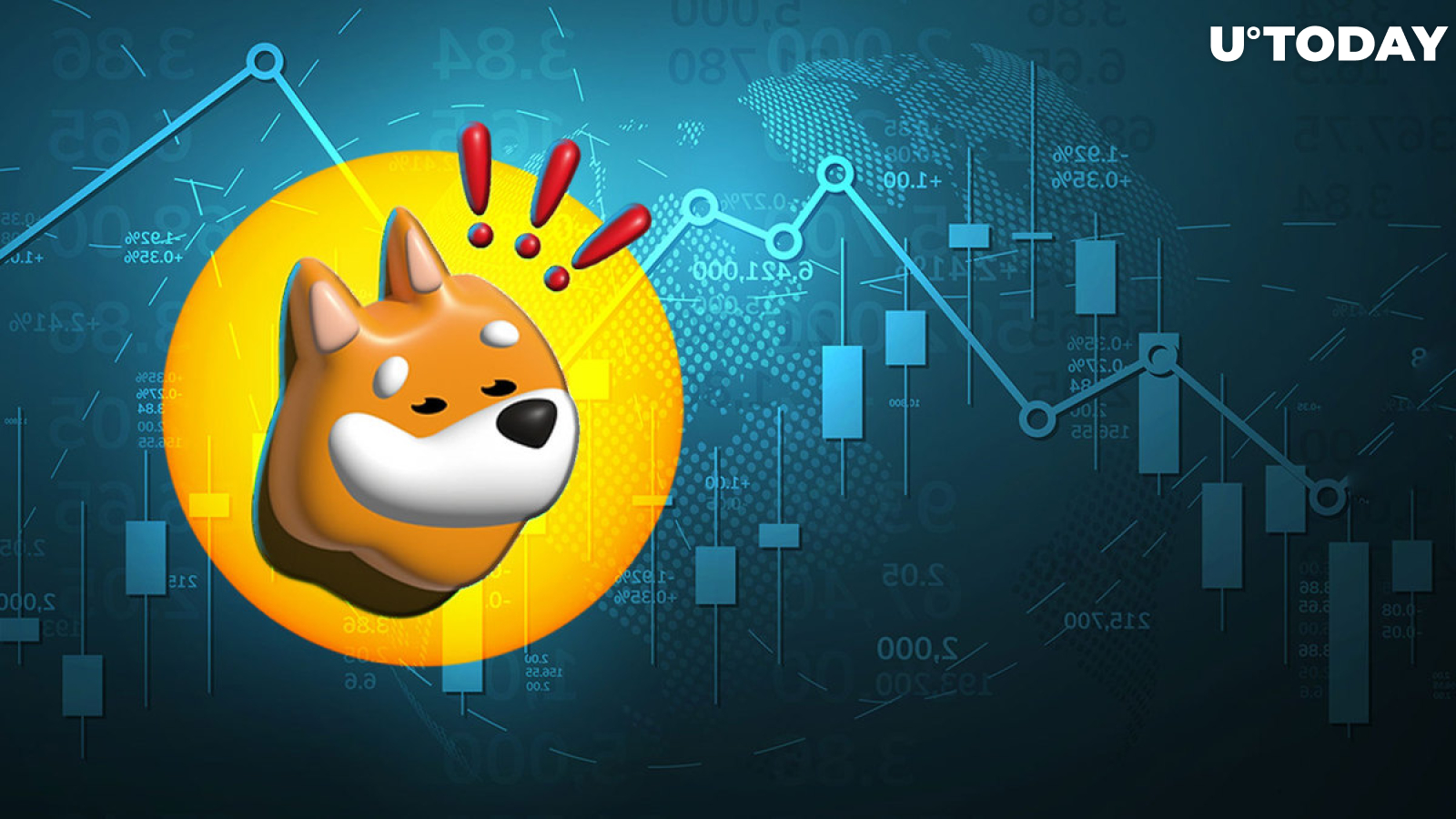 Cover image via stock.adobe.com
The past 24 hours have been remarkable for the digital currency ecosystem as the market is experiencing a comprehensive rally. Despite this growth embodied in a combined crypto market cap surging 3.38% to $884.61 billion, Solana meme coin sensation Bonk (BONK) has recorded a massive price slump against the broader market.
Bonk's price is currently trading at $0.000001017, down by 35.17% over the past 24 hours, which positions it as one of the top losers in the broader crypto ecosystem today. The reasons for its price slump are not far-fetched as it notably outpaced the market since the beginning of the year, atop a retail buy-up that saw it compete outright with existing meme coins Dogecoin (DOGE) and Shiba Inu (SHIB).
With its current price level and negative growth rate, the token has pared off the gains it accrued over the past week, dropping by 70% within that timeframe. However, BONK is still a high flier when we zoom in on its growth over the past two weeks, and it is up by over 1,000% within that timeframe.
Factor that can power BONK's growth
Many of the dominant meme coins in the industry have one thing in common, and that is the fact that they are all listed on the top exchanges, including Binance and Coinbase Global Inc. For BONK to regain its price and print relatively dominant price growth in the foreseeable future, it will have to be listed on at least one of these exchanges, a move that will inject massive liquidity and help it to sustain its trading volume, which once surpassed Ethereum's.
As the first and only dog-based memecoin on the Solana network, BONK has a lot of potential to see brighter days and chart a similar growth course as SHIB and DOGE. However, its move to do so needs to be powered by the industry's biggest exchanges.