Blockchain for Business Summit 2020
Event details
Location:

Event place

Virtual event

Dates:

Tue, 09/01/2020 - Thu, 09/03/2020

Website

https://tmt.knect365.com/blockchain-business-summit/

Price: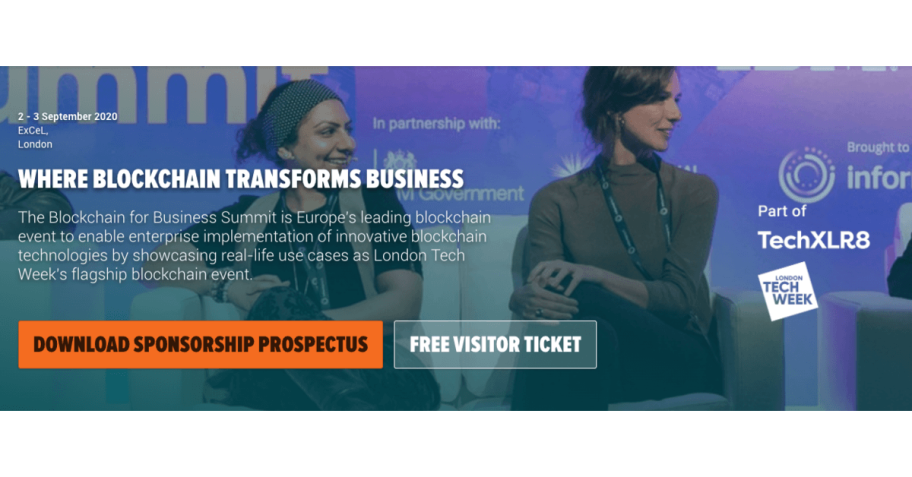 Cover image via U.Today
Blockchain for Business Summit (previously Blockchain 360) takes place as a virtual event on 1 - 3 September 2020 as part of TechXLR8, London Tech Week's flagship event. The summit will leave hype, speculation, and cryptocurrencies behind to focus on real-world use cases from industries and business leaders who are reaping the rewards of blockchain right now.
Attendees also have access to the wider TechXLR8 expo - featuring thousands of enterprise attendees, expert speakers focusing on hot topics including AI and IoT, and the chance to discover and try out tech that is changing the landscape of business.
Advertisement
Top
Crypto
News
in
Your
Mailbox
Top
Crypto
News
in
Your
Mailbox