Blockchain Economy Expo 2020 Dubai
Event details
Location:

Event place

Dubai Exhibition Centre, Dubai, UAE

Dates:

Sun, 11/14/2021 - Mon, 11/15/2021

Website

https://blockchaineconomy.global/

Price: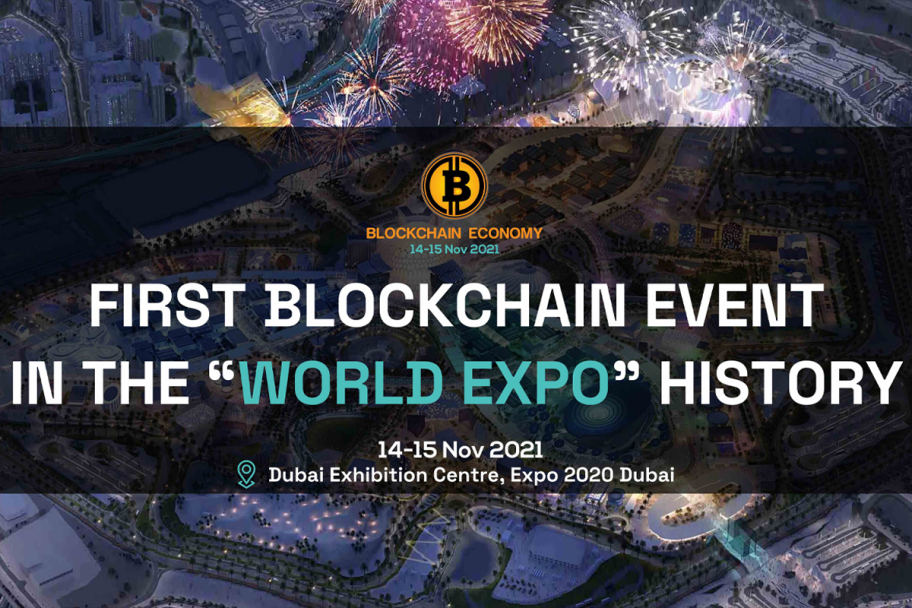 Cover image via U.Today
Blockchain Economy Expo 2020 Dubai will take place as part of the Expo 2020 Dubai (main expo) in Dubai Exhibition Centre on November 14-15, 2021. The WORLD EXPO is being held for 170 years and for the first time, blockchain technology will be introduced to the world at the same level as countries, international organizations and other traditional businesses.
Blockchain Economy Expo 2020 Dubai will be the most global blockchain event ever. They will welcome more than 40,000 Visitors, 300 Exhibitors, 4,000 companies from 150 countries – it will be the first time that crypto community from so many nations and people will join under one roof. It's a once-in-a-lifetime opportunity to come together and redefine the financial and technological world of the future.
Expo 2020 Dubai (main expo) was planned to start on October 2020, however because of Covid-19 pandemic it was delayed till the October of 2021. And finally, we all have an opportunity to attend a world-class blockchain event physically after such a long break.
The Expo 2020 Dubai is the place to display your wares and make strong meaningful connections at the highest level you can envision. It will be the world's largest expo ever hosted. There will also be a live stream of the event, and virtual visitors are expected to reach 150 million people. CNN, the world's leading news network, will cover Expo 2020 Dubai in a unique way across all platforms.
Cryptocurrency started as a silent protest, now it's the right time to introduce it to the whole world. You can experience the overwhelming excitement of participating in firsts!
Be a part of the First Blockchain Event in the World Expo history!
Advertisement
Top
Crypto
News
in
Your
Mailbox
Top
Crypto
News
in
Your
Mailbox