According to Flipside data analyst Eric Stone, Bitcoin remaining in limbo might be a sign of some "dramatic shifts" in the near term.
The top cryptocurrency has been barely changing hands over the last two months with volumes tanking across different exchanges.
Bitcoin is fire
Only about 14 percent of the 18 mln BTC in circulation were changing hands last month, according to Flipside data, which represents a 50 percent decrease compared to October 2018.
Stone told The Wall Street Journal that this type of idling was akin to kindling. By using such a conceptual metaphor, he displays how easily this thing could light up.
"A lot of people are sitting at the moment. But that much bitcoin sitting idle is like kindling, he suggested. It can be the precursor to dramatic shifts."
The lion's share of all mined coins (about 9.1 mln BTC) hasn't been moved in more than six months, which might suggest that the majority of market participants are in for the long haul.
There have never been this many addresses holding $btc in the history of #Bitcoin ? pic.twitter.com/266FOBLkBq

— glassnode (@glassnode) December 6, 2019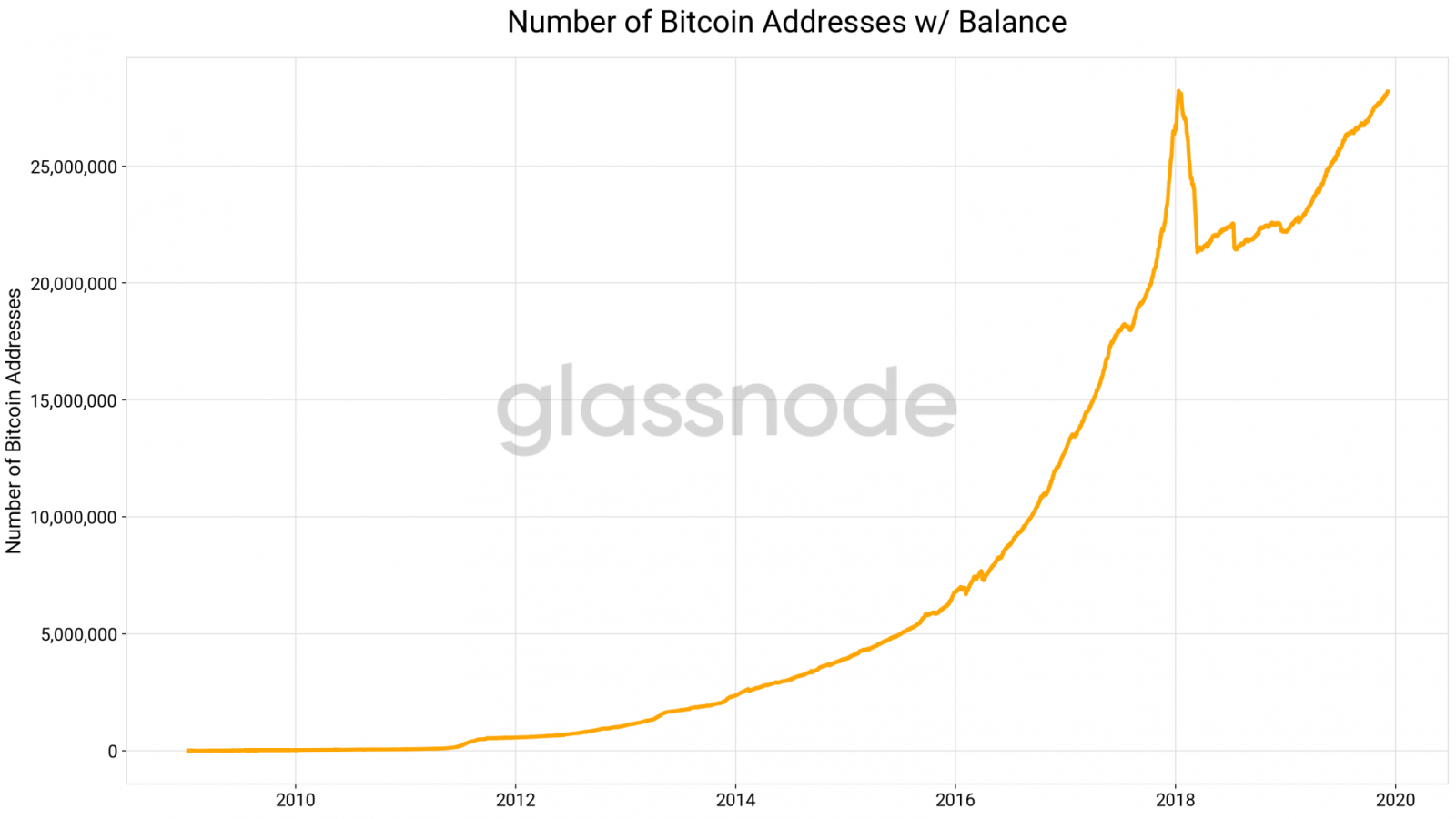 A new catalyst
Stone didn't elaborate on what specific factors could fuel the Bitcoin fire. The WSJ article points out that crypto has failed to find its next big thing since the burst of the massive bubble at the end of December 2017 that sent the price of Bitcoin to nearly $20,000.
Now, there is a hope that institutional investors could save the day with Bakkt recording new trading volume all-time highs like it's nothing. However, while institutions are picking up the slack, there is no interest on the retail side.
That said, venture capitalist Tim Draper could occupy about five percent of the currency market by 2023, which would send the coin's price to $250,000.