Over the weekend, Bitcoin broke through the $7,000 price mark and continued advancing. The rest of the top coins, such as XRP, ETH, BCH, and others, followed suit. The BTC price surge allowed the total crypto market cap to rise by $25 bln, taking the overall figure over $200 bln.
In its recent piece, Forbes looks at the factors that may have brought this weekend's rally.
Whale Alert reports massive fund movements
As per Whale Alert, several Bitcoin whales moved a great amount of BTC over the weekend, thus pushing the market upwards.
The biggest single transaction totalled 47,000 BTC, which is $343 mln, reports the Whale Alert website, which tracks substantial transfers of crypto on blockchain.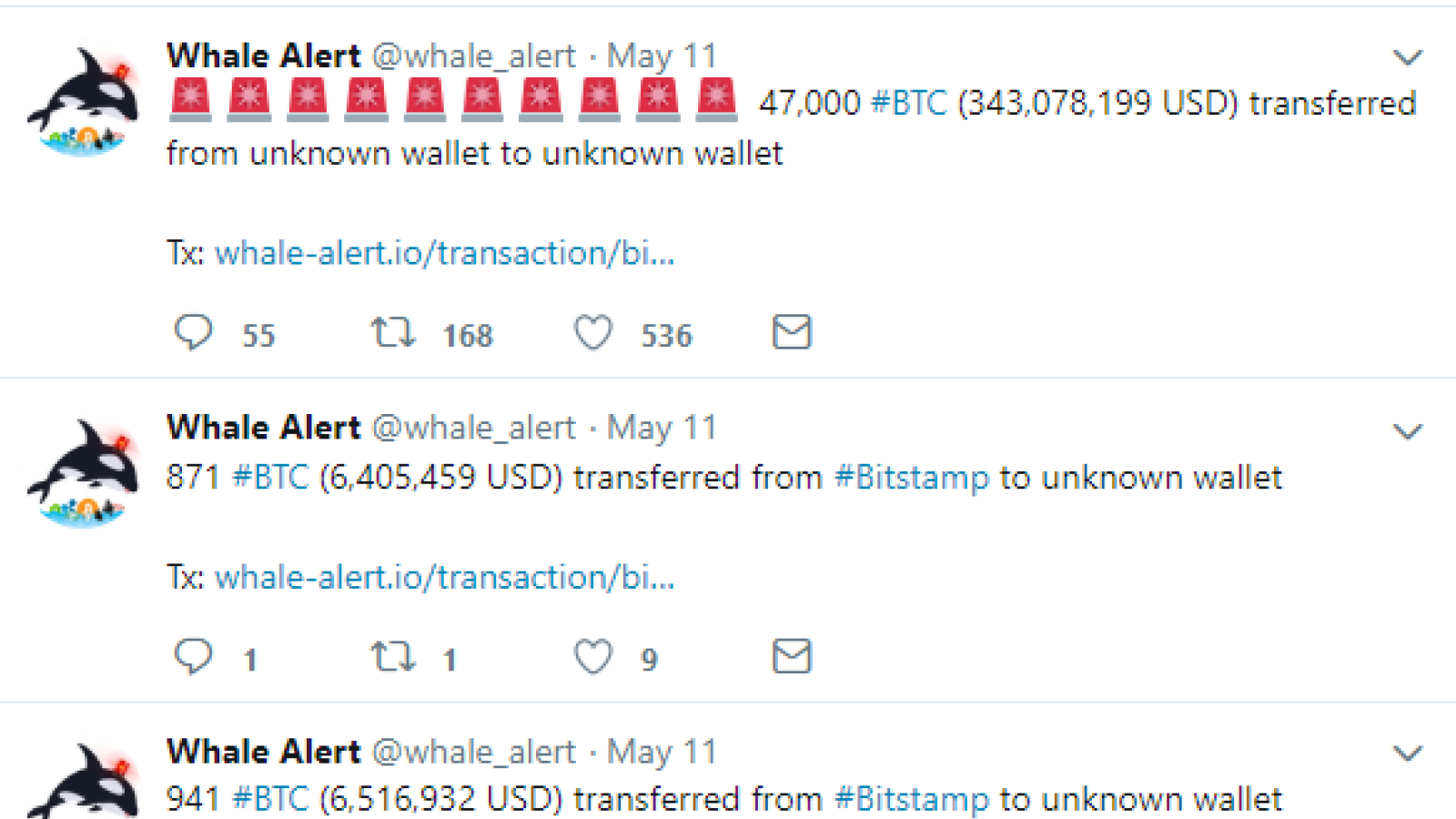 Over the last month, the recently emerged bull run has made Bitcoin surge by nearly 40 percent.
Whales pushing the market higher
Forbes reports, that when BTC got over the $7,000 level this weekend, BTC whales moved around 100,000 Bitcoin. This amount is worth $670 mln. Most of those holders moved their crypto out of big exchanges. Just a few of these massive transfers took BTC from wallets to a trading platform.
Large crypto transactions are able to raise the market, writes Forbes, even if those trades are just movements between addresses.
Seems like whales keep betting on Bitcoin too, which has increased almost double since the start of the year, thus raising the market sentiment overall.
Major investment bank forecasts BTC to hit 2017 ATH
Forbes writes that last week, the analytical team from investment bank Canaccord Genuity forecasts that Bitcoin would surge over the next 2 years to reach the maximums it saw in 2017. This is due to the BTC halving that will take place in 2020.
When this happens, the amount of BTC given to miners as a reward will drop 50 percent.