The first Tesla draw run by Justin Sun on Twitter took place in mid-March. Back then, there was a scandal in which the winner never received his electric car since Sun decided to relaunch the lottery to show more transparency. The winner was a Twitter user named @uzgaroth.
Now, there is another 'Tesla winner'.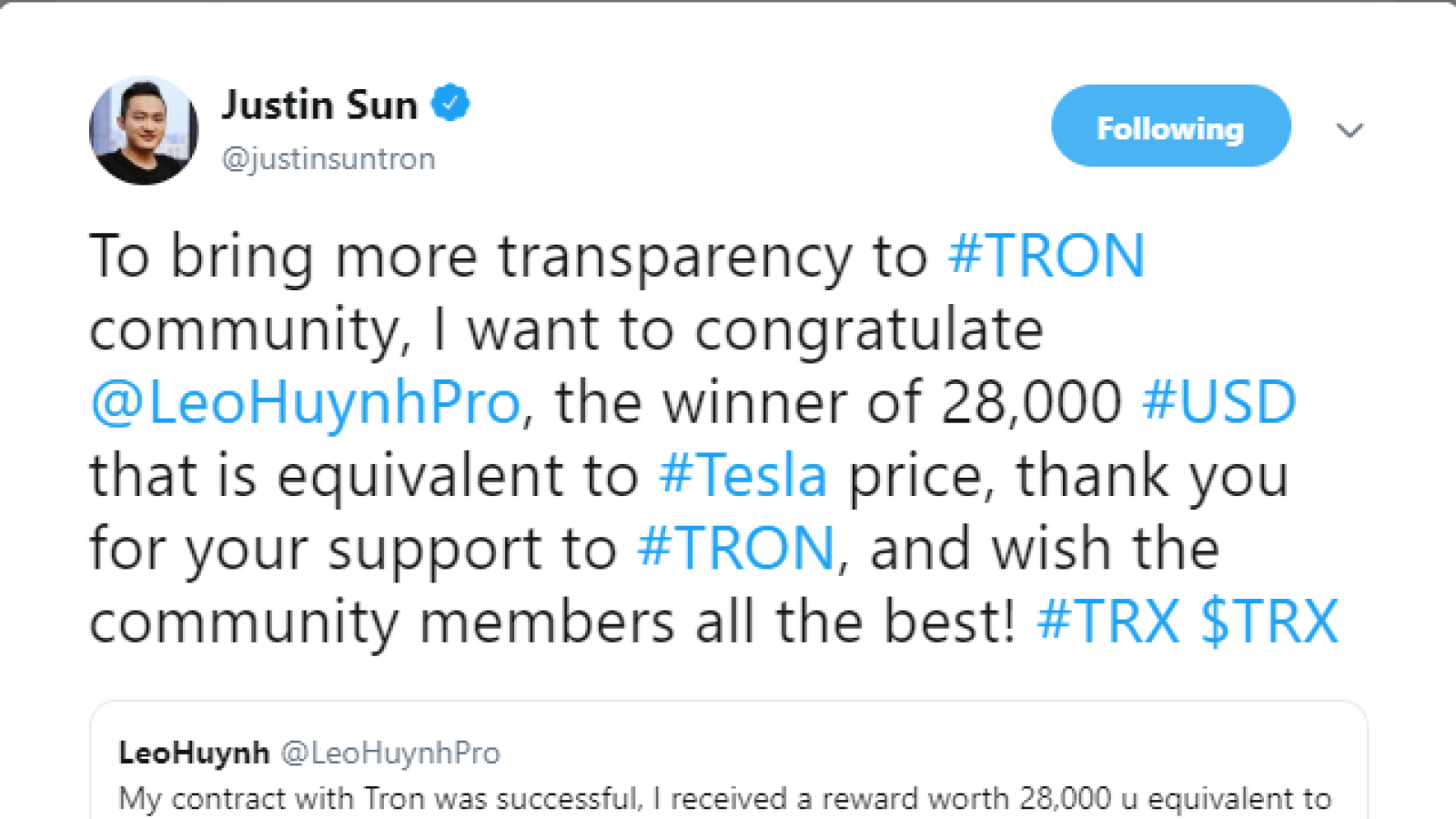 Cash instead of Tesla
The first Tesla draw was set up by Sun and Tron to celebrate the success of BitTorrent. Back then, @uzgaroth got a fully-paid return ticket to the niTROn 2020 event instead of the Tesla promised initially. Sun explained the failure was due to technical issues.
Now, Justin Sun has presented one more winner to the community, named Lee Huynh. Despite the promise, Huynh never got his Tesla either. Instead he was given a 'Tesla cash equivalent' totalling $28,000.
In the comment thread, people started pointing out that the prize given is not a Tesla as promised and that the Tesla Model 3 price actually starts at $36,000, making the 'cash equivalent' $8,000 short.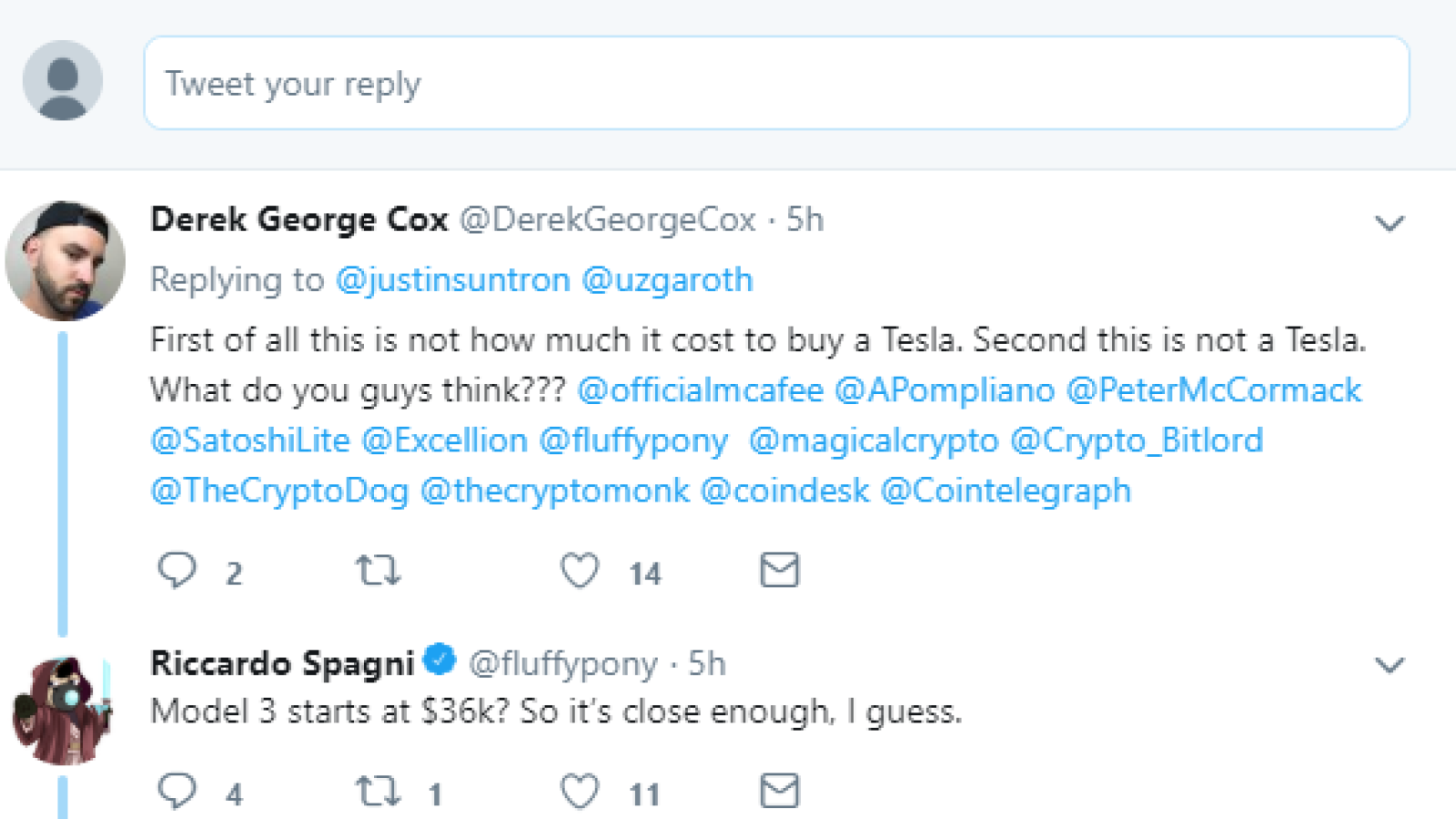 How many times does a man have to win, before you call him a Tesla owner?
The previous winner, @uzgaroth, has had to remind Justin Sun of himself and his victory in the March Tesla draw.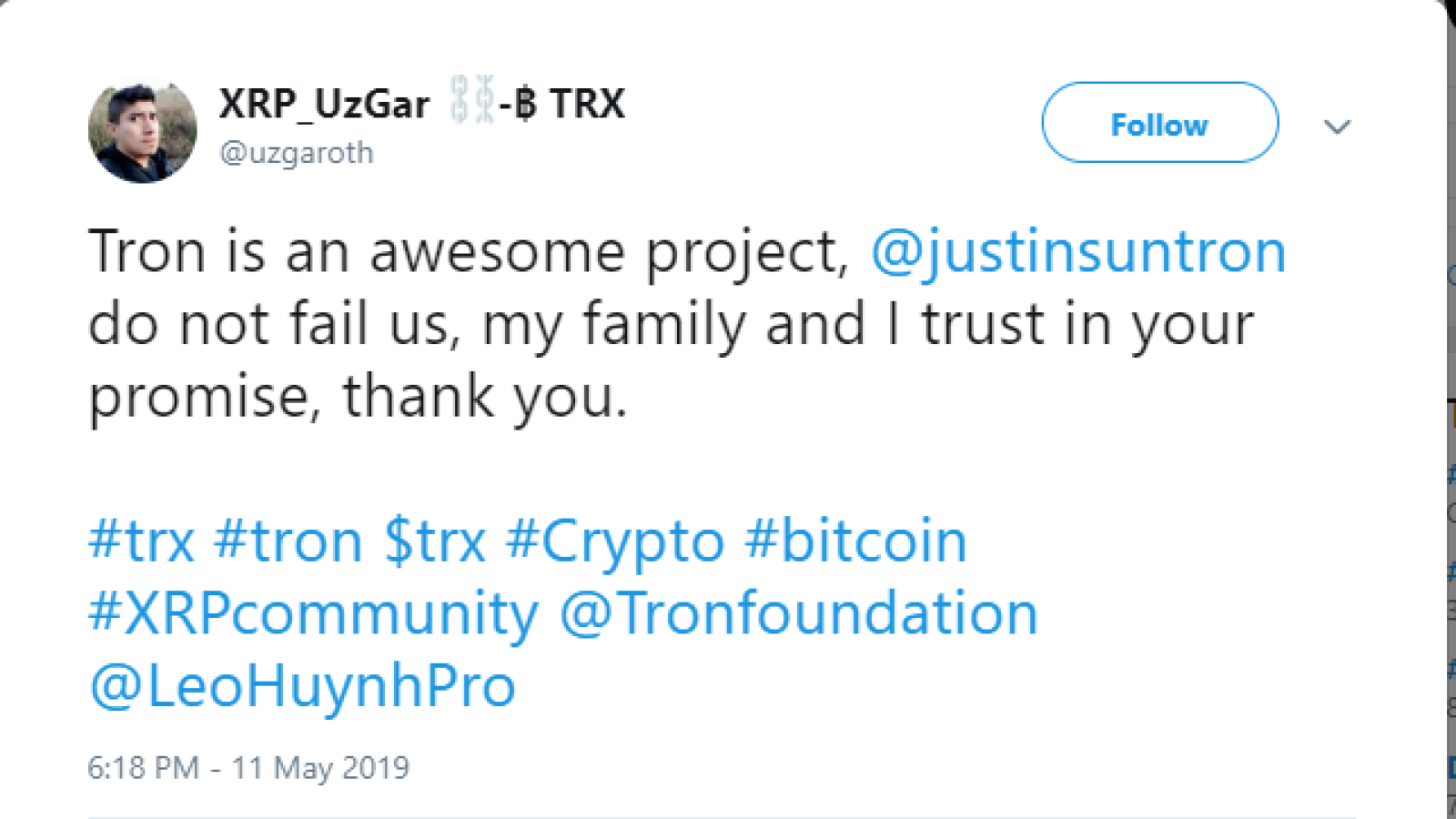 As per Sun's tweet, he also received a 'cash equivalent' of a Tesla car.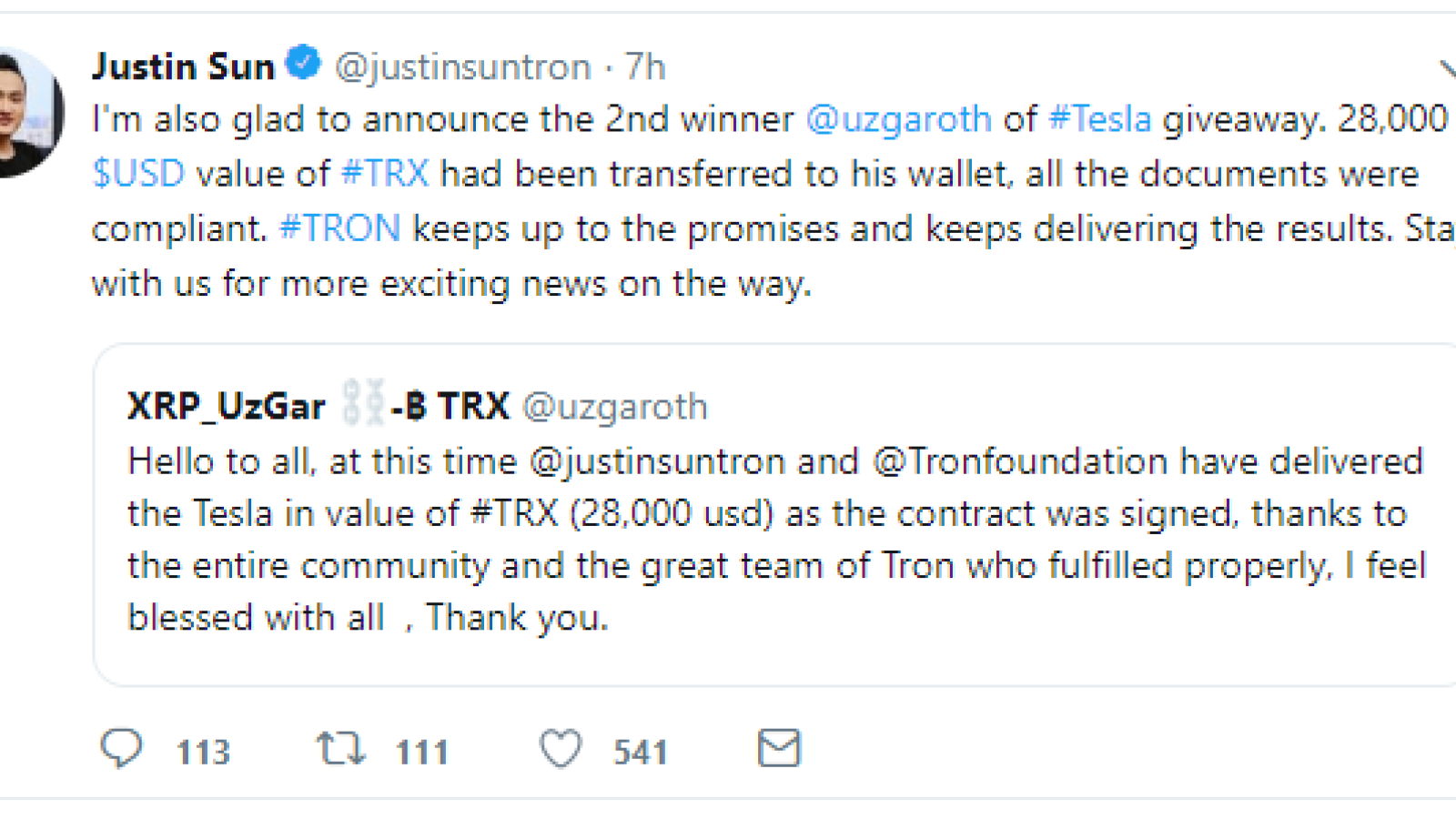 Lee Huynh, apparently, did not even intend to buy Tesla (being nearly $10,000 short) and tweeted that he converted his prize into TRX.

My contract with Tron was successful, I received a reward worth 28,000 u equivalent to 1 Tesla. and converted by TRX. Thank so much ! Tron and Justin. I Love all. Nice day , so happy . @justinsuntron @Tronfoundation @uzgaroth

— LeoHuynh (@LeoHuynhPro) May 13, 2019