A week has started positively for Bitcoin, in the morning its rate reached the $5,300 mark.
After a week of sharp growth, the Bitcoin price is in the overbought zone, so a small pullback is about to happen soon. It is worth mentioning that the fall in quotes did not reach 50% of the previous growth, so one can count on the continuation of the uptrend. At the same time, the traditional analysis is not always suitable to the cryptocurrency market, since relatively low volumes allow major players to manipulate prices.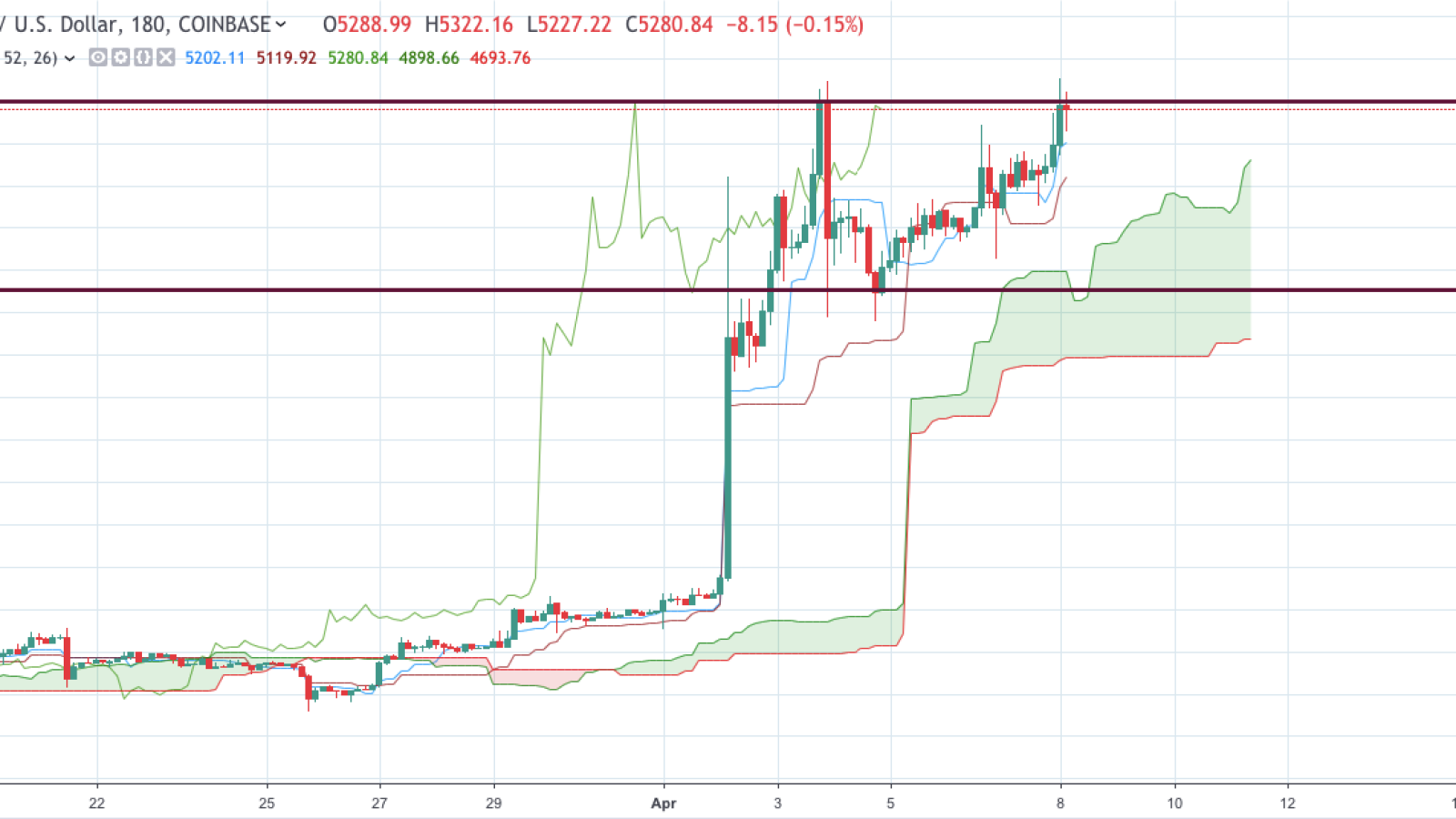 Bitcoin's position suggests the probability of forming a horizontal corridor. But the moment of time is too enticing not to make another attempt to go up. Most likely, during the following week Bitcoin will be trading between the levels of $5,300 - $5,500.
One of the reasons for the sharp rise in the cryptocurrency in recent days can be several large transactions with Bitcoin, conducted on the most popular trading platforms almost at once. In turn, altcoins have traditionally followed the main crypto.
An alternative version explains the rise in the cryptocurrency rate by the growth of active Bitcoin wallets a few weeks before the rally. Thus, in this case, we are talking about a surge in the activity of a large number of cryptocurrency holders, as this has affected rates.
The price of Bitcoin is trading at $5,288.82 at the time of the writing.