As per Bloomberg, average Bitcoin holders were showing high activity for two weeks before Bitcoin price sprang, taking other crypto assets along to the sea of green.
Crypto wallet became active two weeks before BTC spiked
The Boston-based analytical firm Flipside Crypto reported to Bloomberg that since March 15, a great number of average Bitcoin holders started using their wallets actively.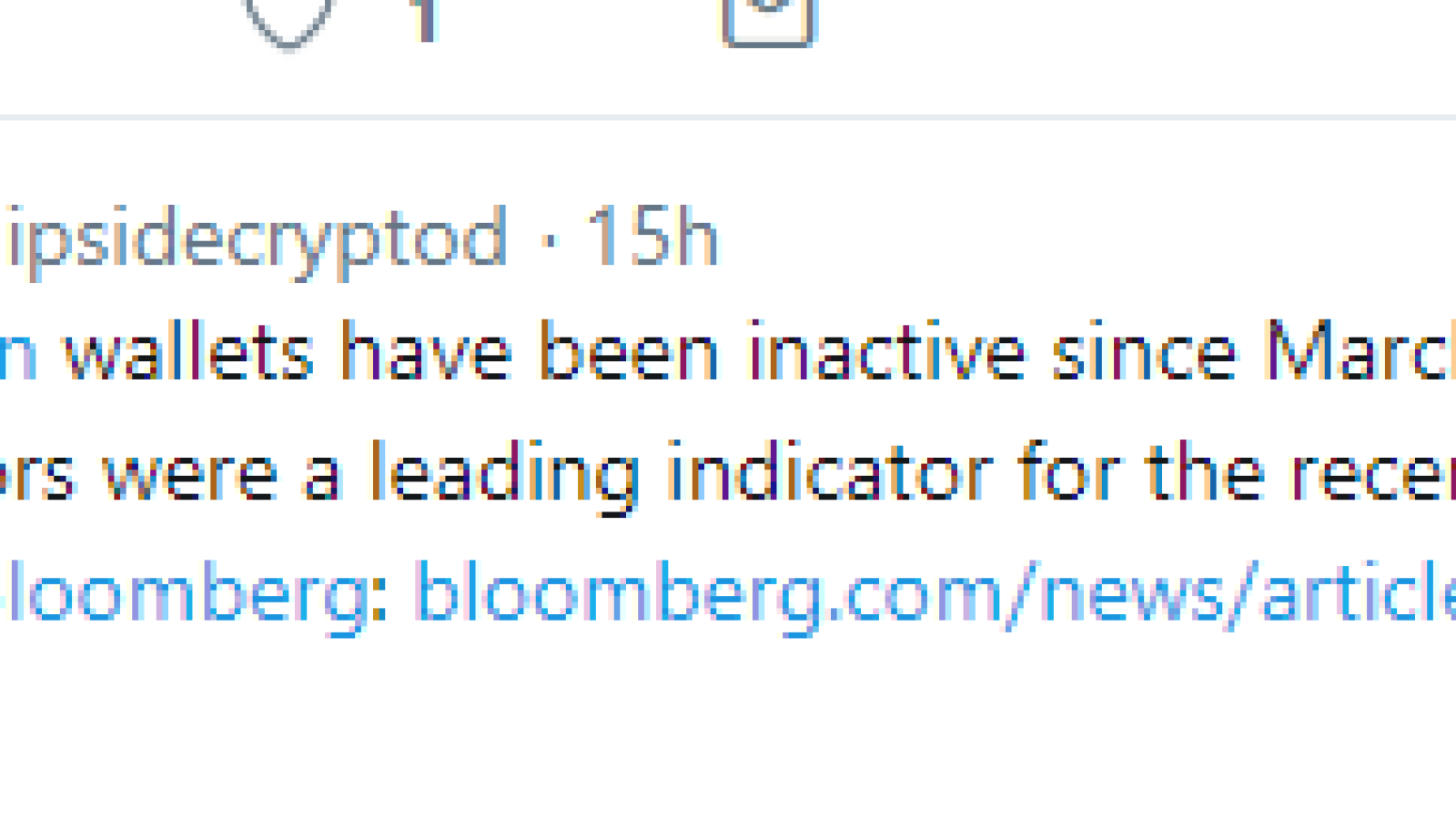 As a rule, the company found out, 40 or 50 percent of all BTC reside calmly in storage vaults for around half-a-year, given that people 'hodl' their Bitcoins. But since the aforementioned date, this number has totalled only 10 percent.
Eric Stone, a co-founder of Flipside Crypto, believes that the sentiment in the digital asset market is improving, since a bigger number of people are thinking of investing in Bitcoin and other virtual assets.
"There are more people warming up to the idea of buying Bitcoin."
One more possible reason for the BTC surge
Stone also mentioned that usually, price action begins due to whales starting to conduct operations in the market, whether it is selling or buying. One of the possible explanations of the rising BTC quotes reported by U.Today was an assumed purchase of $100-mln worth of BTC by a private investor.
This was, as per Stone, what made BTC spike in the fall last year – crypto whales. But this time, the process may have been accelerated by the market waking up.
The CEO of Flipside Crypto, Dave Balter, reckons that the activity of regular users now is much more important than that of whales last year.
"We see this move much more valid than a few whale moves in October. This probably signifies a change in perception or confidence in this asset class."