The Bitcoin and the market rally in general is just a warm-up for the bigger move in the future, suggests analysis shared by the official CryptoQuant account. According to the analytical service, the first cryptocurrency is just warming up.
The chart shared on the official Twitter account clearly shows that Bitcoin is just entering a prolonged uptrend in a fashion similar to the rally beginning in 2021. The analysis is mostly based on the rise of the trading volume and movement of supply on the network.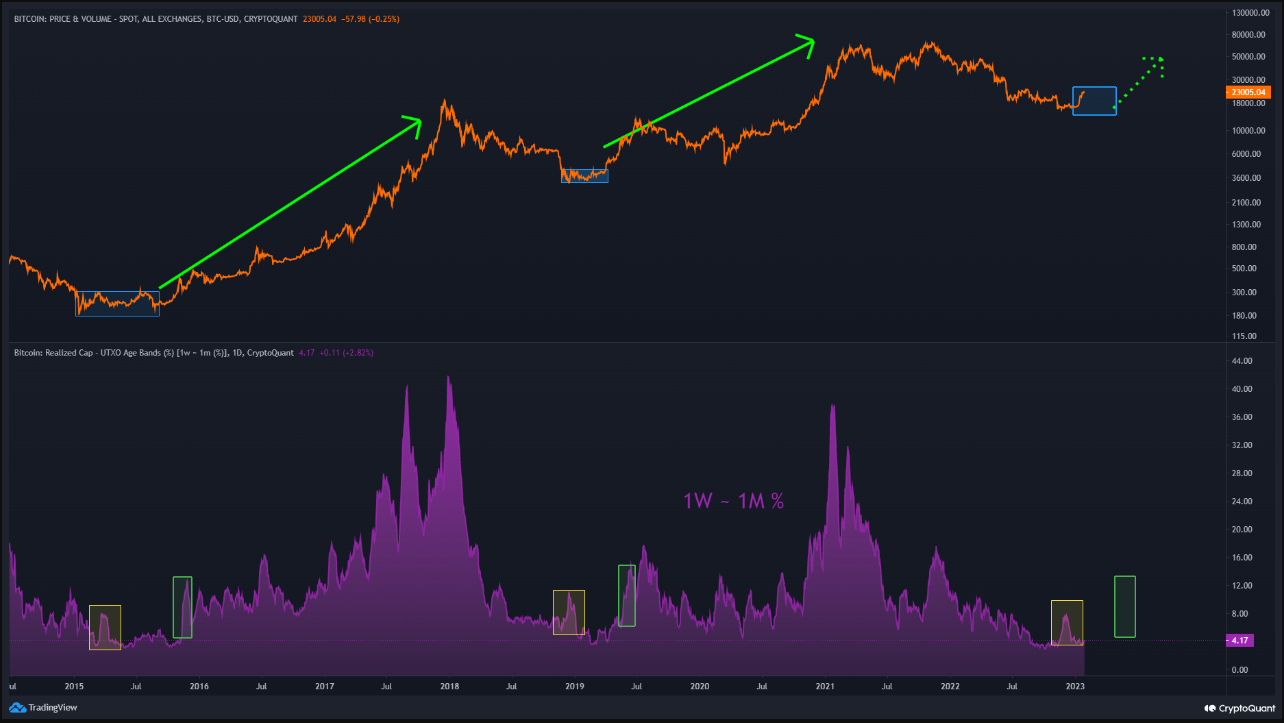 After moving in a prolonged downtrend and reaching the bottom, we can see a rise in activity of the one-week to one-month supply that triggers the beginning of sideways movement.
According to on-chain indicators, the market is repeating itself as the behavior of the first cryptocurrency replicates tendencies we saw back in 2021 and 2017. The supply at the bottom has started moving, and Bitcoin has reversed after a prolonged downtrend.
However, we are unlikely to see an explosive uptrend right away, as there are not enough funding and leveraged positions on the market to cause an extremely volatile move. But at the same time, a reversal now could become the foundation for growth in the next year.
The bottom's confirmation is yet to appear on the market as Bitcoin might retrace at any moment because of poor macroeconomic factors, including an elevated interest rate and the possibility of a further rate hike that would push investors even further from the market.
At press time, the first cryptocurrency is changing hands at $23,523 while losing 2.7% from its value in the last eight hours.