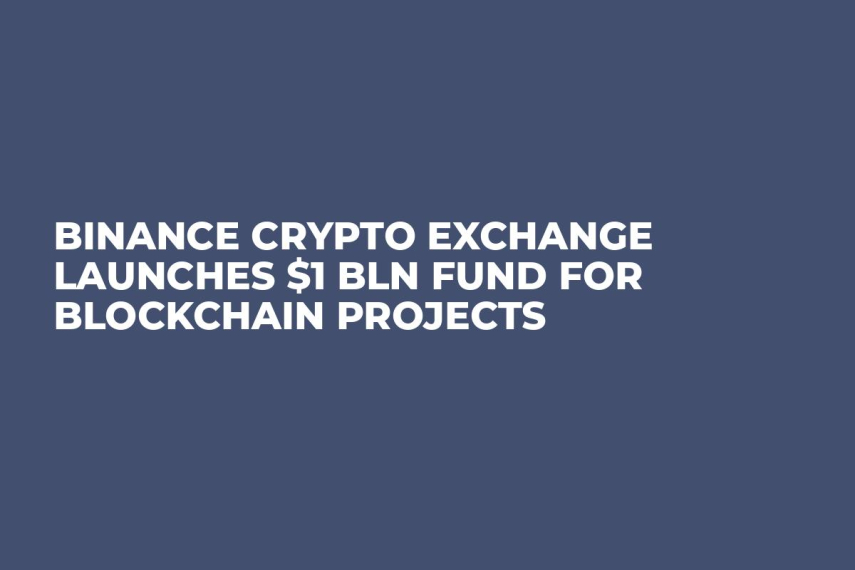 Cover image via U.Today
Binance, one of the world's largest cryptocurrency exchanges, announced plans to launch a $1 bln venture capital fund for Blockchain projects June 1, according to reports from Hong Kong-based media.
The fund will be administered through the exchange's incubator Binance Labs using the BNB token, which has a $1.6 bln market capitalization.
Ella Zhang, head of Binance Labs, revealed that the fund will make direct investments in startups and Blockchain funds, in an online conference call.

Binance Lab will identify 20 qualified fund partners who have assets under management of more than $100 mln and are long-term investors in cryptocurrencies or Blockchain, Zhang said.
The move further solidifies growing interest in the technology after Chinese President Xi Jinping acknowledged the potential of Blockchain earlier this week in a speech.
President Xi Jinping said:
"Ever since the start of the 21st century, a new generation of industrial revolution is substantially reshaping the global economic structure ... with artificial intelligence, internet of things and Blockchain constantly making application breakthroughs."
Xi added that Blockchain is a critical aspect of a technology revolution that China should be part of to thrive in the global economy.
The fund's first project is a Blockchain-based riding app created by Weixing Chen, the founder of ride-hailing service Kuaidi Dache, which later merged with Didi Chuxing.

Binance Lab, which focuses on projects in public chain, decentralized exchanges, derivatives investment and token trading platforms has already invested in four Blockchain projects including a $30 mln funding round for privacy-focused altcoin MobileCoin.