In a recent legal battle that shook the cryptocurrency world, a U.S. judge ruled that Ripple's sales of XRP do not constitute an offer of investment contracts. This unexpected development has spurred discussions as to whether other top cryptos, such as Ethereum (ETH), Cardano (ADA) and Polygon (MATIC), could also be considered securities.
The ruling by the U.S. District Court Judge was a significant milestone in the ongoing legal tussle between Ripple Labs and the U.S. Securities and Exchange Commission (SEC). The judge stated that while institutional sales of XRP by Ripple were deemed securities, the crypto token sold to the public may not be classified as such. This critical distinction left the door open for Ripple's XRP, and by extension, potentially other cryptocurrencies, to evade the label of being a security.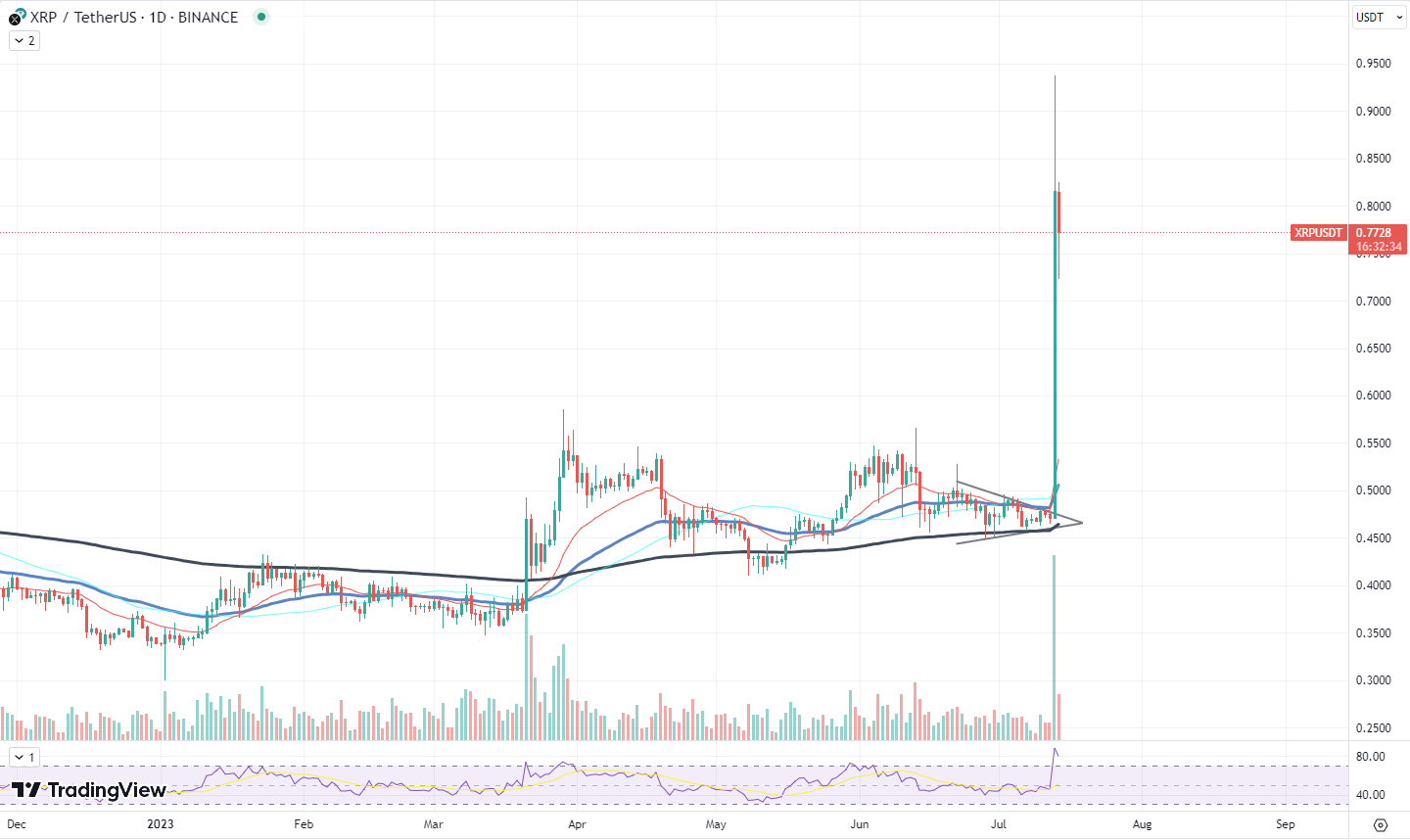 Following the ruling, a prominent cryptocurrency analyst suggested that if XRP is not a security, neither are ETH, ADA, MATIC and others. The analyst's assertion is not a legal opinion but rather an intuitive deduction based on the recent ruling. If XRP, which has been under the SEC's scrutiny for a while, can be considered a nonsecurity for public sales, it is plausible that other cryptocurrencies with similar or less centralized structures could be deemed the same.
Cryptocurrencies such as Ethereum, Cardano and Polygon operate on decentralized networks, significantly distinguishing them from traditional securities. The distributed nature of these platforms suggests that their native tokens are more akin to commodities or currencies than securities.
However, it is crucial to remember that these statements are speculations at this stage. The categorization of cryptocurrencies as securities or nonsecurities will ultimately be determined by regulatory authorities and the legal framework applied.