New waves of investors are increasingly turning to Yachtify (YCHT) for safety and stability. Yachtify's (YCHT) innovative approach to fractional yacht investment offers a unique opportunity for anyone to diversify their portfolios while participating in a growing community of yacht enthusiasts.
Yachtify (YCHT) pre-sale attracts investors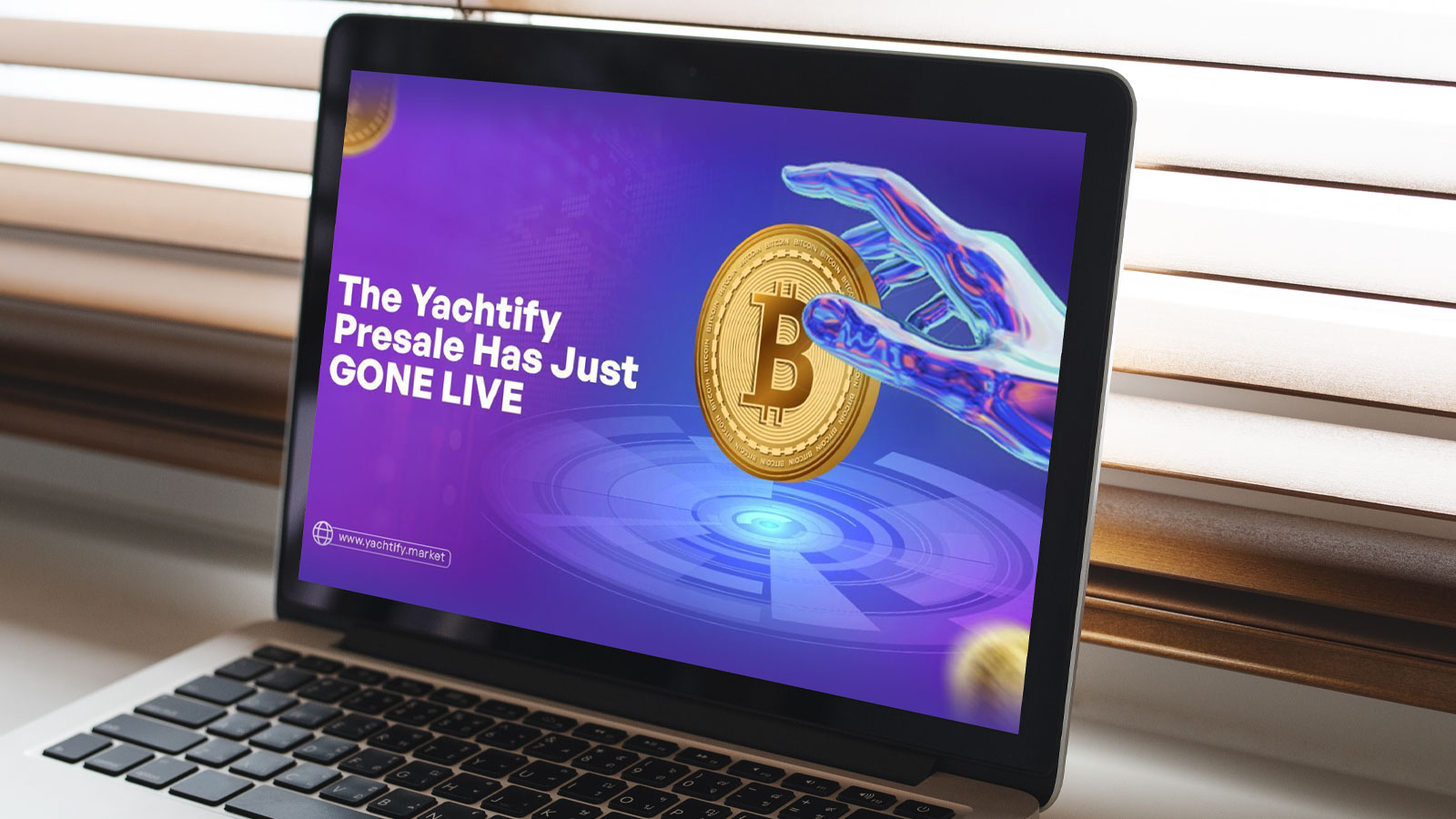 As the cryptocurrency market experiences volatility and uncertainty, investors are flocking to Yachtify (YCHT) for safety and stability. Yachtify (YCHT) offers a unique investment opportunity, providing fractional ownership of luxury yachts while leveraging blockchain technology to ensure transparency and security. With its innovative approach to yacht investment, Yachtify is quickly gaining traction as a reliable and lucrative option for investors.
During the presale stage, Yachtify (YCHT) tokens are available at an attractive price of just $0.12 per token, providing an excellent entry point for those looking to invest in this promising project. Additionally, there is a 30% bonus on all token purchases during the presale, further increasing the potential returns on their investment.
With its innovative business model, attractive token pricing and a strong focus on safety and security, Yachtify (YCHT) is quickly becoming a top choice for investors seeking refuge from market volatility. As more people discover the benefits of fractional yacht ownership and the advantages of Yachtify's blockchain-based platform, the potential for growth and long-term success is substantial.
Supporters of Yachtify (YCHT) can take part in pre-sale and buy tokens here.
Shiba Inu (SHIB) community remains confident in meme coin
Shiba Inu (SHIB) is currently experiencing a precarious situation as it has plunged below the crucial support level of $0.000009, now trading within the $0.000008 price range. This decline in value poses a significant threat to the token as it could discourage potential investors, worsening an already unfavorable market climate. In the past months, Shiba Inu (SHIB) had a lackluster market performance, losing roughly 26% of its value. Shiba Inu (SHIB) failure to sustain its support level raises concerns for investors, who might now be questioning the long-term potential of their holdings.
The falling price of Shiba Inu (SHIB) may trigger a negative feedback loop, with investors opting to sell their positions to minimize potential losses. This action could further depress the price, making it increasingly difficult for SHIB to recover its previous market standing. The market dynamics of SHIB underscore the inherent risks associated with investing in meme coins.
Cardano (ADA) might be approaching maximum capacity
Cardano (ADA), a decentralized blockchain network, is nearing its maximum capacity, prompting discussions in the crypto community about its scalability prospects. Cardano (ADA) developer Sebastien Guillemot recently took to Twitter to address these concerns and propose potential solutions. He highlighted that Cardano (ADA) has already achieved a considerable portion of its 2021 scalability goals, with more enhancements in the pipeline.
Guillemot suggested several approaches to further expand the Cardano (ADA) network, such as enlarging block sizes and urging more decentralized applications (dApps) to transition to the Plutus V2 smart contract platform introducing tiered fees to establish a proper on-chain market. He also touched upon the utilization of sidechains, Layer 2 (L2) solutions and a data availability (DA) layer to alleviate traffic on Cardano's Layer 1 (L1) network.
Join Presale: https://buy.yachtify.market
Website: https://yachtify.market
Telegram: https://t.me/yachtify
Twitter: https://twitter.com/yachtify_market