A staggering $710 million in transaction volume has been recorded, coinciding with a volatility spike that is pushing holders to their limits. But what is the story behind these numbers?
First off, the price of XRP is currently hovering around $0.478, a significant drop from the psychological resistance level of $0.5. This support level had been a stronghold for XRP, but it is now a thing of the past. The loss of this crucial price point could spell trouble for the asset, as it opens the door to further downward momentum.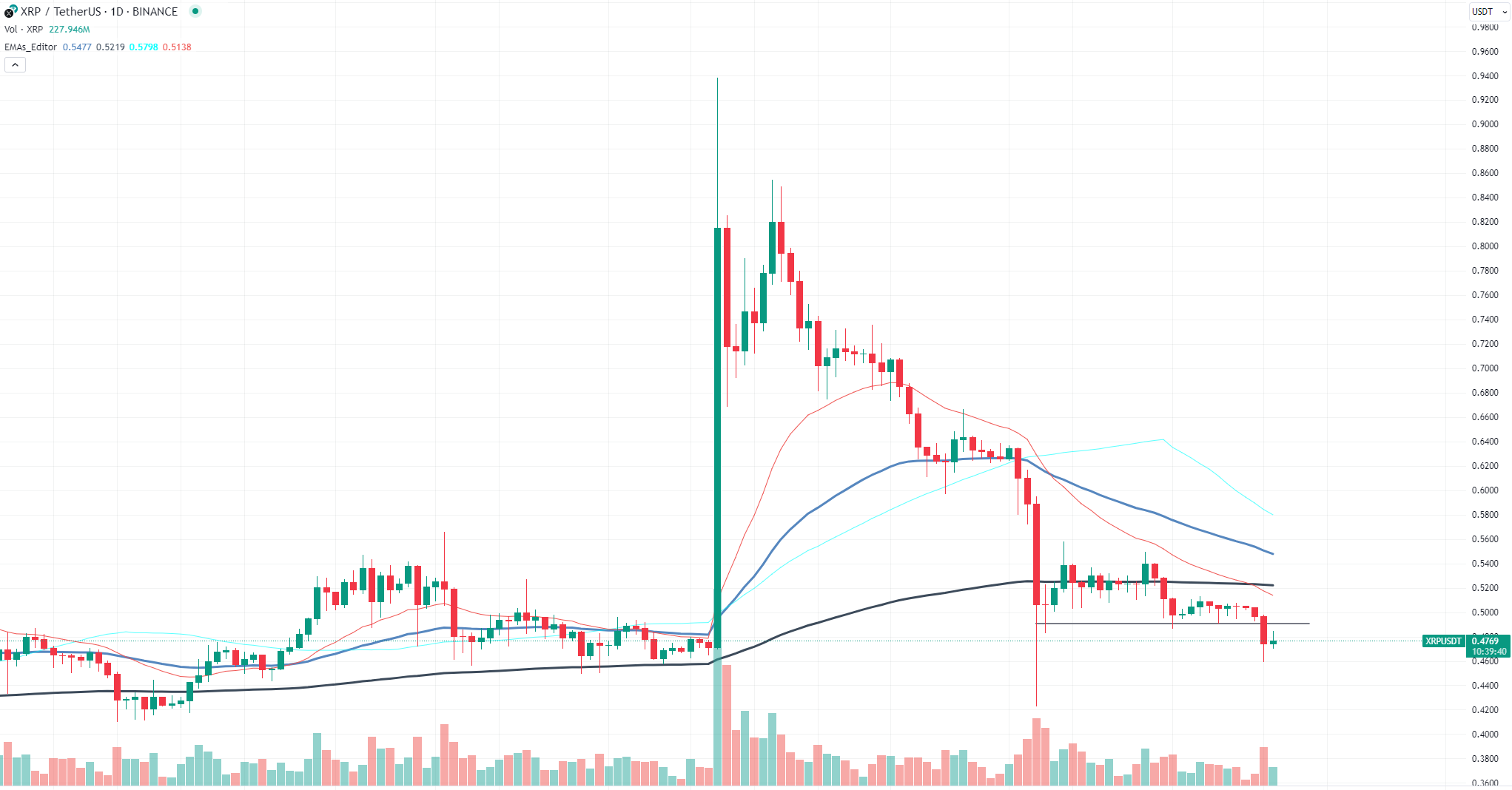 Why the surge in transaction volume? One theory is that the loss of the $0.5 resistance level triggered a flurry of activity. Traders might be repositioning their portfolios, either offloading XRP to cut their losses or buying in anticipation of a rebound. The heightened activity could also be a sign of market participants trying to capitalize on the increased volatility, aiming for quick profits through short-term trades.
But here's the kicker: despite the surge in transaction volume and increased activity, the price is not showing signs of a strong rebound. This could mean that the market is still bearish on XRP, and the high transaction volume might not necessarily translate into upward price movement.
In a nutshell, XRP is at a crossroads. The loss of the $0.5 resistance level and the surge in transaction volume are significant, but they are pulling the asset in different directions. The high volume could be a sign of renewed interest or impending doom, depending on how you look at it. For now, all eyes are on the next strong support point, which could be around $0.45, a level that proved its mettle back in April and June 2023.