The market capitalization of the XRP token has added more than $1.3 billion in the past 24 hours, CoinMarketCap data shows. The token's current total capitalization is estimated to be $24.88 billion, making it the fourth largest crypto asset, not including stablecoins. The maximum market capitalization of XRP is still $127.9 billion, if the data is to be believed. This historical high was reached on Jan. 5, 2018.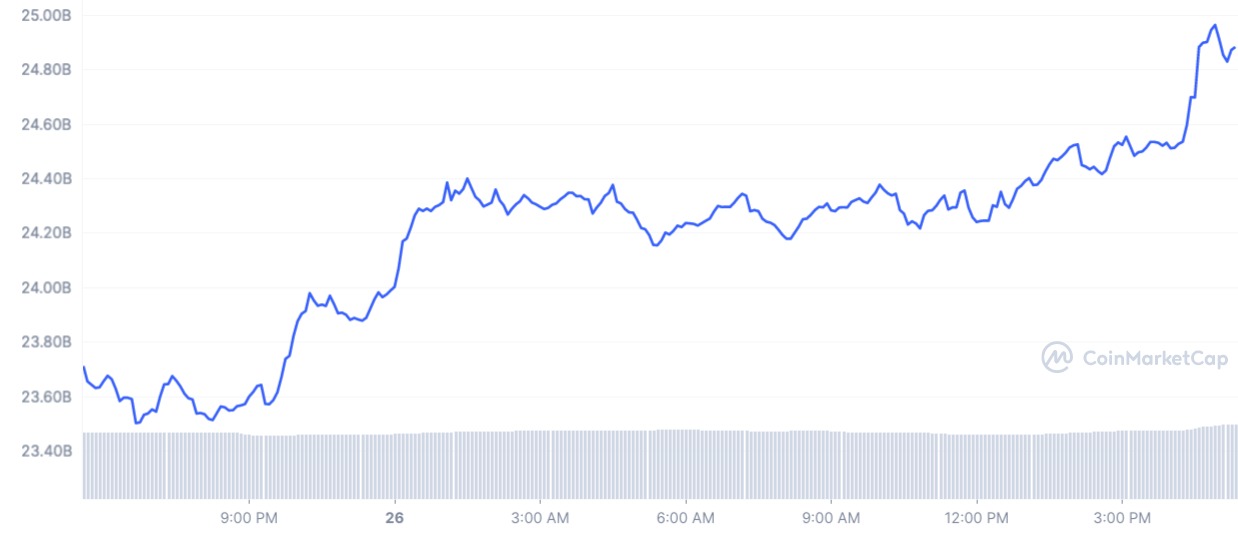 The solid increase in the figure was caused by a 6.5% rise in XRP's price from the $0.45 value where it had fallen as a result of a large-scale correction in the crypto market. All in all, as a result of this event, the price of XRP has lost more than 10.5% over the past seven days, which offset all of its action over the preceding month.
At the moment, XRP is quoted at $0.48, which at least opens the door for testing the zone around $0.55-$0.6 per token.
The key factor determining XRP's future prospects remains the SEC's lawsuit against Ripple. As a reminder, the process will determine whether or not XRP is a security. At the beginning of the year, it was expected that the verdict would be announced by June. Even Ripple's CEO, Brad Garlinghouse, had similar expectations. Nevertheless, we are one month away from this ephemeral deadline, but there does not seem to be much advancement.