The tumultuous journey of XRP through the crypto market has been riddled with highs and lows. However, the latest market data suggests that there is still hope for the cryptocurrency's potential recovery. While it may seem that XRP has been caught in a bearish grasp, technical indicators hint at an upcoming twist in the tale.
One of the most promising indicators for XRP's revival is that the cryptocurrency has not yet fallen below the 50 Exponential Moving Average (EMA) threshold. For traders and market enthusiasts, this is a significant sign, as the 50 EMA has historically acted as a critical support level for many assets. Holding above this line is typically seen as a bullish sign, or at the very least, it indicates the potential for stabilization.
Another beacon of hope for XRP holders is the diminishing trading volume observed during its descent. In market analysis, decreasing volume during a downward trend often hints at a potential reversal. While this is an optimistic sign, it is essential to note that the reversal is not guaranteed but merely a possibility.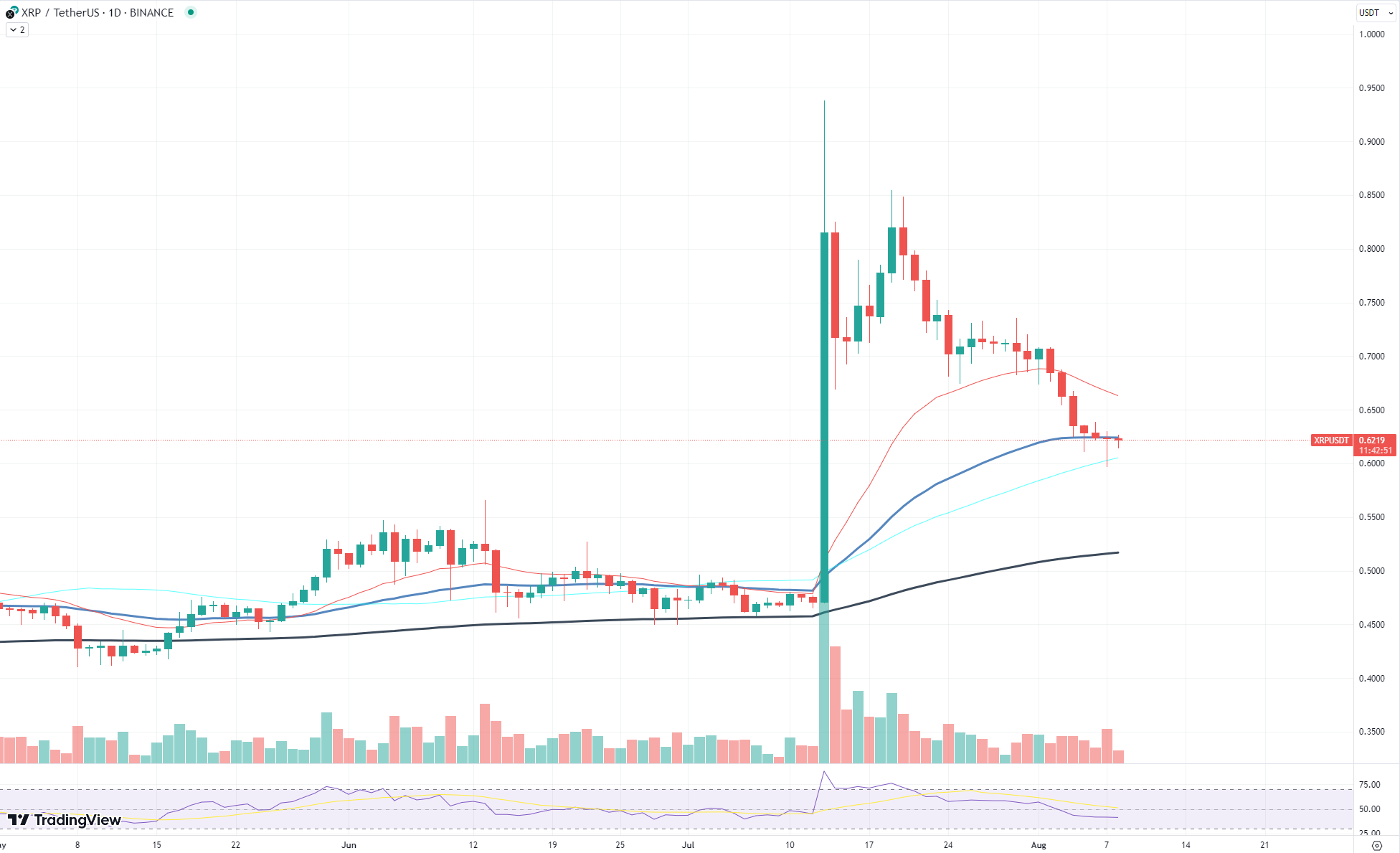 However, it is not all sunshine and rainbows for XRP. The market currently lacks strong upward drivers, which means that even if the downward pressure is falling, there is no guarantee of a bullish turn.
Additionally, the Exponential Moving Averages (EMAs) are converging, which could mean increased volatility or a significant move in the near future. While this does not tell us the direction of the move, it suggests that traders should keep their eyes peeled for significant changes.
Lastly, the Relative Strength Index (RSI), a momentum oscillator, is currently below 50. This indicates that XRP is in a bearish phase. An RSI below 50 typically suggests more sellers in the market than buyers, but if it approaches the 30 mark, XRP may be considered "oversold," potentially presenting a buying opportunity.