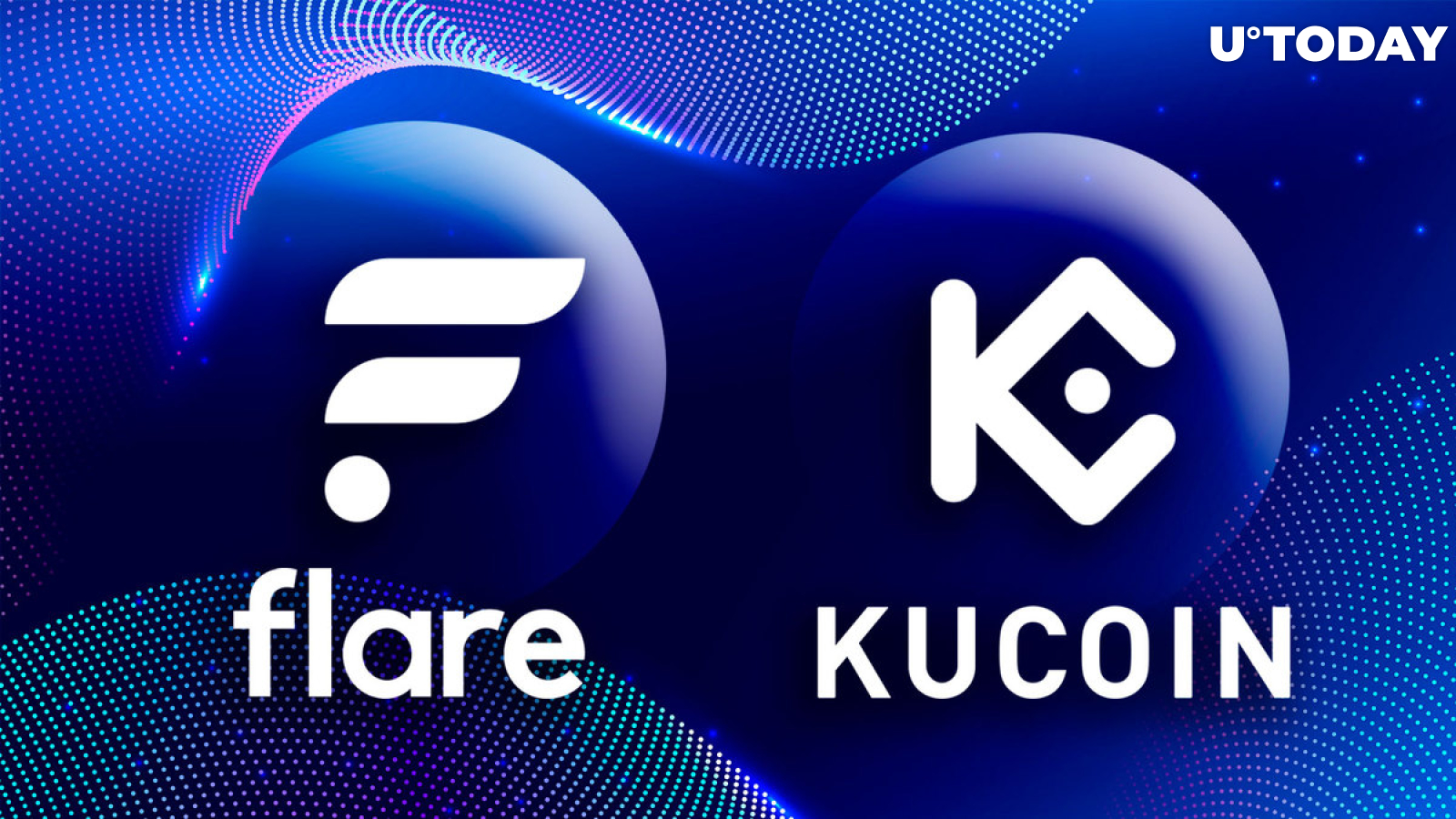 Cover image via www.freepik.com
KuCoin crypto exchange has announced its sixth anniversary celebration in which it is making a very unique offer to reward members of its community with Flare (FLR) tokens, a digital currency that has close ties with the XRP ecosystem. As shared in a post on X, KuCoin noted that it has as much as $1,000 worth of XRP coins to dish out to its community with a total projection of 100 beneficiaries.
The consideration of Flare as the token of choice in the community reward scheme further underscores the growing relevance of the asset, which made its debut on the digital currency landscape in grand style late last year.
Since its debut, Flare has been largely synonymous with giveaways and has conducted a series of airdrop campaigns, with the goal of rewarding its very fast-growing community. In detailing how to get free FLR tokens, KuCoin shared a number of small social tasks that show the giveaway campaign is yet another strategic partnership between the trading platform and Flare Network.
As one of the new-age trading platforms in the industry, KuCoin's alliance with Flare is bound to be a good omen for the coin, with a potential reflection in its price in the near future.
Current FLR price outlook
As it stands, the Flare token appears to be shifting ground with a positive undertone in its price, a trend that can be linked to the KuCoin alliance.
At the time of writing, FLR is up by more than 2% in the past 24 hours, with its spot trading price pegged at $0.01105, according to data from CoinMarketCap. While this growth mimics a related uptrend in the FLR ecosystem over the past few weeks, it showcases how the XRP ally is off to a good start this fourth quarter.