In a remarkable week for the crypto market, digital asset investment products surged, with a staggering $125 million influx. The main magnet of investors' attention, without a doubt, was Bitcoin (BTC), capturing an impressive inflow of $123 million. However, it was XRP that stood out as the star performer, receiving over $400,000 in inflows, continuing its positive trajectory.
According to the recent weekly report from CoinShares, XRP exchange-traded products experienced remarkable performance, with $2.8 million flowing in during June alone, outperforming any other altcoin. Since the beginning of 2023, XRP products have amassed an impressive $6 million in fund flows.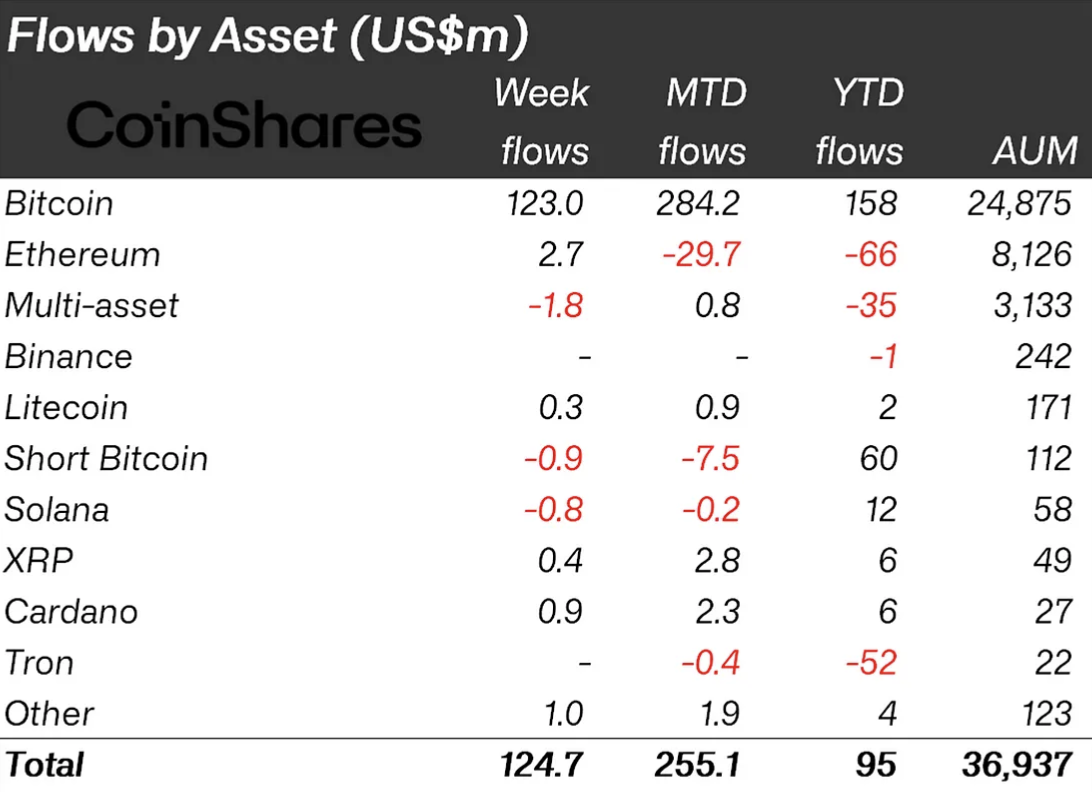 Why would traditional investors bet on XRP?
This special attitude toward XRP may be attributed to two primary factors. The first is the close association between the coin and Ripple, where the latter actively employs it in business operations. With Ripple's constant expansion and partnerships across traditional industries, many investors see XRP as an excellent vehicle to gain exposure to Ripple's growth. The belief that Ripple's actions are instrumental in driving XRP's price growth further bolsters this sentiment.
The second reason is the ongoing legal proceedings between Ripple and the SEC, now going into its third year. Despite the prolonged uncertainty, various experts estimate that a final resolution may be on the horizon. In response, investors are seizing the opportunity to front-run the court decision, leading to increased interest and investment in XRP.
While Bitcoin remains the dominant force, XRP's consistent positive inflows showcase its resilience and appeal to investors seeking diverse opportunities within the crypto landscape.