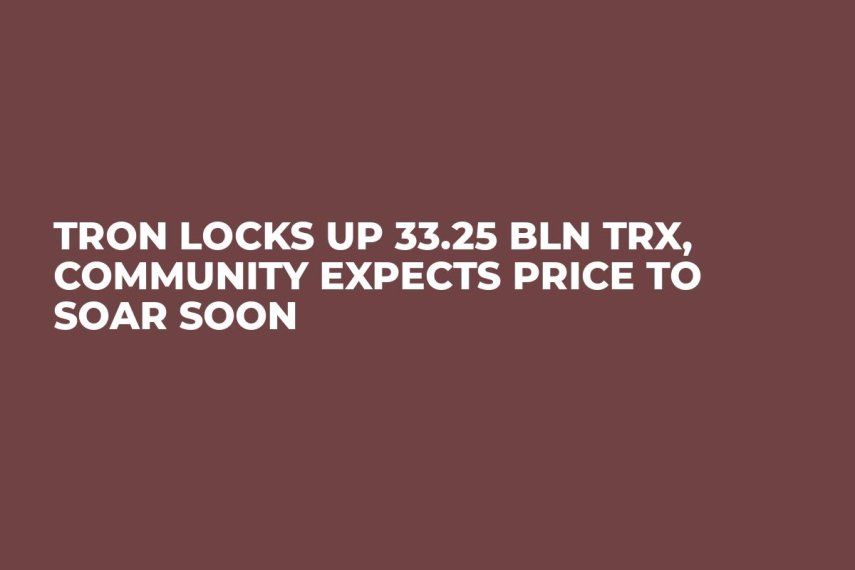 Cover image via U.Today
Recently, the TRON Foundation celebrated its "Independence Day" and burned one bln TRX tokens that cost $100 bln. From that point on, the total amount of the emitted TRX turned 99 bln.
The coins in circulation now amount to 65.75 bln TRX. The other 33.25 bln have now been locked up in a thousand different addresses to prevent losing all of them in case one address is attacked.
The team also intends to provide a special online tool, using which TRONICS members can monitor these addresses and make sure the number of the coins remains intact.
Why bother locking TRX up?
By doing this, the Tron Foundation, first of all, solves the question of the supply predictability. Now token holders know the exact number of the coins circulating out there and that is supposed to bring on investor confidence.
Now, when this market confidence arrives along with the tested and working product, the Tron Mainnet, TRX price should go up as was expected by investors since the moment the project started.
Everyone remembers a similar situation with Ripple locking 55 bln XRP at the start of December last year. After that the XRP price soared from $0.22 to $3.82, showing over 1,500 percent profits.
What happens to TRX market now?
Now, that there is a guaranteed circulating supply of TRX until Jan. 1, 2020, when the locked tokens will be released, traders and investors can buy and trade TRX without any fear of sudden supply increase and the price crash of the coin that would follow.