The crypto market is witnessing a surge in interest in Axie Infinity (AXS), ImmutableX (IMX), and the relatively new blockchain platform Tradecurve (TCRV).
The Tradecurve's token TCRV is currently in stage 1 of its presale.
Supporters of Tradecurve (TCRV) can take part in pre-sale and buy tokens here.
Axie Infinity (AXS) gains traction yet again
Axie Infinity (AXS) has made headlines in recent months, thanks to its innovative play-to-earn gaming model. The platform allows players to earn cryptocurrency while participating in an engaging, virtual world. The recent success of Axie Infinity (AXS) has attracted significant attention from both gamers and investors.
Despite some concerns about market saturation, the Axie Infinity (AXS) team has continued to expand the platform, introducing new features and gameplay elements. These updates have reinforced investor confidence in the long-term prospects of Axie Infinity (AXS). Price predictions for Axie Infinity (AXS) remain positive, with analysts expecting a steady growth trajectory in the coming months.
Axie Infinity (AXS) is not just a gaming platform; it has created an entire ecosystem that includes governance, staking, and breeding. With its native token, AXS, users can participate in various aspects of the platform's development. The future looks bright for Axie Infinity (AXS) as it continues to push the boundaries of blockchain gaming.
ImmutableX (IMX) advances L2 adoption for DeFi and metaverses
ImmutableX (IMX) is revolutionizing the NFT and blockchain gaming space with its groundbreaking layer-2 scaling solution. By utilizing zero-knowledge rollups, ImmutableX (IMX) dramatically increases transaction throughput, enabling instantaneous trades with no gas fees. This technological advancement has generated significant interest in ImmutableX (IMX) within the crypto community.
The latest developments from ImmutableX (IMX) have been received positively, and its recent partnerships have further cemented the platform's status as a key player in the NFT and gaming sectors. With increasing adoption and a growing user base, ImmutableX (IMX) prices have been on an upward trajectory.
In addition to its layer-2 scaling solution, ImmutableX (IMX) offers a robust ecosystem that encompasses NFT minting, trading, and gaming. This versatility is attracting developers and users alike, who are looking to leverage the benefits of a fast, secure, and cost-effective platform for their NFT and blockchain gaming needs.
As ImmutableX (IMX) continues to forge new partnerships and expand its offerings, the platform is well-positioned to capture a larger share of the growing NFT and blockchain gaming markets.
Tradecurve (TCRV) presale unlocks new opportunities for newbies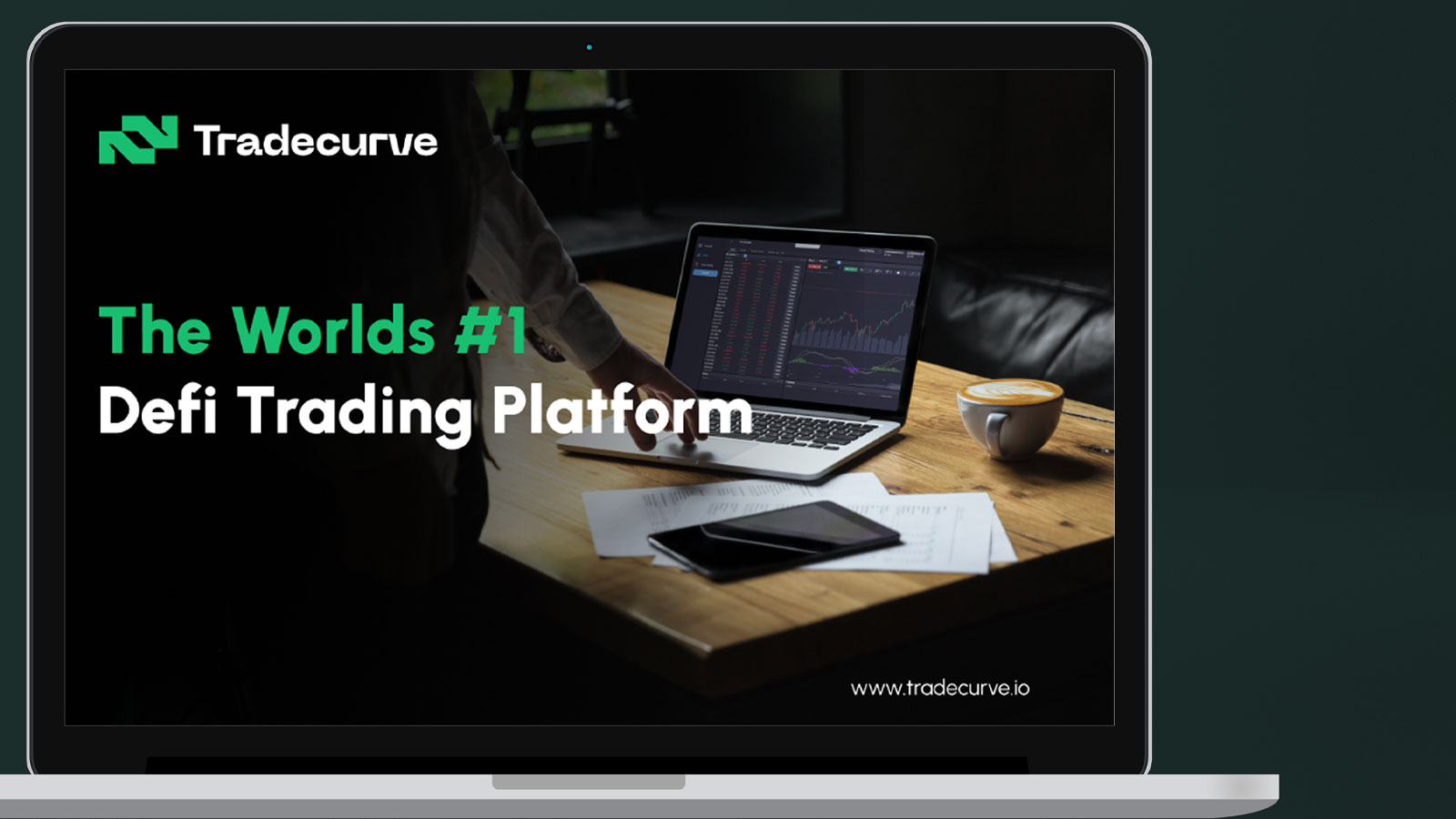 Tradecurve is a revolutionary trading exchange that enables users to trade; cryptocurrencies, stocks, forex, and commodities from a single account. Its goal is to remove barriers to entry and introduce a truly borderless trading exchange.
One of the unique selling points of Tradecurve's platform is the freedom it provides. To open an account users simply register with an email address, connect a DeFi wallet, deposit crypto and can begin trading the financial markets instantly all while not having to submit identification or complete complicated KYC procedures.
Tradecurve offers an extensive ecosystem, including automated trading with AI, copy trading, and a trading academy. Furthermore, the $TCRV token provides discounts, staking rewards, and exclusive bonuses for token holders.
Tradecurve's native utility token $TCRV has also been audited by Cyber Scope, whilst a team KYC was carried out by AssureDeFi further providing security and transparency to investors.
Find out more about the Tradecurve (TCRV) presale here:
Website: https://tradecurve.io/
Buy presale: https://app.tradecurve.io/sign-up
Twitter: https://twitter.com/Tradecurveapp
Telegram: https://t.me/tradecurve_official