As the crypto landscape continues to evolve, the approval of the Bitcoin (BTC) Exchange-Traded Fund (ETF) has set the stage for the next bull market. This development is predicted to greatly benefit specific cryptocurrencies.
Supporters of Tradecurve (TCRV) can take part in pre-sale and buy tokens here.
Blackrock applies for Bitcoin (BTC) ETF
Blackrock's ETF (Exchange Traded Fund) filing for Bitcoin (BTC) is a significant development. Blackrock is the world's largest asset manager, managing trillions of dollars in assets, and its move into the Bitcoin (BTC) space signals a significant vote of confidence in the cryptocurrency.
If the Bitcoin (BTC) ETF gets approved, it could lead to a large influx of capital into the crypto market. ETFs would allow more traditional and institutional investors to gain exposure to Bitcoin (BTC) without having to directly buy, store, and manage (BTC) personally.
The news caused the Bitcoin (BTC) price to respond dramatically, with Bitcoin (BTC) bouncing from $28.4k to a recent peak above $31k in just one week. Market analysts are now predicting that this is the start of a new bull market, but Bitcoin (BTC) will first need to break the $31-32k resistance level.
Tradecurve (TCRV) attracts altcoin investors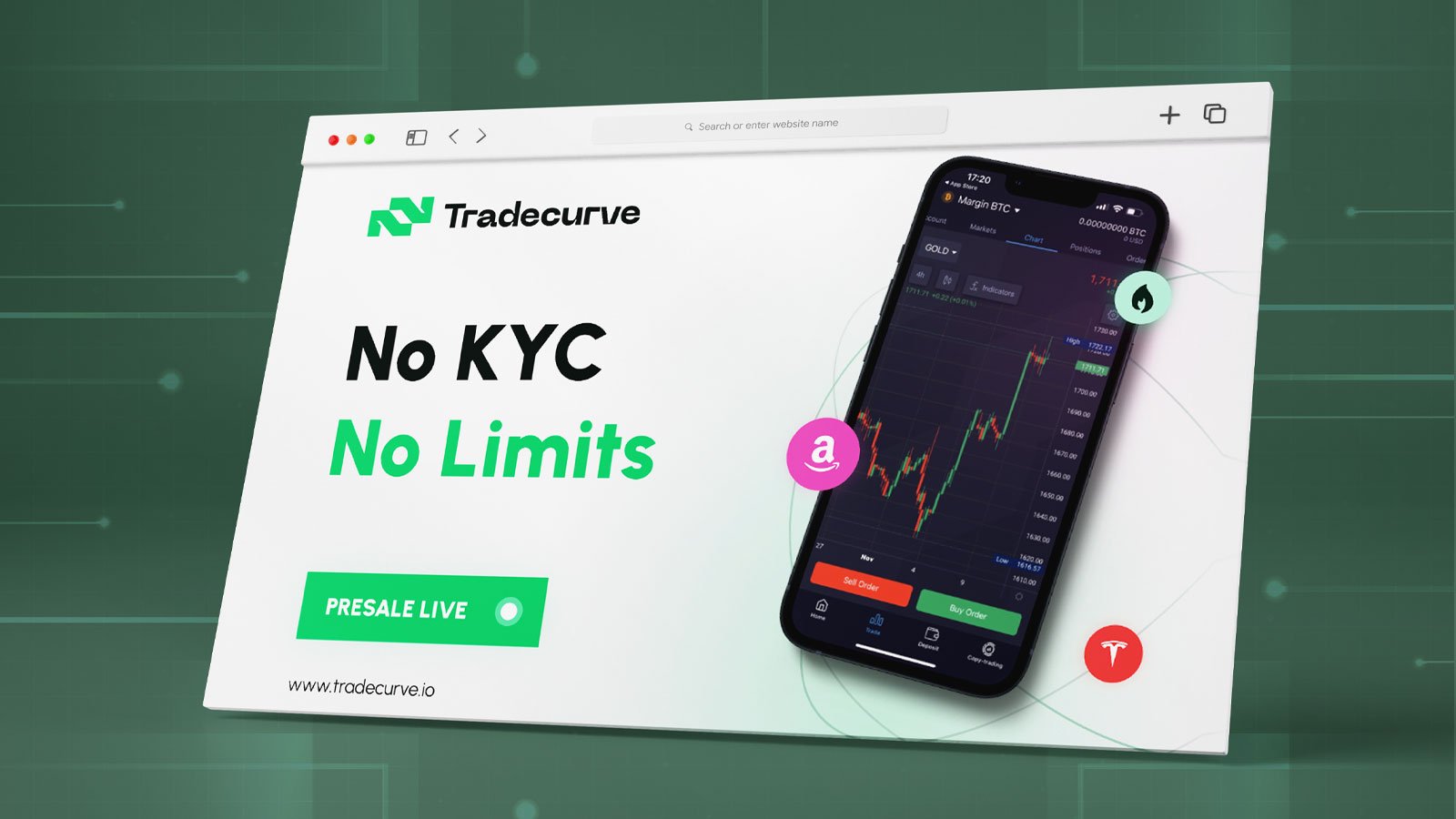 Tradecurve is poised to revolutionize the financial industry by offering a unified platform for trading a diverse array of assets — including stocks, commodities, cryptocurrencies, and forex — all from a single, anonymous account with global access.
The platform bypasses the tedious KYC procedures typically associated with trading, making it a haven for secure and anonymous transactions across any asset class. Getting started on Tradecurve is as simple as setting up an email account, linking a crypto wallet, and making an initial deposit.
Tradecurve puts the power back into traders' hands by promoting self-custody, a feature often absent from many exchanges. This means that users maintain control of their own keys and, by extension, their assets.
With plans to introduce social trading, AI-enhanced trading tools, leverage of up to 500:1, and a metaverse trading academy, Tradecurve provides an extensive suite of trading tools designed to empower users, irrespective of their experience level, to trade with skill and confidence.
The Blackrock ETF is set to welcome a diverse array of institutional and retail investors to the space. With Tradecurve offering so many advantages over conventional exchanges, we could see the new wave of investors choosing Tradecurve for their investments.
Investors can already be a part of this journey by purchasing TCRV tokens for just $0.018 each during phase 4 of the presale.
XRP might also benefit from Bitcoin ETF launch
XRP is also expected to benefit from the Bitcoin ETF launch. The cryptocurrency, which was designed to facilitate low-cost cross-border payments, has been battling the SEC in court as the regulator seeks to classify XRP as a security.
A successful Bitcoin ETF listing could be a sign that the SEC's stance on crypto assets is changing and that XRP might be spared the same treatment. Blackrock and Fidelity entering the market also paves the way for wall street participation in the crypto space which will be a potential boost to XRP's price.
Pricewise, XRP is currently trading at $0.46 after numerous attempts to break the $0.55 XRP resistance level. Market analysts recommend watching this price closely, as a break above $0.55 could open up the door for a fresh wave of buyers and potentially push XRP to new highs.
For more information about the Tradecurve presale:
Click Here To Buy TCRV Presale Tokens