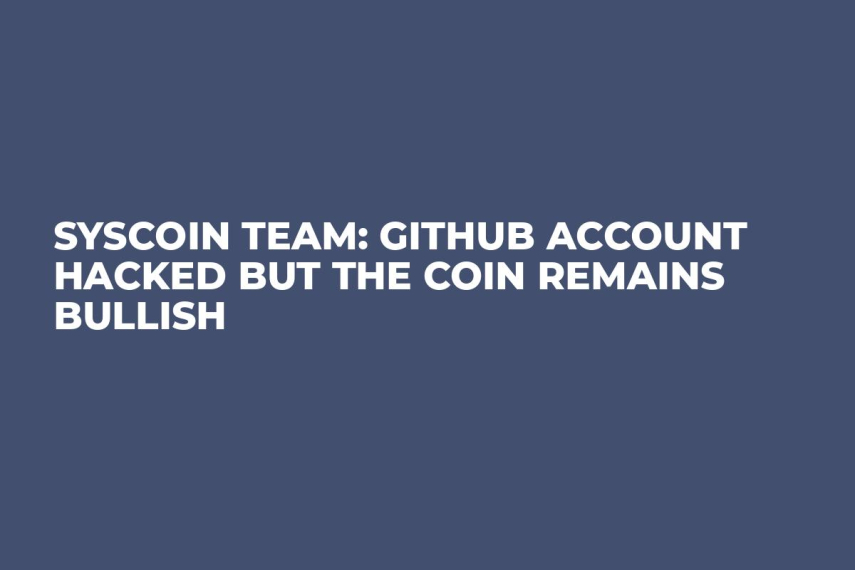 Cover image via U.Today
On Wednesday, June 13, the Syscoin Blockchain Foundry got several notices saying that the latest Syscoin windows installer made Windows Defender and some anti-virus software react claiming that the program was from an "unknown publisher."
Investigation party
When the team started checking the data in those messages, they found an existing "unsigned copy" of their recent Windows Syscoin installer– modified and available for download on their GitHub page along with some malicious software.
Ultimately, they found out that hackers compromised their GitHub account and managed to adjust the code.
The Syscoin (SYS) team honestly and publicly stated that this malware may harm the PCs of those who have installed the software infected with the virus on their computers between June 9 and June 13. The developers also released a consecutive guide on how to spot and eliminate the virus.
The developers along with Blockchain Foundry also ensured a similar case does not happen again by activating obligatory two-factor authentication for all developer accounts on GitHub.
The market remains bullish
Currently, SYS is still recovering from the recent red wave in the market and the good news is that so far the word about the compromised account has not put the coin's price lower.
The token at the moment is showing an almost three percent rise, and it seems that SYS has actually got off easy compared to other recent hacks in the crypto sphere.