Solana has surpassed the market capitalization of Cardano for the first time, according to data provided by cryptocurrency ranking website CoinGecko.

At press time, the two "Ethereum killers" are worth $64.1 billion and $63.5 billion, respectively.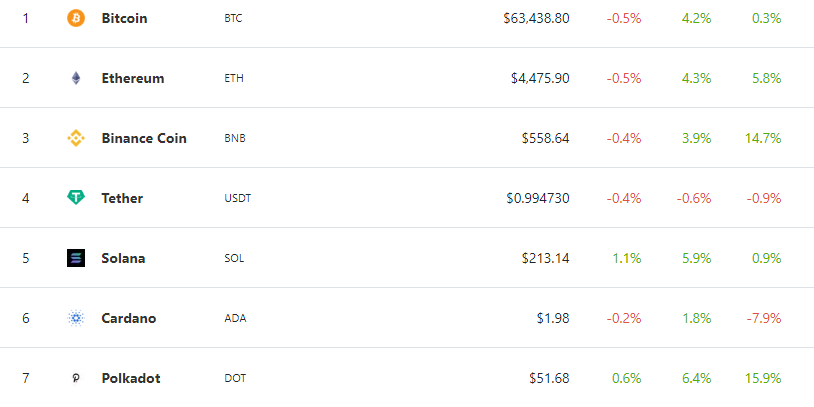 After the launch of smart contracts in early September, Cardano's rally hit the pause button.

In October, while the broader crypto market recorded significant gains, ADA shed 7%.

Cardano is still up by a stunning 980% in 2021. These gains, however, pale in comparison to Solana's mind-blowing 17,319% rally.

SOL is only 2% away from reaching its all-time high of $219 that was set on Oct. 28.
Ether remains unbothered
Presently, there are four direct Ethereum competitors in the top 10: Binance Smart Chain, Solana, Cardano and Polkadot.

Yet, the second-largest cryptocurrency is not deterred by the increasingly tough competition.

Earlier today, the Ether price surpassed the $4,500 level for the first time after CME Group announced that it would add micro futures that track the value of the coin in early December.