The second biggest canine cryptocurrency by market capitalization value, Shiba Inu, has demonstrated a rise of almost 11% over the past week.
However, its burn rate has been miles away from that, far from experiencing growth at all in the past 24 hours, and has not come close to actually increasing in the last seven days.
SHIB burn rate in red
According to recently updated figures on the website of the Shibburn tracking service, the rate at which Shiba Inu tokens have been burned in the last 24 hours has dropped by 68%.
Over this recent period, the amount of SHIB tokens sent to unspendable wallets has totaled 6,680,182 Shiba Inu, taking only five transactions to do that. These 6.6 million tokens are equal to less than $90 in fiat equivalent.
This is far less than the burn rate yesterday, which spiked by over 10,000% within 24 hours. Still, that surge in the burn rate meant only 20.9 million SHIB were sent to dead wallets, which is a tiny amount in fiat equivalent too.
Overall, the burn rate seems to often correlate with the meme coin's price performance. Over the past week, SHIB has shown substantial growth but not in the past 24 hours.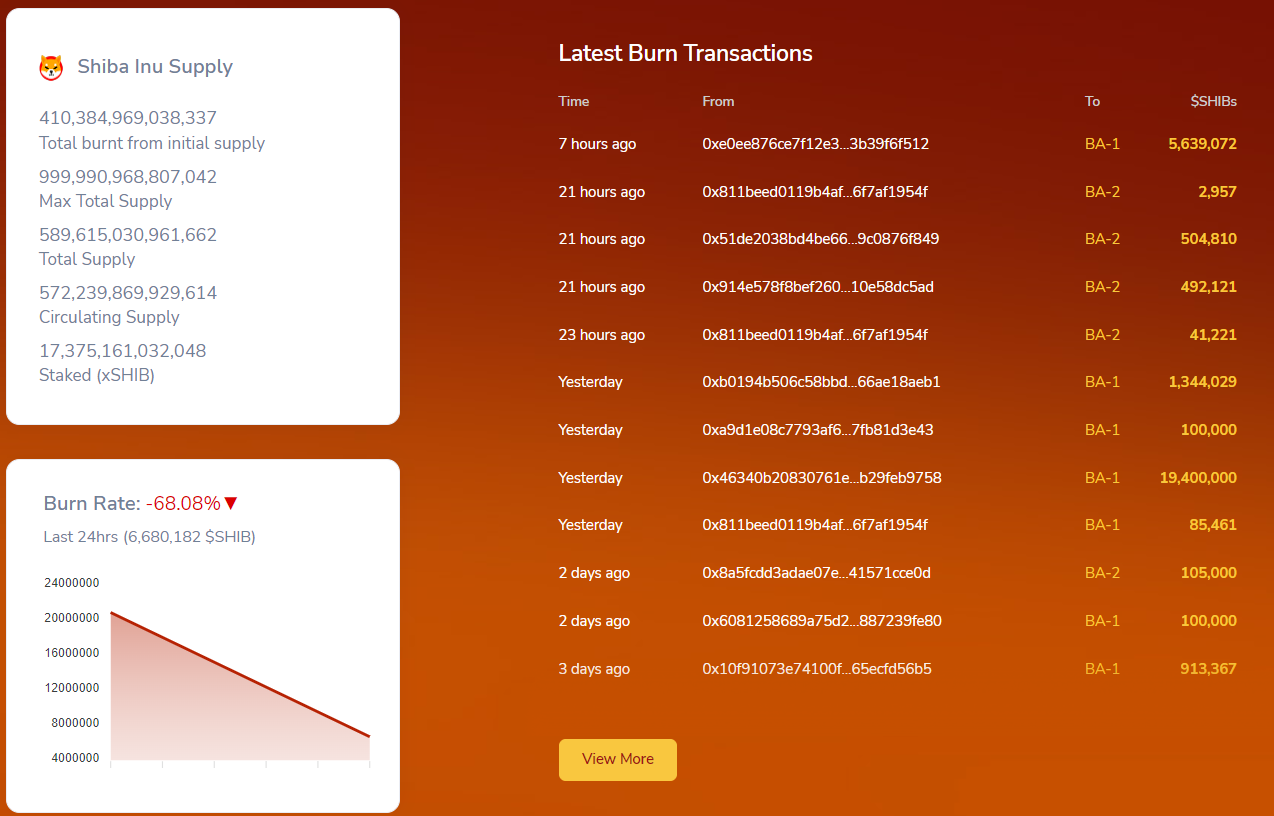 SHIB price jumps weekly, dropping overnight
Over the past seven days, the prominent canine token has demonstrated a rise by roughly 11%, rising mostly along with Bitcoin and on the continuous expectations of the Shibarium beta launch that is promised to take place soon. Besides, several companies have recently added SHIB as a payment option, which has expanded the adoption of this meme coin popular with the crypto community.
However, in the past 24 hours, the price action cannot be characterized as positive. Since Wednesday, the price has fallen by over 9%, dropping to the $0.00001336 level. However, by now, SHIB has managed to slightly remedy this and put up a rise by 2.36%.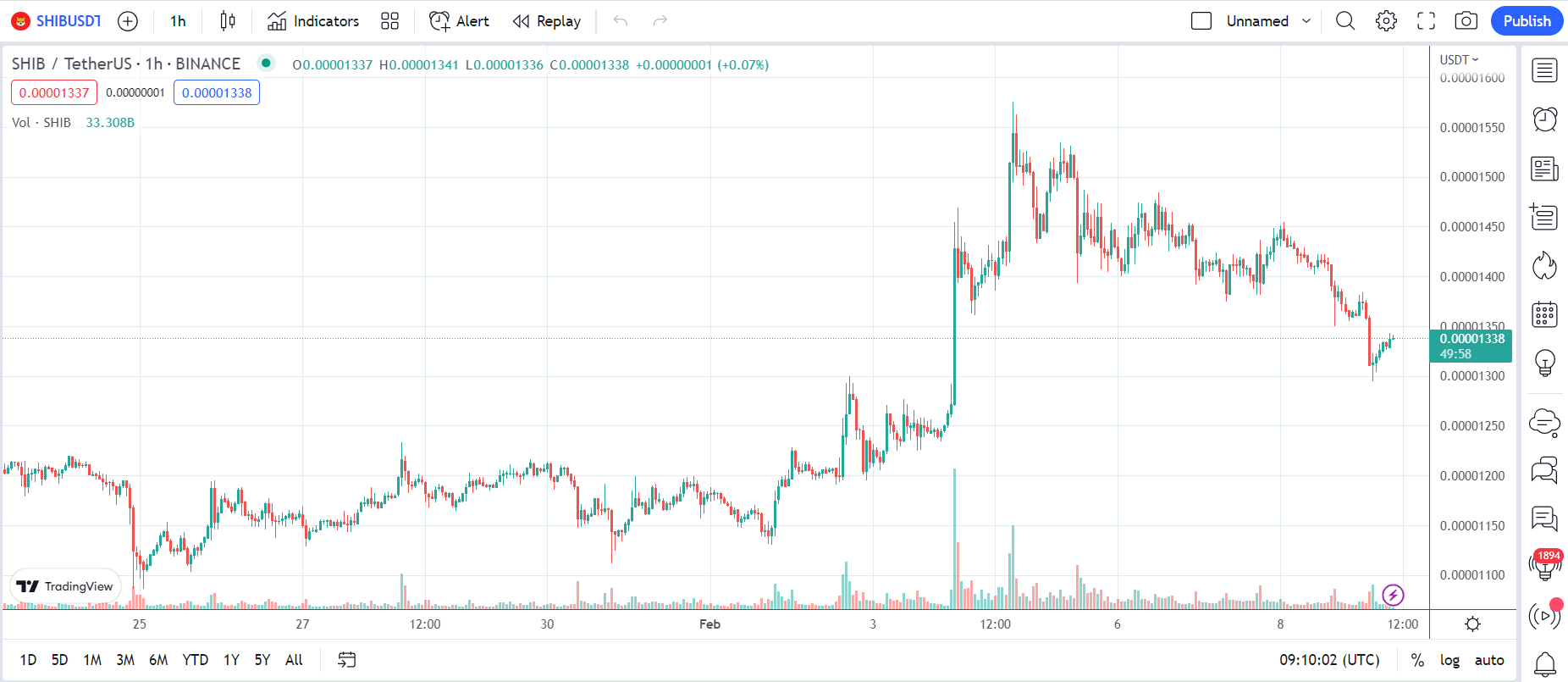 At the time of this writing, the asset is changing hands at $0.00001340 on the Binance exchange.