Shiba Inu (SHIB), the popular meme cryptocurrency, recently hit a new milestone with its burning volume, reaching an increase of 10,000% in a short period. Today's burn rate spike was one of the biggest day-to-day increases in the last 30 days.
One of the potential reasons for the increase in burning volume is the recent price performance of SHIB. The asset has been experiencing a solid performance on the market since the beginning of the year and has gained more than 70% to its value, becoming one of the strongest performing assets in the market. The rising demand for the asset, coupled with its increasing popularity, has likely contributed to the increase in the burning rate.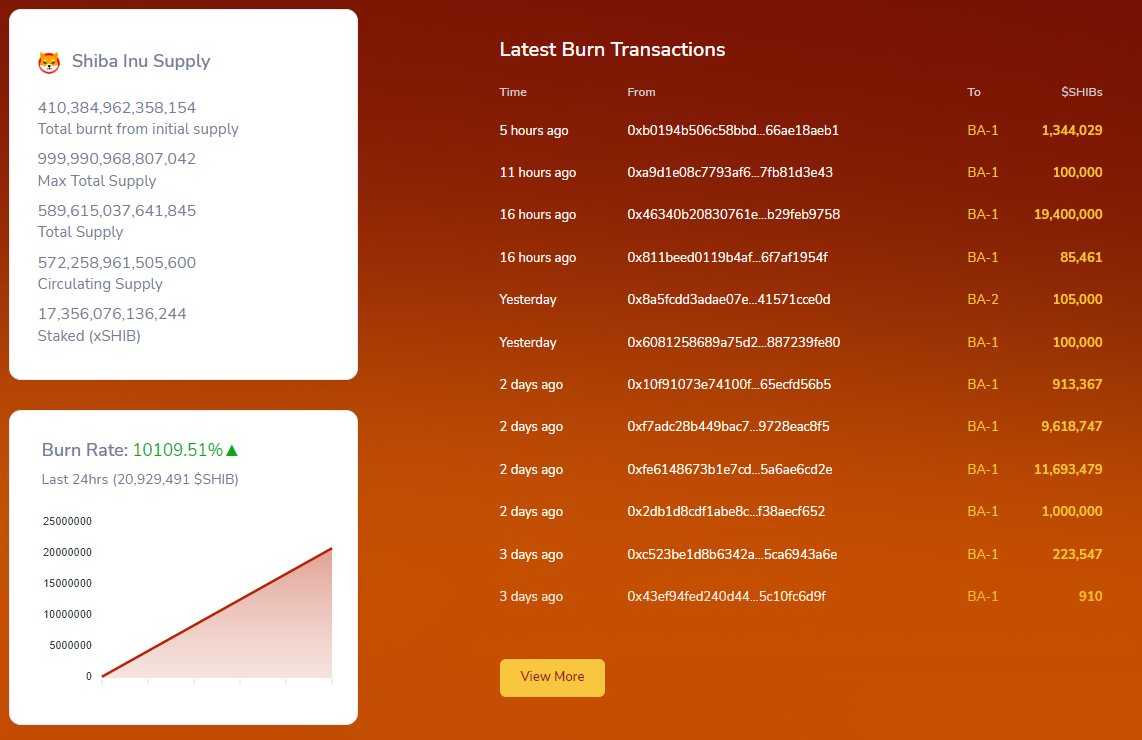 Another reason for the spike in burning volume could be the overall rise in network activity. The growing number of transactions, transfers and other activities on the SHIB network could have led to a higher rate of coin burning. This increased level of activity could also be a reflection of the growing popularity and adoption of the cryptocurrency, as well as its underlying technology.
Despite the most recent reversal from the top, SHIB may still continue moving upward, and its increasing burn rate could be a reflection of growing interest in and support for the asset. The rising popularity of the asset, coupled with its strong performance and high level of network activity, may suggest a bright future for the meme currency.
At press time, Shiba Inu is trading at $0.000014 and losing around 1% of its value, which could be part of the temporary correction that the majority of traders expected after the volatility spike.