Shiba Inu's chart is painting a narrative that is hard to ignore: the "falling three" pattern. This pattern is a bearish continuation signal, often appearing midtrend. It consists of five candlesticks: a long red one, followed by three small green ones, and capped off with another long red one. The pattern suggests that the bears are taking a brief pause before continuing their downward march.
Shiba Inu's price has been a roller coaster. After a couple of days of upward movement, the asset is currently priced at $0.00000726. But do not let the recent uptick fool you. Just days ago, the price took a nosedive.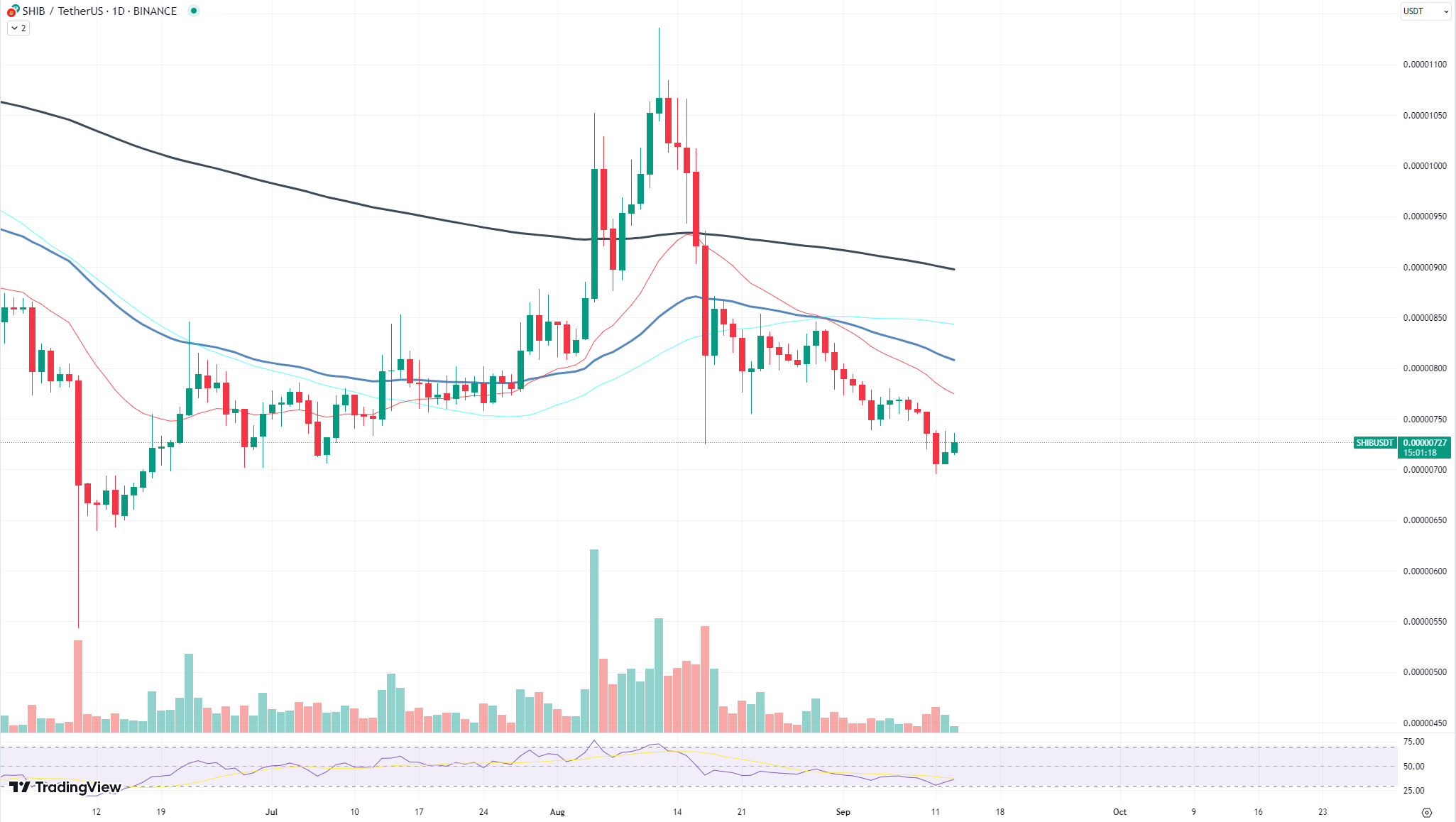 Whale activity is also on the rise, adding another layer to the unfolding drama. When the big players start moving, you know that asset's volatility might be on the rise. But here's the kicker: the 21-day and 50-day Exponential Moving Averages (EMAs) are on the verge of crossing. In the trading world, this is often a sign of a trend reversal or acceleration.
What does all of this mean for Shiba Inu? The "falling three" pattern, coupled with increasing whale activity and the looming EMA cross, creates a cocktail of uncertainty. While the pattern itself is bearish, the other factors could act as counterweights.
In summary, Shiba Inu is at a crossroads. The "falling three" pattern is a red flag, but it is not the whole story. With whale activity ramping up and EMAs about to cross, the asset could go either way. It is a high-stakes game of wait-and-see, and the next few days could be pivotal.