Shiba Inu recently experienced a 17% price drop, which pushed the token's price back to $0.000012, sending it back to a consolidation zone. Despite this recent drop, the token still managed to experience a "golden cross."
A "golden cross" occurs when the short-term moving average crosses above the long-term moving average. This is seen as a bullish signal and indicates a potential uptrend in an asset's performance. The golden cross is considered a key technical indicator by traders and analysts alike. When a golden cross forms, it can attract new buyers who seek to capitalize on the potential uptrend, leading to increased demand and upward price movements.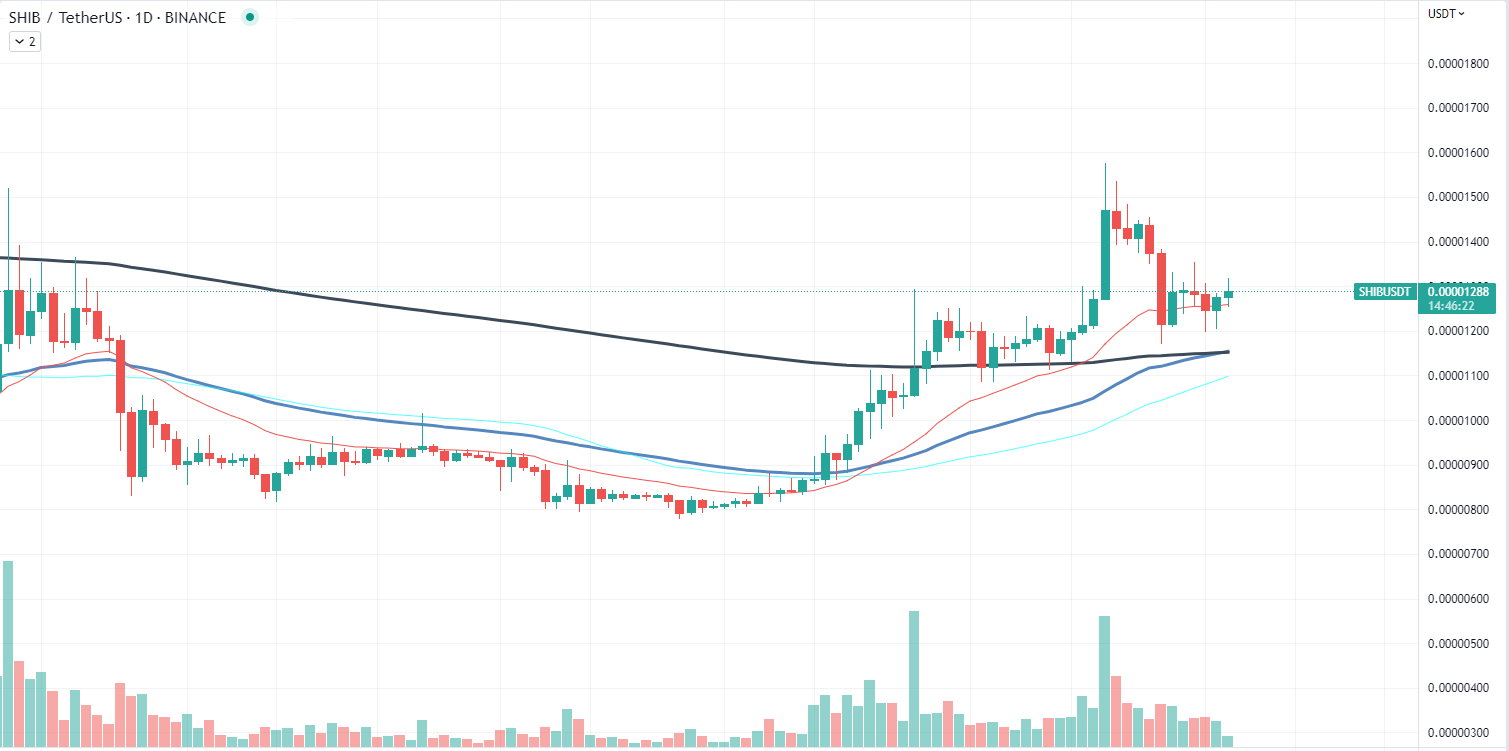 Shiba Inu needed to gain just a few percent more to deliver a prominent golden cross signal that would have launched it upward previously. However, the recent price drop has caused the token to face pressure from whales who were taking profits at local highs, preventing it from reaching the golden cross threshold.
However, Shiba Inu's high volatility makes it a challenging asset to trade. The token's price is susceptible to large swings, as seen in the recent 17% price drop. This is largely due to its popularity among speculative investors.
The golden cross, combined with the recent price drop, has left many traders unsure of what to expect from Shiba Inu in the coming days. The price consolidation at $0.000012 may represent a good entry point for traders who believe the token's price will continue to rise, but the opposite movement is still possible.
At press time, SHIB trades at $0.00001288 with a 1.02% price increase in the last 24 hours.