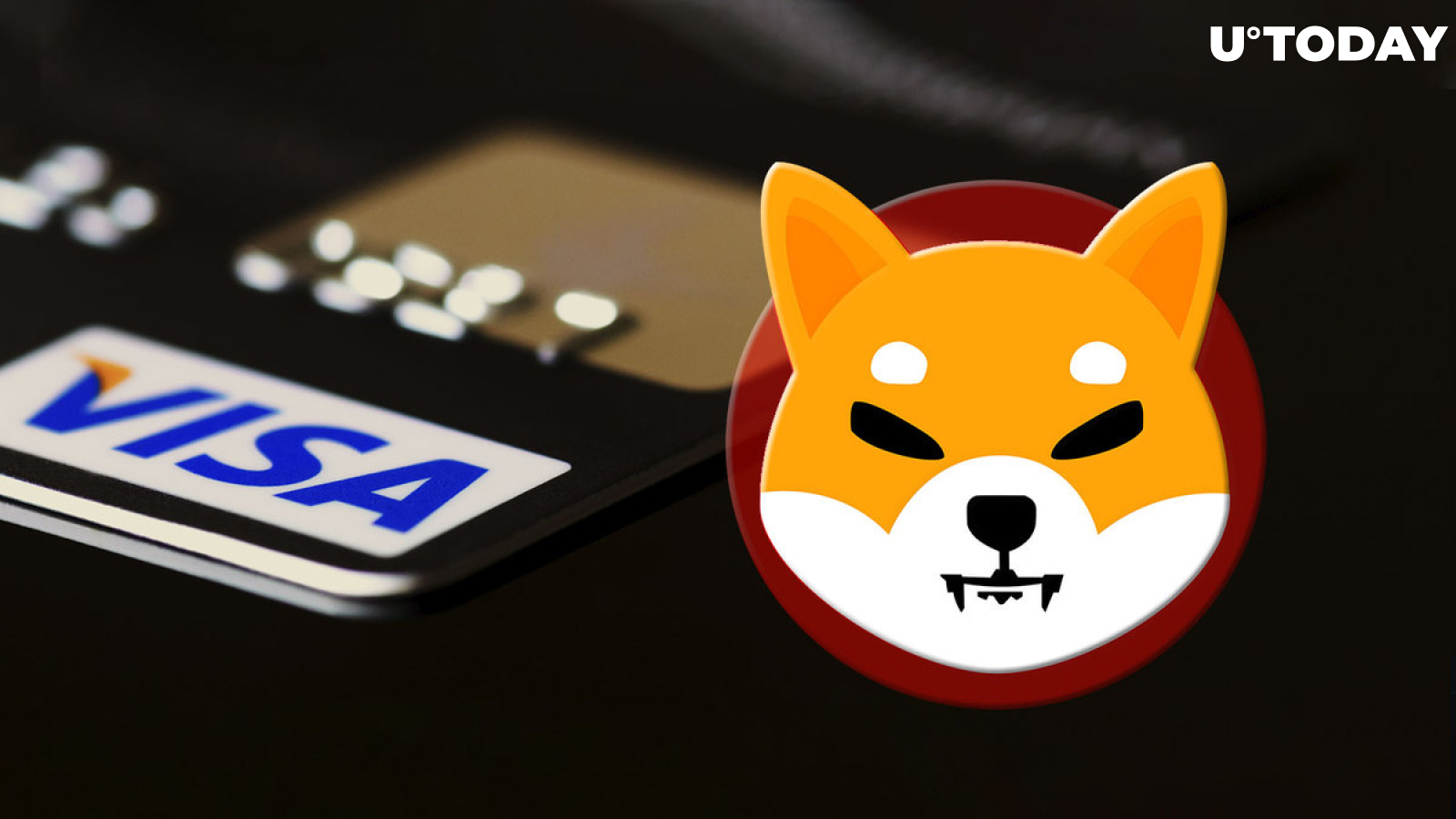 Cover image via stock.adobe.com
Canada-based payment gateway FCF Pay, which works with cryptocurrencies, has made an announcement that will make the Shiba Inu army happy.
Three SHIB ecosystem tokens added to prepaid cards
According to the company's recent tweet, not only SHIB but also BONE and LEASH tokens from the Shiba Inu ecosystem have been added to its virtual prepaid Visa and Mastercard cards.
#SHIBARIUM #TRIFECTA; #SHIB, #BONE and #LEASH all now accepted for our virtual prepaid debit cards! 🪙💳

🔗 https://t.co/dNPJCztlLm

💰 $5000 limit
♻️ Refillable
🚫 No ID required

👀 FCF Project White Paper and Roadmap: https://t.co/tnKcdssYhb#SHIBARMY #SHIBARMYSTRONG #CRYPTO pic.twitter.com/mDO6h6x62c

— FCF PAY - Blockchain Payment System (@fcfpay) February 1, 2023
The cards have a limit of $5,000 worth of crypto but can be easily refilled. According to the company's website, one person can buy as many of these cards as they want.
These virtual cards can also be loaded with other cryptocurrencies: Bitcoin, BUSD, USDT Tether, USDC and DAI. They are compatible with several blockchains: BSC, Ethereum, Solana, Fantom, Tron, etc.
SHIB, BONE, LEASH now can be spent on Netflix and Amazon
As reported by U.Today, last October, FCF Pay suggested that if the SHIB army makes "enough noise," the Shiba Inu token would be added to its prepaid cards and the company would issue an announcement on its Telegram channel soon after. The company stressed that its prepaid cards are accepted by Netflix and Amazon giants.
In June of last year, the payment gateway added the whole SHIB trifecta, making them available for merchants to be accepted as payment from thousands of clients.
BONE becomes one of most-purchased coins
According to a recent post by WhaleStats wallet tracker, the Bone ShibaSwap (BONE) token has surged to enter the top 10 list of most frequently purchased coins among the 100 largest holders of ETH and ERC-20 tokens.
JUST IN: $BONE @shibtoken now on top 10 purchased tokens among 100 biggest #ETH whales in the last 24hrs 🐳

Check the top 100 whales here: https://t.co/N5qqsCAH8j

(and hodl $BBW to see data for the top 5000!)#BONE #whalestats #babywhale #BBW pic.twitter.com/vShWkQpRGo

— WhaleStats (tracking crypto whales) (@WhaleStats) February 1, 2023
BONE will be powering the soon-to-launch Layer 2 protocol Shibarium, so it will be valued by the SHIB community as they will have to use it to pay for transactions. Shibarium promises fast and cheap transfers in any number as the Layer 2 protocol will save Ethereum, on top of which SHIB is built, from congestion.
Once Shibarium is launched, both SHIB and BONE tokens are expected to skyrocket. Shiba Inu, at the moment, is trading at $0.00001165. The community longs for it to surge to $1 or to at least $0.01.
BONE is exchanging hands at $1.33 after a marginal rise of 1% in the last 24 hours.