The Shiba Inu token is up more than 7% during the day, outperforming even its main competitor Dogecoin (DOGE) by 6%. SHIB has now reached its highest price in more than 30 days, trading at $0.0000093.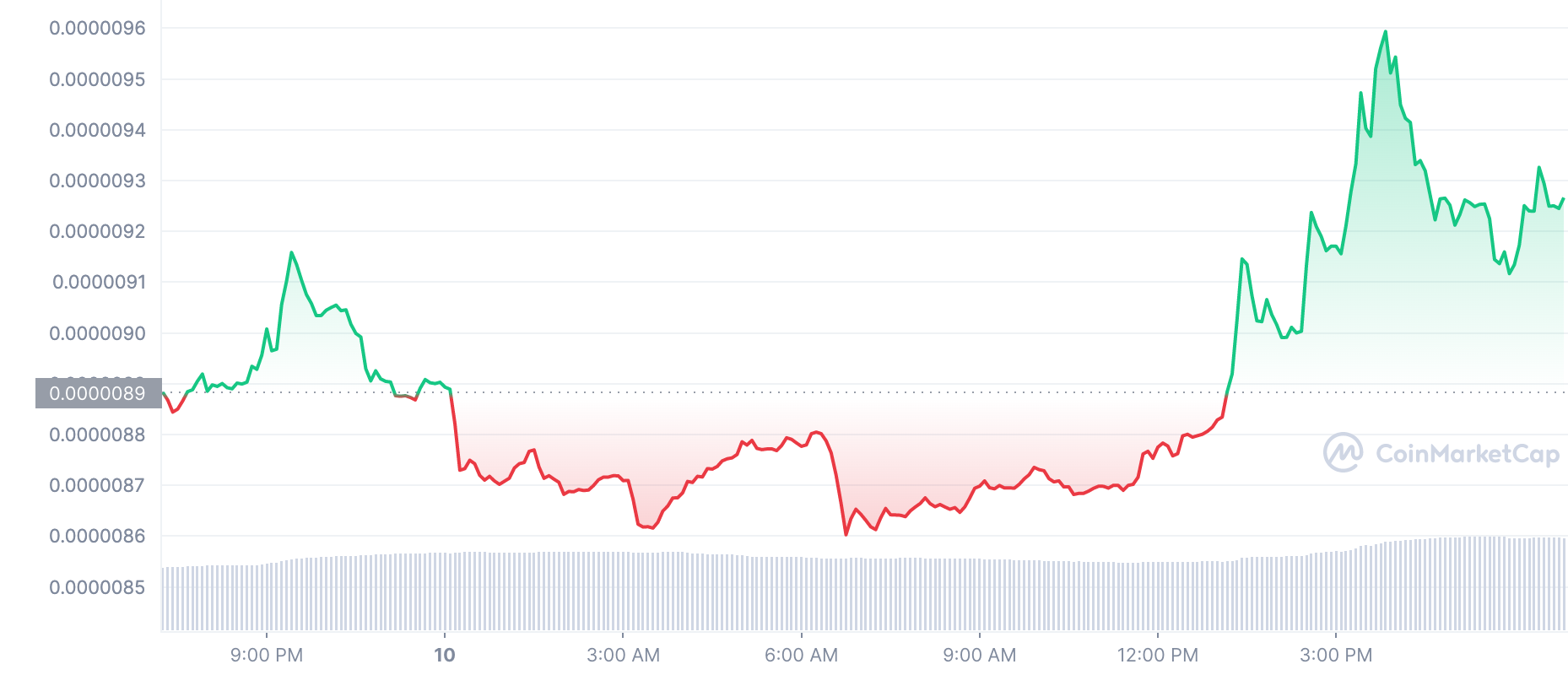 More impressive is the fact that the price of SHIB in one day has tested both the upper and lower boundaries of the price corridor, where the token has mainly traded since the most infamous event of November, the collapse of FTX.
If at the lower boundary around $0.00000855 for SHIB, the token was quickly bought back, then at the upper boundary, located at $0.0000096, SHIB made a false break and went back into the range.
12.6 trillion SHIB change location
While SHIB was testing the strength of the boundaries and the nerves of buyers and sellers, major cryptocurrency exchange Binance moved 13 trillion Shiba Inu tokens. As reported by U.Today, the black-and-yellow crypto giant initially withdrew 12.661 trillion SHIB, the equivalent of $100 million. Binance then restaked a third of that amount again, leaving 8.6 trillion SHIB in its wallet.
At the same time, it is unclear whether the event is really as positive as was perceived by Shiba Inu enthusiasts. Yes, Binance did remove 4 trillion SHIB from the market, but 8.6 trillion were not staked again, which creates the risk of a possible storm in the orderbook.