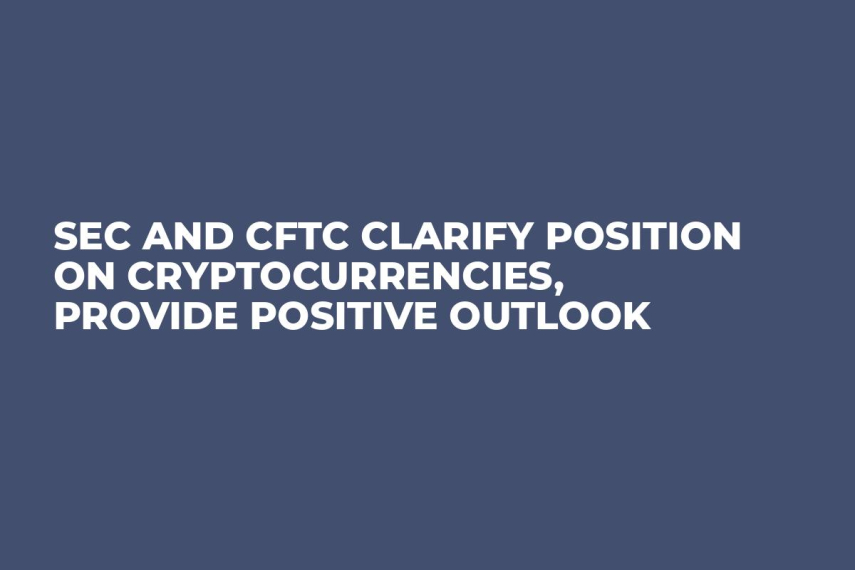 Cover image via U.Today
On Tuesday, the Senate Committee on Banking, Housing and Urban Affairs heard joint testimony from two important regulators in the future of cryptocurrency, the Securities and Exchange Commission (SEC) and the Commodity Futures Trading Commission (CFTC).
These two bodies have been predominantly quiet on their viewpoints of digital currencies, but came to the party in an outright voicing of cautious support for the cryptocurrency market, outlining the future for the market in the US.
SEC's view on the situation is mixed
Jay Clayton, the SEC Chairman, opened his statement defining the cryptomarket in three parts, essentially Blockchain, digital tokens and ICOs; for each of these facets, he is differently aligned.
"These markets are local, national and international." Clayton stated, "For ease of analysis, I break this space into three categories. First, a promising new technology referred to as 'distributed ledger technology' or 'Blockchain' … The second and third categories are cryptocurrencies and ICOs."
From that statement, it is clear that the SEC is positive on the underlying technology that Bitcoin and others are built upon. However, his views on the tokenization and ICOs differed substantially.
He labeled the tokens, and the ICOs that are being launched as: "subsets of the products seeking to take advantage of the commercial opportunities presented by Blockchain."
Clayton's issue with the digital currencies were more aimed at their poor functionality at the moment.
He added: "Those who promote these so-called virtual currencies assert that they will make it easier and cheaper to buy and sell goods, particularly across borders and that transaction fees and costs will be eliminated or reduced ... to date these assertions have proved elusive in many areas."
A rosier view from the CFTC
Christopher Giancarlo, the chairman of the CTFC, provided a much more hopeful balance in his office's approach to digital currencies, opening with an anecdote about Bitcoin and sharing just how far it had penetrated the mainstream.
Giancarlo explained how his own children's interest had peaked last year and that: "we owe it to this generation to respect their enthusiasm about virtual currencies with a thoughtful and balanced response, not a dismissive one."
He followed this up with a more direct explanation as to the process the regulators would be following.
"I suggest the right regulatory response to virtual currencies has at least several elements." Adding further, we must first: "learn everything we can."